Lucas Museum of Narrative Art under construction
The futuristic Lucas Museum of Narrative Art is rapidly changing the landscape of Los Angeles' Exposition Park.
Part spaceship, part education, dining and retail complex, the 11-acre campus rises alongside LA landmarks including the Memorial Coliseum and the Space Shuttle Endeavor exhibit.
The $1 billion museum, funded primarily by filmmaker George Lucas and his wife Mellody Hobson, has pushed back its opening date from 2023 to 2025, making it difficult to obtain certain building materials.
The five-story, 300,000-square-foot, futuristic-looking museum was designed by Ma Yansong, founder of MAD Architects. It has a domed belly that creates a shaded, open-air space underneath through which visitors can access Exposition Park. The building is primarily constructed of steel, glass, and concrete, along with wood, geofoam, fiberglass-reinforced polymer, and gypsum.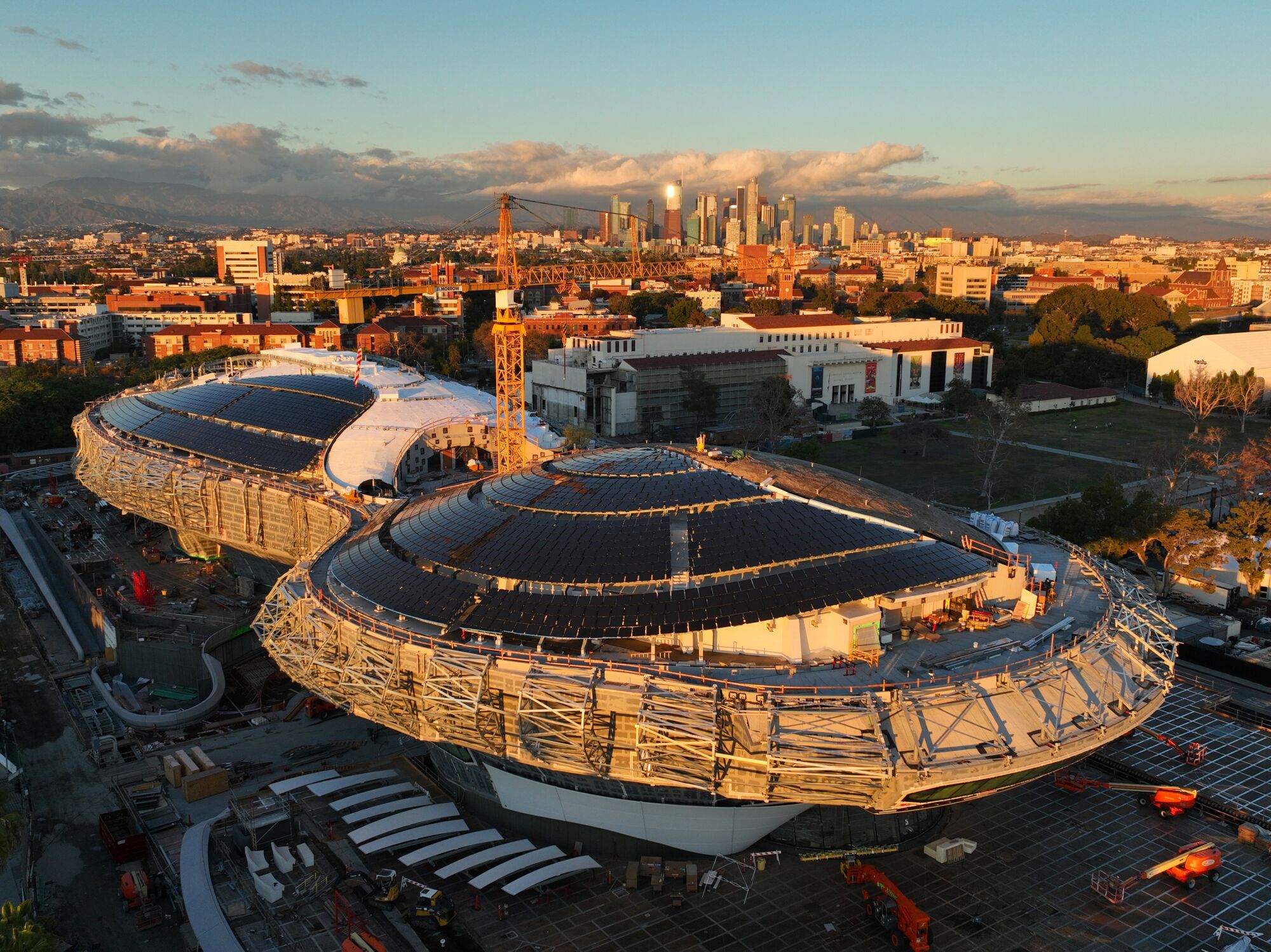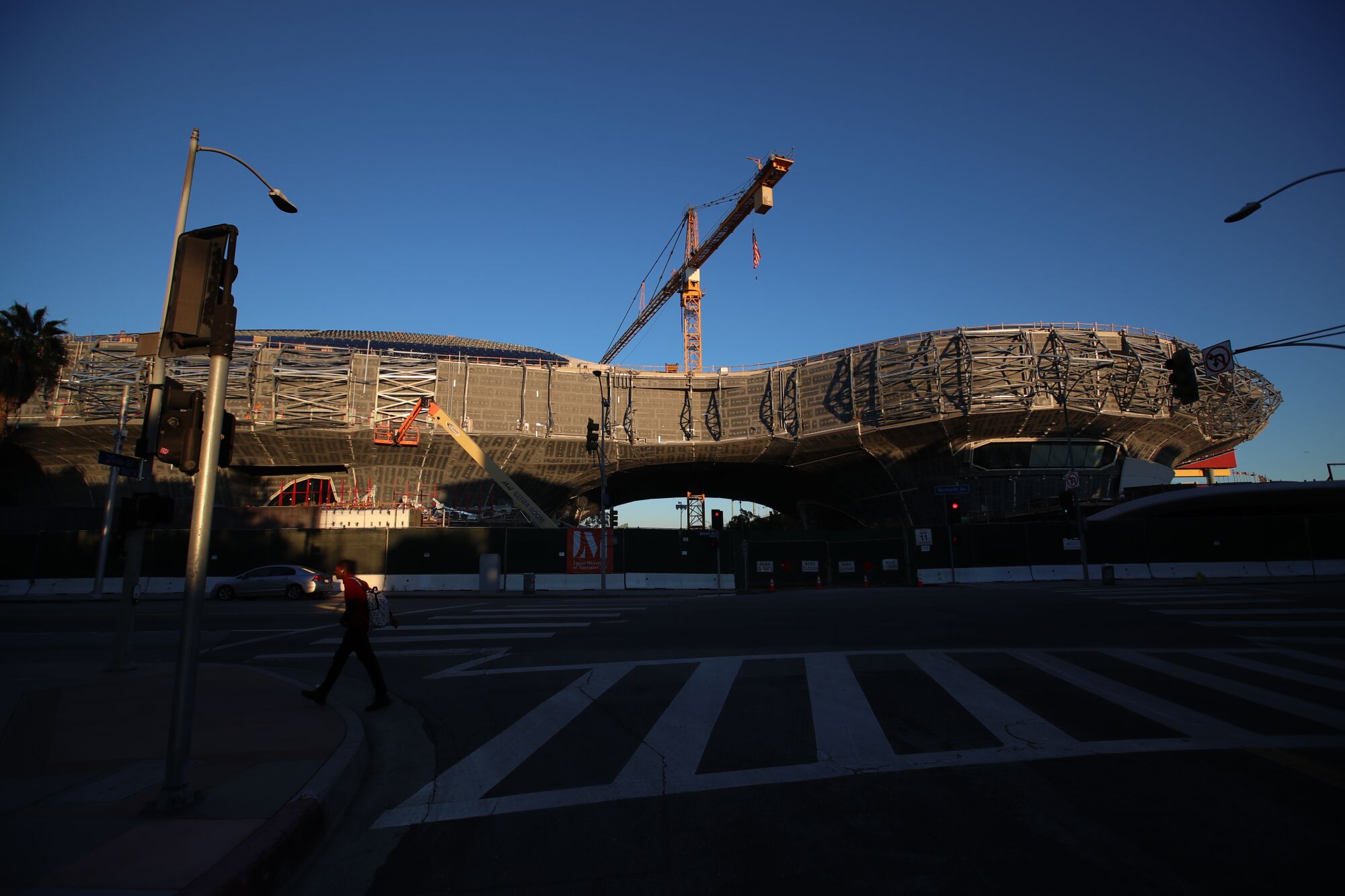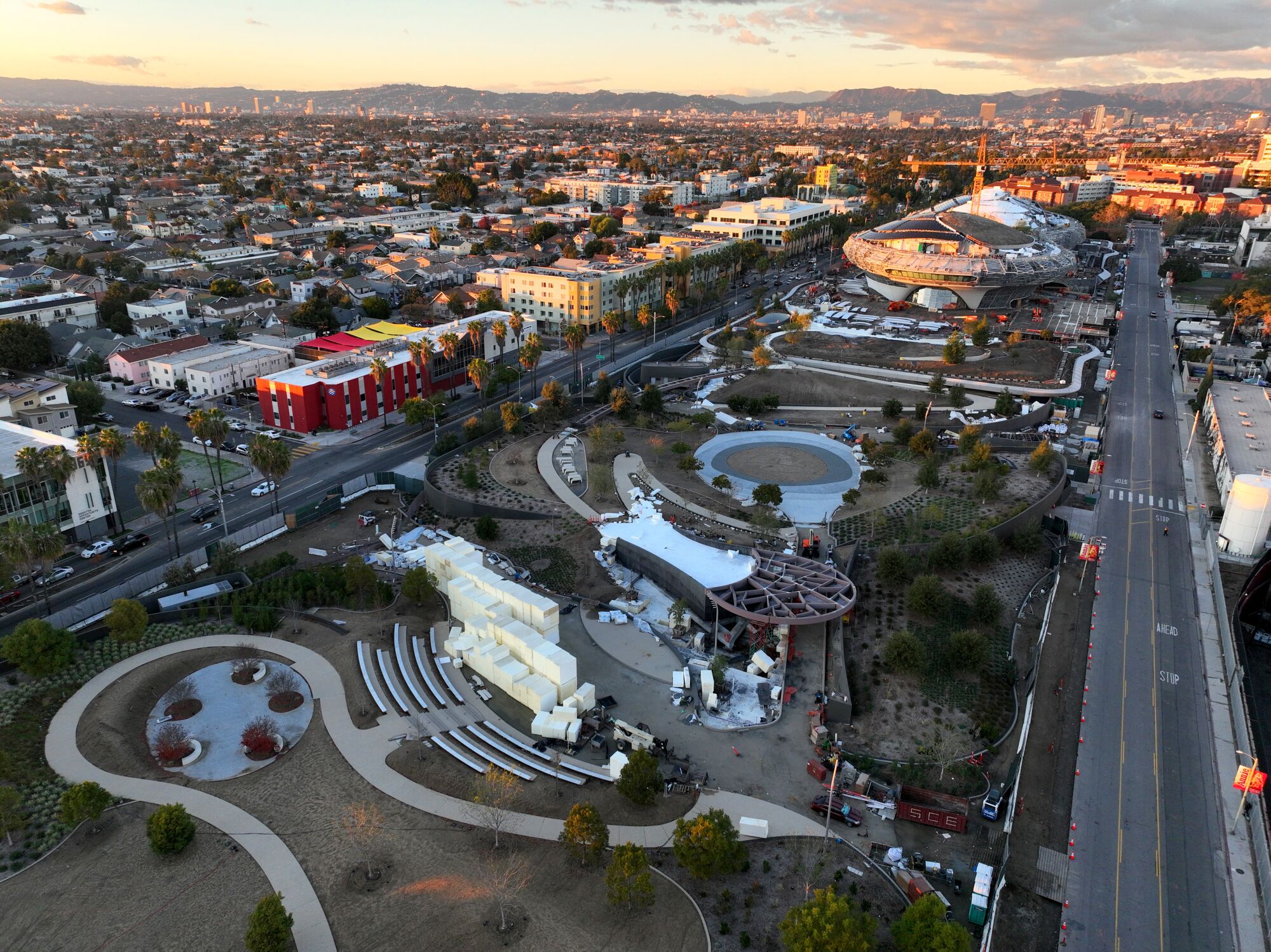 https://www.latimes.com/california/story/2023-01-26/in-a-galaxy-not-so-far-away-spaceship-design-lucas-museum-taking-off Lucas Museum of Narrative Art under construction