Lucy Letby expert witness fears nurse killed three more infants and tried to harm up to 15 more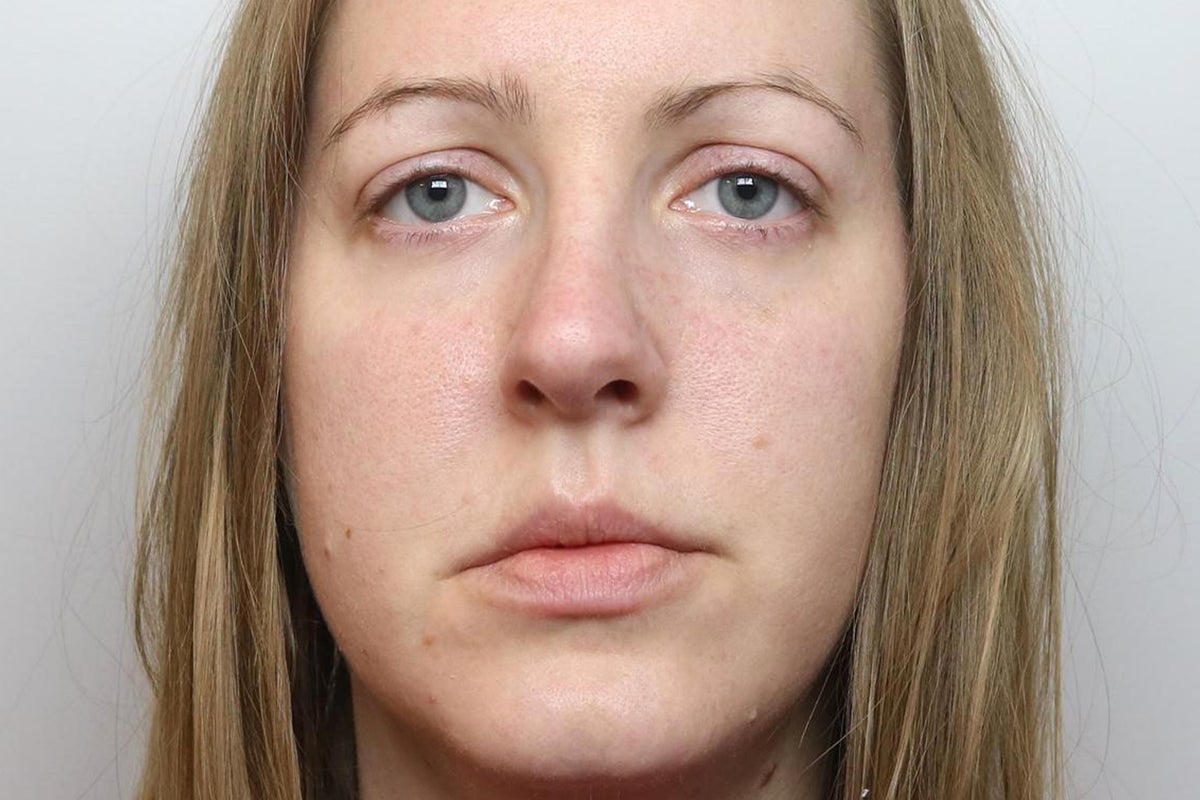 An expert witness in the nurse's trial raised fresh fears that Lucy Letby murdered three more babies and tried to harm up to 15 more.
Pediatrician Dewi Evans, who testified against the neonatal nurse in court, claims he has concerns that the breathing tubes of children who were not part of the prosecution's case were tampered with and suspects that at least one of them may have been poisoned with insulin .
Letby, 33, was sentenced to life in prison last month after jurors convicted her of the murders of seven babies and the attempted murders of six other children in the neonatal unit at the Countess of Chester Hospital in 2015 and 2016.
The 33-year-old was found guilty of intentionally injecting infants with air or poisoning them with insulin. Other babies, some born prematurely or with health problems, were harmed by excessive milk supply, while one was physically assaulted.
After Letby's arrest in July 2018, Dr. Evans said he was asked to review the notes of babies who did not attend the trial. He told that Daily MailPodcast on the trial of Lucy Letby: "Initially I looked at 32 cases, of which there are seven [which were not part of the trial] this requires closer examination.
"These babies had life-threatening illnesses and three of them died – but we need to look at them to see if they were also at risk. They were unwell, so it may be impossible to prove beyond a reasonable doubt whether they were harmed.
"But there are seven cases that concern me and that we need to take a closer look at. I will work with Cheshire Police to bring these cases to their attention."
Dr. Evans went on to say that he had found "up to ten babies who had been put in harm's way."
"They go back to 2012, but most are from June 2014 – 12 months before the first death," he said.
"I found several highly suspicious cases where an endotracheal tube – inserted into a baby's throat when they needed breathing support – had become dislodged and came out. These tubes can accidentally fall out, but for so many to come out is very, very unusual, especially in what I consider to be a good piece of equipment.
"I suspect these tubes were moved intentionally. Of the 18, up to 10 babies may have been put at risk. As far as I know, they survived without suffering any long-term damage."
Dr. Evans added that he suspected Letby may have poisoned at least one other baby around November 2015, whose notes indicated he had high insulin levels.
Cheshire Police are continuing to review the care of around 4,000 babies who were admitted to hospital while Letby was working as a neonatal nurse. The period covers her stay at the Countess of Chester Hospital from January 2012 to the end of June 2016 and includes two placements at Liverpool Women's Hospital in 2012 and 2015.
The investigation, codenamed "Operation Hummingbird," is ongoing, and investigators have not ruled out the possibility that Letby could be charged with additional crimes.
Letby filed a lawsuit with the Court of Appeal last week challenging her convictions.