Lucy Letby news: Child serial killer nurse faces retrial over one attempted murder allegation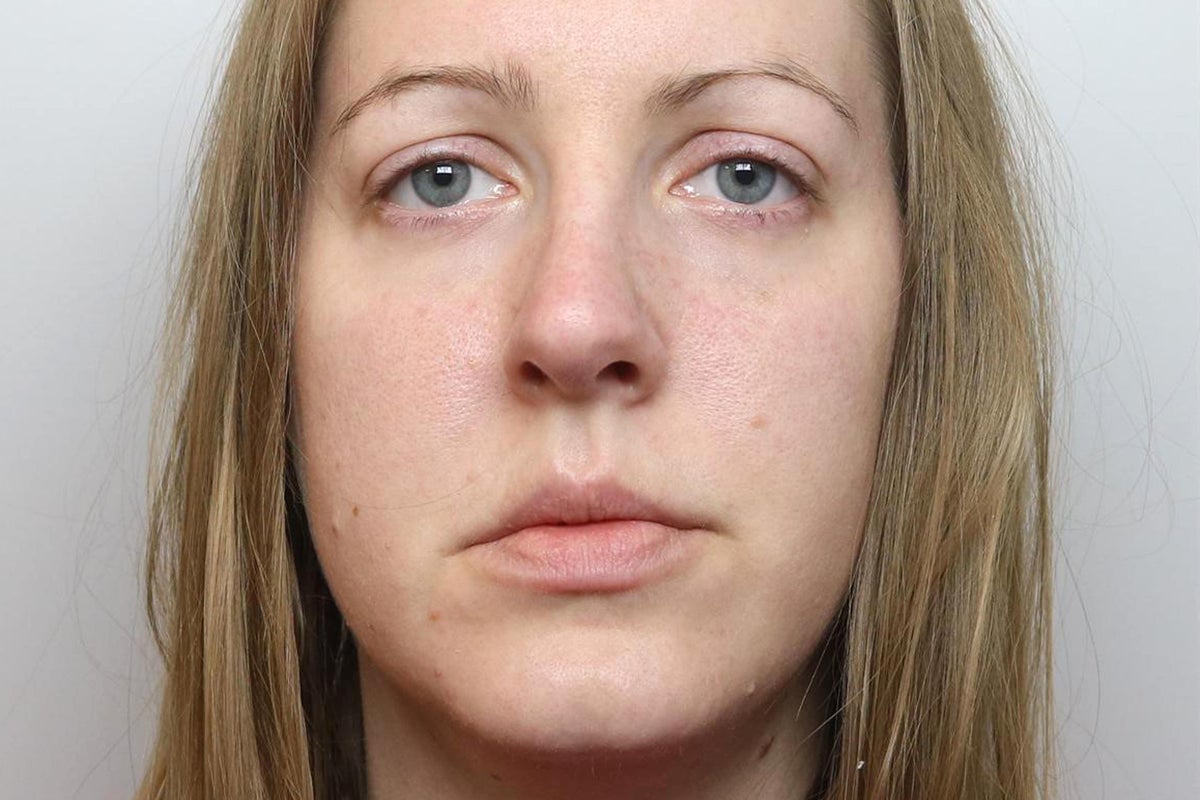 Child serial killer Lucy Letby faces a retrial on an outstanding attempted murder charge.
On Monday at Manchester Crown Court, the Crown Prosecution Service announced its decision to seek a retrial of the 33-year-old over an attempted murder in connection with the little girl Child K.
Last month, the jury at her trial at the same court sentenced Letby to a rare life sentence for the murder of seven babies and the attempted murder of six others in the neonatal ward at the Countess of Chester Hospital, making her one of Britain's most prolific serial killers children.
Between June 2015 and June 2016, Letby was found to have intentionally injected infants with air or poisoned them with insulin while working at the North West hospital. Other babies, some born prematurely or with special vulnerabilities, were harmed by excessive milk feeding, while one was physically attacked.
However, the jury of seven women and four men in the 10-month trial was unable to reach a verdict on allegations that Letby attempted to murder three little girls, known in court documents as Child H, Child J and Child K.
The jury, which heard from more than 240 witnesses, also concluded that it could not reach a verdict on the charge that she attempted to murder another male child, Child Q, and on two counts of attempted murder Child N, a young boy whom Letby acted against, was found guilty of attempted murder in one case.
She was acquitted on two additional counts of attempted murder.
Letby denied all offenses and formally appealed her conviction to the Court of Appeal in early September.
The Countess of Chester Hospital recorded a significant increase in the number of babies suffering serious and unexpected collapses in 2015 and 2016.
Letby's presence at collapses was first mentioned to senior management by the unit's senior adviser in late June 2015, after three babies died within two weeks.
Concerns from some consultants about the defendant grew and were raised to hospital bosses as more unexplained and unusual baby collapses occurred, her trial at Manchester Crown Court heard.
Letby was only released from the unit when two triplet boys died and another little boy collapsed on three consecutive days in June 2016.
She was restricted to office work but filed a grievance case, which was decided in her favor, and was scheduled to return to the unit in March 2017.
Letby was arrested at her Chester home in July 2018 and charged in November that year. The trial began on October 4, 2022, the jury convened its final deliberations on August 18, 2023, and she was convicted on August 21.
After the verdicts, their victims' families expressed their "extreme hurt, anger and distress." Janet Moore, family liaison co-ordinator at Cheshire Constabulary, read out a joint statement on behalf of the families saying: "We are heartbroken, devastated, angry and feeling callous. "We may never really know why has happened."
Cheshire Police say it is continuing to review the care of around 4,000 babies admitted to the Countess of Chester Hospital during Letby's employment there from 2012 – and also patients at Liverpool Women's Hospital, where Letby completed two placements.
It was also announced that an independent investigation into the case will be conducted, which will "examine the circumstances of the deaths and incidents, including how concerns raised by doctors were addressed," the Department of Health and Social Care said with.