Lucy Letby: Police urged to probe hospital bosses for corporate manslaughter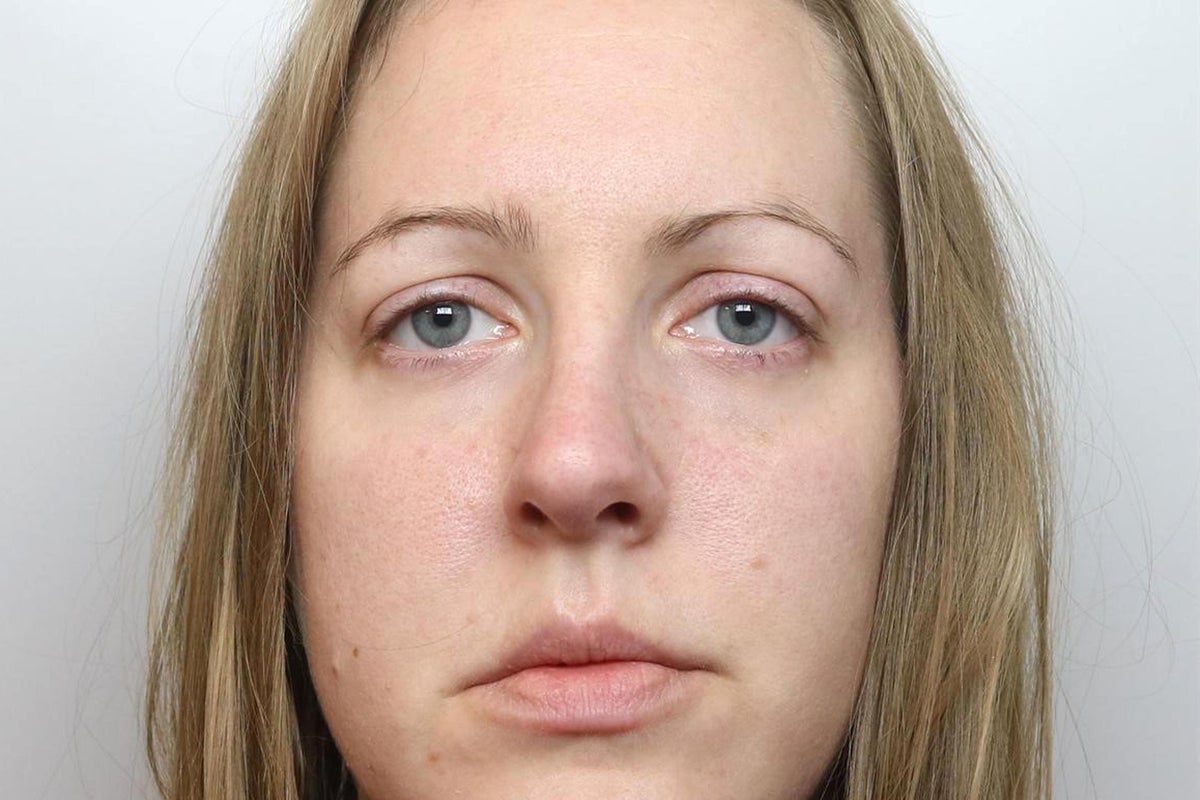 The prosecutor's chief medical expert in the Lucy Letby case said hospital executives who failed to respond to concerns about the serial killer nurse should be investigated for corporate manslaughter.
Retired consultant pediatrician Dewi Evans says he will write to the Cheshire Constabulary asking it to investigate "grossly negligent" bosses for failing to respond to fears about Letby while she was on a killing spree, the Observer reported.
Bosses also blamed other NHS services for a number of the unexplained deaths – saying in a May 2016 review there was "no evidence whatsoever". [Letby] "It's no coincidence," the newspaper reported.
Letby, 33, was convicted on Friday of murdering seven babies and the attempted murder of six others during her shifts in the Countess of Chester Hospital's neonatal unit between 2015 and 2016.
Counselors who raised concerns about Letby back in 2015 said babies could have been saved if hospital leaders had listened and acted sooner.
The senior consultant at the Countess of Chester Hospital's neonatal unit, Dr. Stephen Brearey, first brought up Letby's connection to the rise in baby collapse in June 2015.
He told the Guardian that deaths could have been avoided as early as February 2016 if executives had responded "appropriately" to an urgent meeting request from concerned doctors.
The police were not contacted until 2017.
Another consultant, Dr. Ravi Jayaram, continued to raise concerns with management as more sudden and unexpected collapses followed.
Both advisers said hospital managers were reluctant to involve the police for fear of damaging the trust's reputation.
dr Evans was tasked by Cheshire Police to investigate a series of collapses at the Countess of Chester Hospital's neonatal unit in 2015 and 2016.
He said bosses could have helped avert three killings had they responded to concerns more urgently.
He told the Observer: "You were grossly negligent.
"I will be writing to Cheshire Police asking them, based on what I heard after the trial ended, that I believe we should now be investigating a number of executives in connection with corporate manslaughter."
"I think this is a matter that warrants a corporate manslaughter investigation."
dr Evans said police should also investigate the hospital for "criminal negligence."
He added: "It was grossly irresponsible not to do anything – let's make it so clear."
"We are talking about a serious emergency. It's totally irresponsible."
The former chairman of the Countess of Chester Hospital NHS Foundation Trust claimed the board had been "misled" by hospital managers.
Sir Duncan Nichol said despite concerns, the board had been told there was "no criminal activity pointing to a single person," BBC News reported.
According to the report, the board was only informed of the increase in incidents at the neonatal unit in July 2016 and then at a meeting agreed to an external investigation into the deaths.
Sir Duncan told the BBC: "I believe the board was misled in December 2016 when they received a report on the outcome of the external, independent case reviews."
"We were specifically told that there was no criminal activity pointing to a single individual, although in truth the examining neonatologist had stated that she had not had the time to conduct the necessary in-depth case reviews."
In response, the Trust's then chief executive officer, Tony Chambers, said that "what was communicated to the board was honest and candid and reflected our best understanding of the outcome of the reviews at the time".
dr Susan Gilby, another former trustee executive, told the Sunday Times that a full public inquiry was needed.
The government on Friday announced an independent investigation into Letby's crimes.
But Slater and Gordon, who represent two of the families involved, said a non-legal exam is "not good enough" and needs to have a "legal basis in order to have real teeth."
According to the Sunday Times, Dr. Gilby said she knew the police needed to be involved just a week after joining the foundation in 2018.
She also told BBC News that she had raised concerns that the board may have been misled.
According to reports, Sir Duncan and Dr. Gilby hired consulting firm Facere Melius to investigate the trust's handling of the Letby allegations in 2019, but this has not yet been made public.
Police said they were looking into the care of 4,000 babies admitted to the Countess of Chester – and also to Liverpool Women's Hospital when Letby did two internships – since 2012.
Letby is due to be sentenced on Monday but the serial killer has indicated she will not be attending the hearing at Manchester Crown Court.
dr Nigel Scawn, medical director at the Countess of Chester Hospital, said on Friday: "Since Lucy Letby has worked at our hospital we have made significant changes to our services and I would like to reassure any patient who has access to our services that he does so." can have confidence in the care they will receive."