Lucy Letby trial: Murder-accused nurse 'photographed thank you card from alleged victims' parents'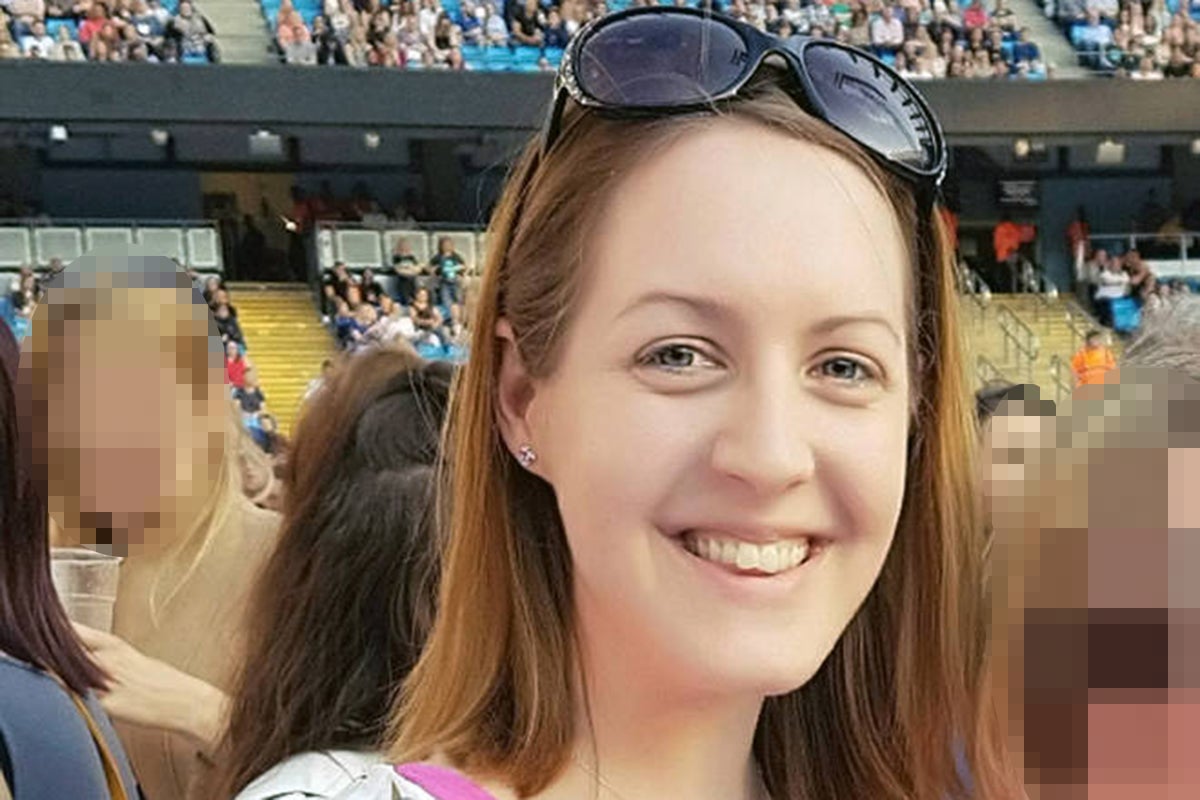 A nurse charged with murder photographed a thank-you note from the parents of two of her alleged victims as "something to remember".
Lucy Letby, 33, said it was not uncommon for her to take photos of cards she had sent and received.
She is accused of murdering seven babies and attempting to murder ten others at Manchester Crown Court.
Two of their victims at the Countess of Chester's neonatal ward are believed to be newborn twins, child E and F.
It is alleged that she murdered Child E with a fatal air injection into his bloodstream and in August 2015 attempted to murder his brother, Child F, through insulin poisoning.
The jury heard the boys' parents brought a basket and a thank you card to the unit about three months later.
The court learned that images of the card were recovered from Letby's phone after her arrest.
Testifying Monday, Letby said she was working the night shift in the early hours of November 20, 2015, when she decided to photograph the card at the nurses' station.
Her attorney, Ben Myers KC, asked, "Why did you take a picture of a thank you car from[child E and F's parents]?"
Letby replied: "It was something I wanted to remember. I quite often photograph cards that I have sent and received."
Mr Myers said: "Is there anything unusual about you doing that?"
Letby said, "No."
The jury was told that between August 2015 and January 2016, Letby searched Facebook for the twins' mother's name a total of nine times.
Letby said: "I would look for people on Facebook. Quite often I thought about the mother of the twins who followed her (child E and child F).
Mr Myers said: "Is there anything unusual about searching for someone you care about on Facebook more than once?
Letby said, "No, that's a normal behavior pattern for me."
The Hereford defendant denies any alleged crimes alleged to have taken place between June 2015 and June 2016.
Next, Letby was asked about Child G, an extremely preterm girl whom she is said to have attempted to murder three times.
The defendant said she was in the nurses' station with a colleague in the early hours of September 7, 2015, when they heard the alarm on Child G's monitor.
Letby said: "We also heard a pretty loud gagging sound, which we thought was unusual, so we both went to first daycare pretty quickly.
"She was throwing up from her mouth and nose and was having trouble breathing.
"We were quite shocked when we looked around the crime scene and there was vomit next to the cot and on the floor. It's something we haven't seen before."
Breathing support was given "immediately" via a face mask, she said, and the child was undressed "to see his stomach."
Letby said, "The tummy was quite firm, bloated and red."
Mr. Myers asked: "Before you vomited, were you asked to attend to (child G)?"
"No," Letby said
The court heard that Letby was Child G's nurse on the day shift on September 21, when two other assassination attempts on Child G were alleged to have occurred.
The court learned that Child G had two projectile vomits during the morning and stopped breathing momentarily.
Letby said she heard infant G's monitor sound when she was in the room with two other babies.
The young woman "stabilized" when she fell over and neither an emergency call nor a call for help was necessary.
Child G's care was given to an older nurse because she "required a high level of care from that point on" and Letby had other babies to look after in the same nursery, the court learned.
Later in the day, Child G found herself behind a screen for her "privacy" reasons after numerous cannula attempts, Letby said.
Letby continued: "I happened to catch a glimpse behind the screen and saw that (Child G) was alone.
"She was somber, blue and not breathing."
Mr. Myers asked, "What did you do when you found her in that position?"
Letby said: "By this point, (Child G) was on the treatment cart, which was a flat bed with no sides, and I put her in the cot and immediately started neopuffing (breathing support)."
Mr Myers said: "Should she have stayed on the treatment trolley?"
Letby said: "No, that's not the style of training at all
"I was very concerned about that.
"Three problems, really: We would never leave a baby unattended on a trolley, unattended behind a screen, or with the monitor off.
"And these three things had happened."
Letby told the court that the neonatal unit was "busy" at the time when it allegedly made two attempted murders of Child H, a little girl, on September 26 and 27, 2015.
The jury was reminded that she had written to her colleagues on September 24 that the unit was "completely unsafe".
Mr. Myers asked, "What was that referring to?"
Letby said, "The staffing of the unit. We had 18 babies which is over capacity. We had room for 16 people. It was busy."
Mr Myers said: "In all the years you worked there, had the unit been this busy?"
Letby said, "No. At that time there was more and more activity.
"Many employees were physically and emotionally exhausted. The unit was very busy, a lot of people were doing extra shifts and changing shifts at the last minute and it was starting to affect everyone."