Lucy Letby trial: Nurse 'gaslighted' hospital staff to hide 'murderous assaults', court told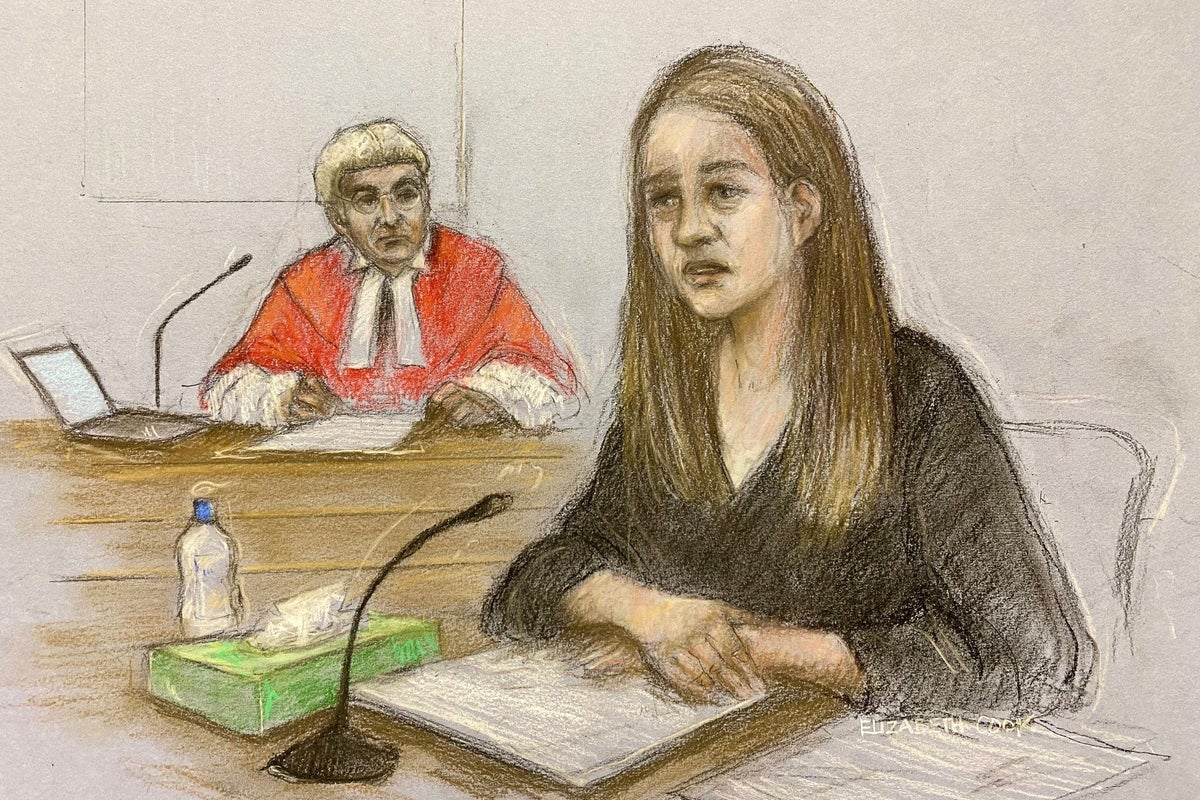 Lucy Letby has "gased on" her hospital colleagues to convince them the spike in baby collapse was "just a streak of bad luck", it was revealed at her murder trial.
Letby, 33, is said to have murdered seven children in the Countess of Chester Hospital's neonatal unit and attempted to murder ten others.
In his closing speech to the Manchester Crown Court jury, prosecutor Nick Johnson KC said: "We wish to highlight the development of Lucy Letby's murderous attacks on these children and how calculated and underhanded she was."
"We suggest that Lucy Letby has won over the staff at the Countess of Chester Hospital – doctors and nurses alike, professionals with years of experience.
"She convinced them that what, deep down, they recognized as completely abnormal was just bad luck.
"Lucy Letby got away with her campaign of violence for so long because people didn't consider the slightest possibility that a nurse might be trying to kill little babies."
Mr Johnson said the "similarities" of many of the cases involved showed a single person was sabotaging the children.
The prosecutor said, "Lucy Letby used methods to kill babies and tried to kill them without leaving much of a trace." Certainly nothing was considered significant at the time and her behavior convinced many peers that the collapses and deaths were normal.
"Many of them just couldn't see the forest for the trees.
"Several isolated autopsies have not raised an alarm because no one — no one — considered the possibility of a crime."
Mr Johnson continued: "We suspect Lucy Letby is an opportunist. Some of the children it targeted were sick, but they would have recovered. She used her vulnerability to cover up her actions."
He pointed to the case of the twins, children E and F, to highlight what he felt their "calculated" behavior showed.
The Crown says Letby murdered Child E with an air injection in August 2015 and then attempted to kill Child F the next day by poisoning his IV feeding with insulin.
Mr Johnson said two bags of nutrients were contaminated – one that Letby hung up during a night shift and a spare bag of supplies that she used the next day when she wasn't at work.
Tests found both bags — in the same fridge — contained about the same amount of insulin, the court heard.
Mr Johnson said: "It only went to one child. It would be associated with that child when the poisoner wasn't around.
"What does that tell you about the mindset of this person?
"That's why it was a targeted attack. What better way for a poisoner to cover his tracks than by using a spare bag used by an unsuspecting colleague, a member of her "foster family"?
"It shows a degree of cold-blooded, cynical planning. It casts suspicion on someone else. It diverts suspicion from Lucy Letby.
"She undoubtedly poisoned (child F) who happened to be the twin of the baby she had murdered the previous day.
"Cold, calculated, cruel and unrelenting."
Letby, from Hereford, denies any crime allegedly committed between June 2015 and June 2016.