Luis Rubiales news LIVE: Spanish FA president's mother's hunger strike enters second day after Jenni Hermoso kiss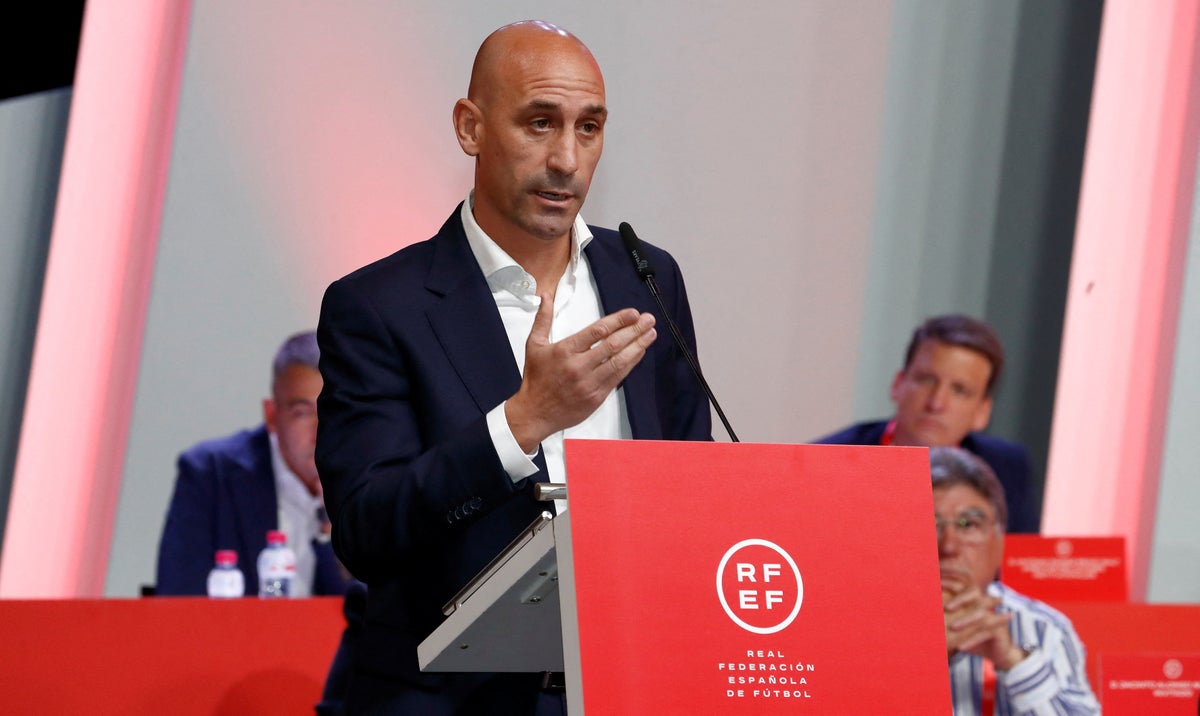 In Madrid, demonstrators are demanding the resignation of the president of the Spanish Football Federation
Luis Rubiales' mother has locked herself in a church and is on a hunger strike to stop the "inhumane witch hunt" against her son while the Spanish Football Federation (Rfef) held an emergency meeting on Monday.
Rubiales has been suspended by Fifa for kissing women's world champion Jenni Hermoso on the lips, which the footballer says she did not agree to. FIFA has banned Rubiales from all football-related activities for 90 days and opened an investigation into his conduct, while Spanish police are currently investigating the federation's president over alleged sexual assault.
After refusing to resign, Spain's women's national team signed a letter expressing their intention not to play for the country until Rubiales is removed from his post and the coaching staff – with the exception of coach Jorge Vilda – all resigned. And in a bizarre new development, the Spanish Football Federation requested that Uefa ban its national and club sides from all European competitions over Spanish government intervention in the crisis – a request Uefa rejected. Now the Rfef has finally called on Rubiales to resign and matters appear to be coming to a head on Tuesday.
Follow the latest updates on the Luis Rubiales crisis: