Lummi Nation Canoe Journey stops at Lummi Island at Legoe Bay for the first time ever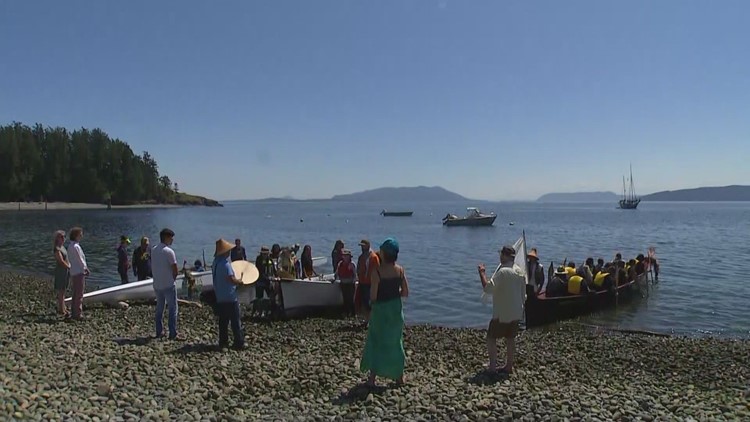 LUMMI ISLAND, Wash. – The nation of Lummi is bringing back ancestral traditions.
Lummi Country every year canoe journey made a stop at Lummi Island in Legoe Bay on Friday. It was the last leg of their journey home and it was their first stop here.
Four canoes dock at Salish Sustainable Fishing Methods Center Beach on Lummi Island before ending at Stommish Grounds in Bellingham.
They said it was a great honor for the Salish Center because the canoe landing was so ceremonial.
Jim Thomas, head of Lummi Nation, said: "It's the way of all those who have been away for so long and so are we. "It's how we come together, share our culture, and gather strength so we can face the future, the future that may not be as kind as the past."
The canoe cruise is a two-week to one-month trip conducted in traditional 12-person canoes. According to the Whatcom Museum, it was followed by days of gathering people and sharing food, songs and dances.
Since 1989, this important cultural experience has taken place every year and is celebrated by various tribal nations in and around the Salish Sea.