Lynnwood opioid treatment center opens after weeks of protests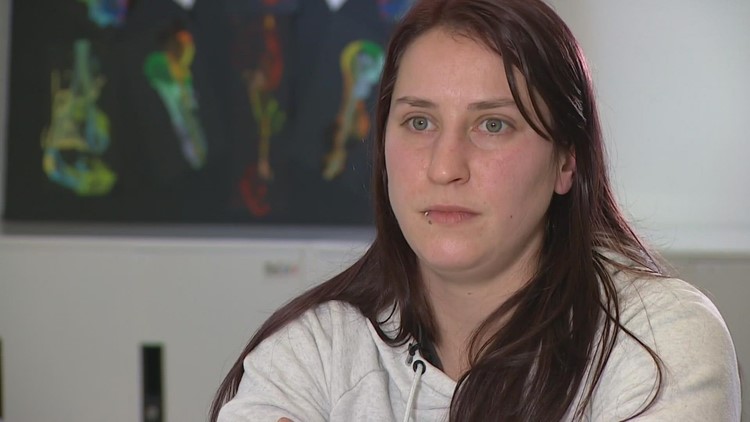 A new holistic treatment center opened in Lynnwood on Monday after weeks of protests.
LYNNWOOD, Wash. — A new holistic treatment center in Lynnwood will begin providing drug therapy and other services to approximately 140 patients. It opened on Monday after weeks of protests.
Opponents object to its position and argue that there is a lack of transparency in the process. They say they are still worried.
But recovery advocates say they want to focus on the need for treatment and a fuller understanding of what it entails.
Marjorie Drieu is currently a program manager at Peer Kent and the proud mother of a 3-year-old. Drieu said the drug treatment, like the one that will be offered at the Acadia wellness center, helped save her life. When Drieu was arrested in 2019, she told King County Jail that she would undergo heroin rehab. When they did a drug test on her, she learned that she was pregnant.
"They put me on methadone and it was my first experience with being locked up, rehab, but a tolerable detox," Drieu said. "I can sleep, that's what I remember, I can sleep."
Drieu said it's different from her previous detox experiences where she had restless legs, memories that come up every time she closes her eyes, etc.
"Really, it's the first time I've been able to stay in jail for so long and be okay," she said.
Drieu then switched from methadone to Suboxone and then opted to taper off. She said she felt some withdrawal symptoms but nothing like what she had with heroin.
Though she says she supports people's decision to continue using methadone indefinitely.
"I think it's a personal choice but I wouldn't be here today if I hadn't been given methadone injections when I was arrested," Drieu said. "I think that really saved my life and it gave my brain a chance to get back to normal and it tackled the cravings while I was adjusting to life in recovery."
Drieu said she is fortunate to live close to where she came from for post-release treatment, but for others, traveling long distances to get day-to-day care is another obstacle to recovery. Recovery advocates want to reduce the stigma surrounding routine medical care.
The Washington State Department of Health approved Acadia Healthcare's license for the center, writing that "this clinic is only a short distance from its former location and has hundreds of existing clients, many of whom live in the area." community near the new site and need access to continue treatment."
"Safe Lynnwood," a group involved in the protests, said members were not available for interviews but released a statement Monday:
"We fully support individuals seeking treatment for their addiction and believe that everyone deserves care. We also recognize the importance of addressing the associated public safety concerns. regarding such treatment centers, especially given the many concerns about the current location.
Due to the lack of action by government and Acadia officials to address our concerns, we have proposed a comprehensive public safety plan and are actively gathering feedback from the community to ensure its effectiveness. We are committed to working closely with service providers, government officials and other stakeholders to address any concerns and find solutions that prioritize both the health of those being treated and the safety of our community.
Furthermore, we will continue to work with state officials, Lynnwood City Council and city governments to address gaps found in this process and amend applicable laws or guidelines. allowing a multi-billion dollar corporation to deceive the public and evade accountability in the first place."
KING 5 also reached out to Lynnwood Mayor Christine Frizzell's office on Monday for comment. In a statement, the office said it believes Acadia should implement a stronger outreach strategy, keeping in mind the need for equitable care and writing in part, "wWe really hope that Acadia succeeds in providing treatment to those in need and that they will work to inform and partner with our community members going forward."
https://www.king5.com/article/news/local/recovery-stigma-lynnwood-opioid-treatment-center/281-75e9afea-9a73-4bdf-ac05-b1ef4889245b Lynnwood opioid treatment center opens after weeks of protests