Macron sparks binge-drinking row as he downs bottle of beer in 17 seconds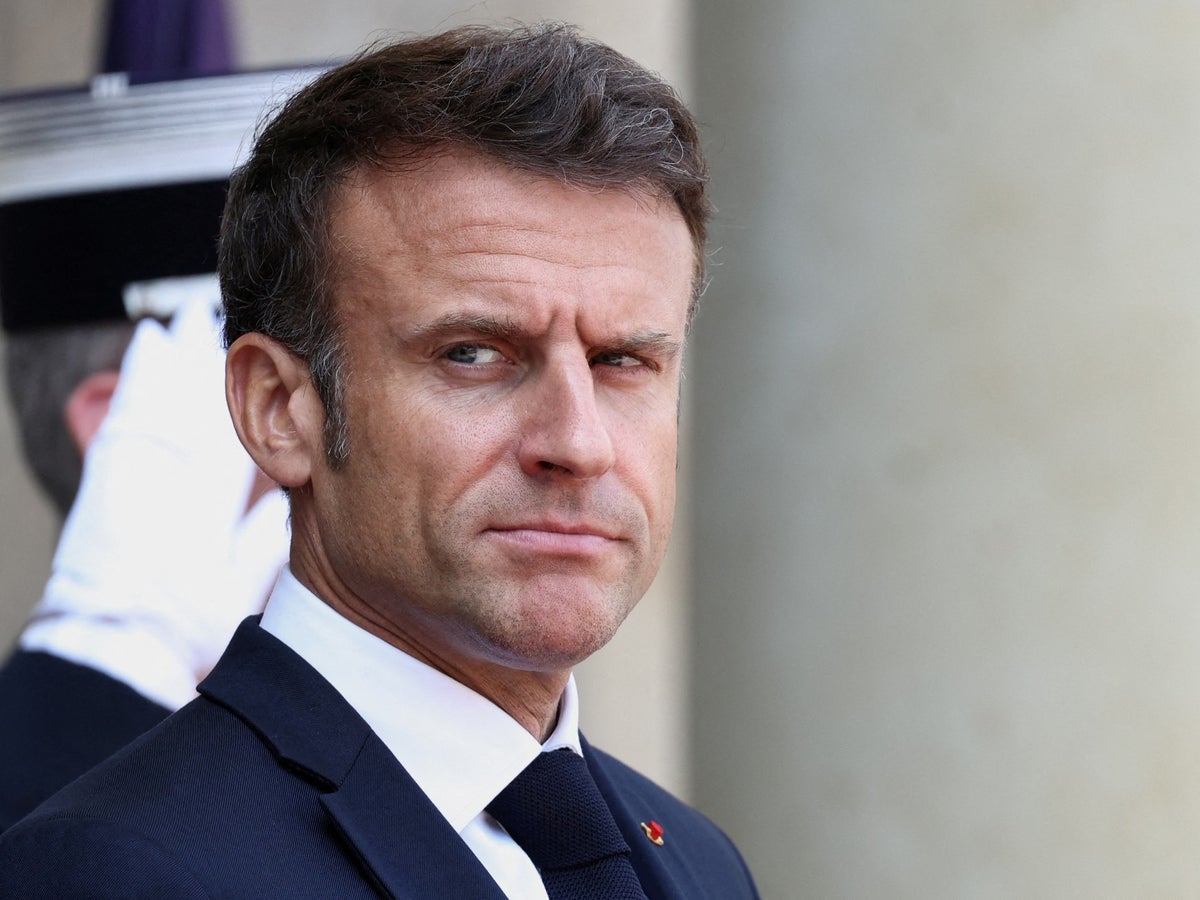 A video showing Emmanuel Macron downing a bottle of beer in 17 seconds has put the French president at the center of a row over binge drinking and toxic masculinity.
Footage shows Mr Macron being presented with a bottle of Corona in the Toulouse dressing room after the rugby union club beat La Rochelle at the Stade de France in Paris over the weekend. The President had watched the game, the French top 14 final, from the VIP area.
When asked to finish the drink immediately, Mr Macron empties the bottle to cheers from the players and coaching staff, many of whom hold out their phones to capture the moment. Then the President bangs the empty bottle on the counter.
"Toxic masculinity in political leadership in one picture," tweeted Sandrine Rousseau, a Green MP.
Ms Rousseau's tweet prompted a response from an MP from Mr Macron's own party, Jean-Rene Cazeneuve, who said: "A president who shares the joy of 23 players and partakes in their traditions. That's all."
Bernard Basset, from the Association Addictions France charity, told BFMTV that "the president has a role model responsibility when it comes to setting a healthy example of behaviour".
He added, "In this case, he combines sports, partying and drinking with a context of male peer pressure where everyone drinks a little too much."
Mr. Macron has a flair for connecting with French sports teams. He gave a pep talk in the men's national soccer team's dressing room after they lost the World Cup final to Argentina in Qatar late last year.
The beer drinking stunt could be aimed at making Mr Macron present himself as a man of the people. He could certainly use a boost in the polls, as his popularity was hurt by the passage of legislation to increase the Pensions Act earlier this year – a move that sparked mass protests in several cities.
The President is a staunch supporter of the French wine industry and once claimed that he regularly had a glass of wine with lunch and had another one in the evening. He has also previously blocked attempts by health officials to promote "dry January," which sees people start the year alcohol-free.
The Liberation newspaper wanted to remind Mr Macron of some of his earlier thoughts on alcohol when he attended an agricultural fair in 2018. "There is a public health plague of young people drinking excessively alcohol or beer, but that's not the case with wine," it said.