Made in Washington shares local Mother's Day gift ideas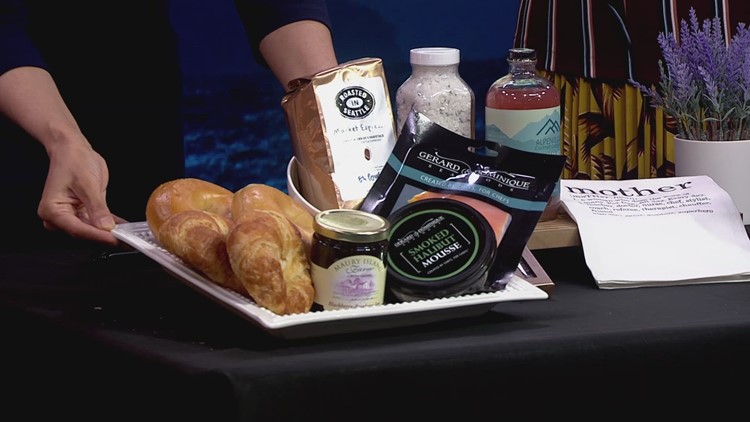 SEATTLE — Mother's Day is set on May 14. This holiday often prompts people to write cards or send flowers to the mother in their lives.
Besides buying a bouquet from one of the many local florists – Made in Washington (MIW) is encouraging people to shop locally for moms.
Several local businesses have created custom Mother's Day gift baskets.
MIW also recommends that people consider sending their loved one a Mother's Day Brunch. If your brunch order is made before 8 p.m. on Monday, May 8, it will arrive on time. Some of the included items are a pound of SeaBear's Gerard & Dominique signature lox, Smoked Salmon Schmear/Mousse, half a dozen home-baked giant croissants, and Roasted In Seattle's Market Espresso Whole Bean Coffee .
Other special gift ideas include coffee, tea, candles, soaps, custom glass artwork and memorabilia.
MIW President and CEO Kristin Frossmo said shopping locally for moms is a great way to support local businesses and try new products. To watch Frossmo's full interview on the KING 5 Mornings Weekend Edition, click on the video player above.