Madeleine McCann's sister Amelie speaks publicly for the first time since her disappearance 16 years ago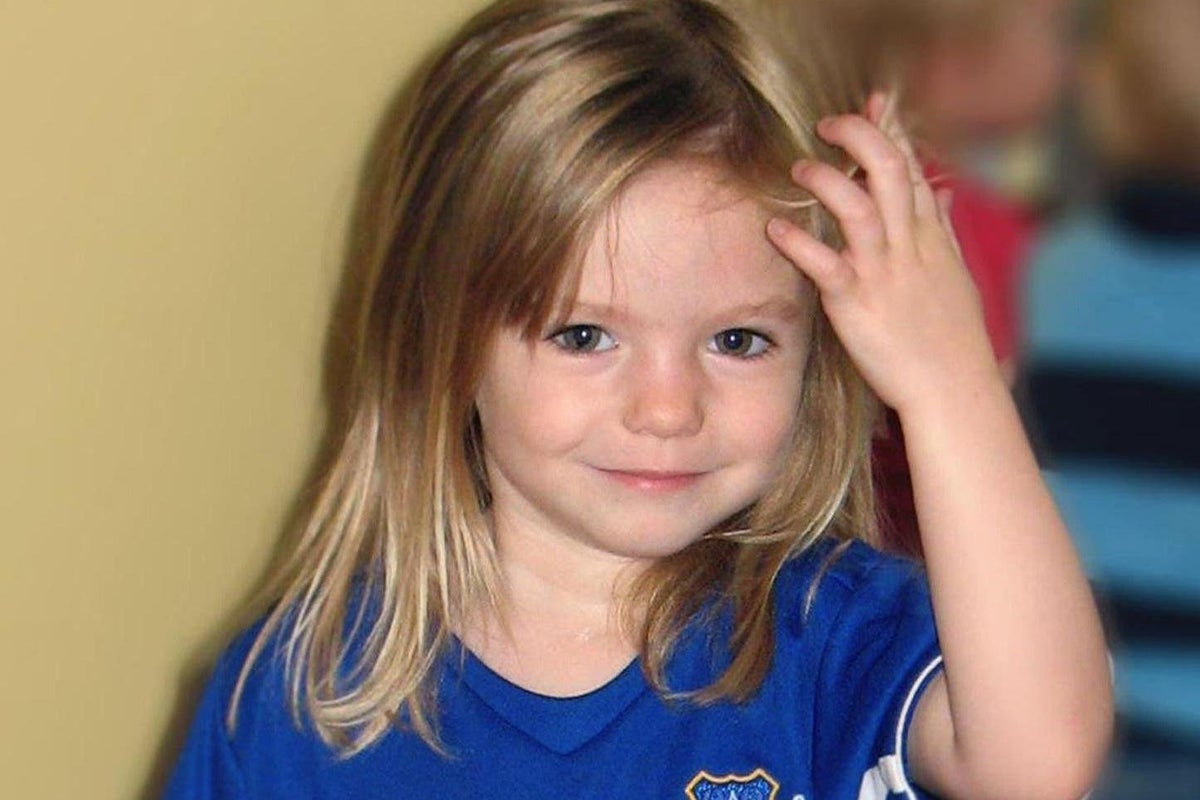 Madeleine McCann's sister has spoken publicly for the first time since her sibling's disappearance 16 years ago.
At a vigil for the anniversary, Amelie, now 18, said: "It's nice that everyone is here together, but it's a sad occasion."
The informal prayer meeting, attended by about 70 people, took place on Wednesday evening at the family's home village of Rothley, Leicestershire. Parents Kate and Gerry McCann attended, but Sean, Amelie's twin brother, did not.
They wrote: "Today marks the 16th anniversary of Madeleine's kidnapping.
"Still missed… still greatly missed. It's hard to find words to express how we feel."
Amelie, accompanied by a friend, joined in repeating mantras read by people in the crowd, including "never give up," "leave no stone unturned," "don't forget me," and "still miss, still." missing".
Gerry and Kate also shared a poem titled Contradiction by Clare Pollard, which they said resonates "strongly" with them.
It contains the lines:
The absence contradicts itself.
The absence conjures up what we miss.
You're not here, I'm not myself
But I still talk to you like this.
Rob Gladstone, who led prayers at the event, told supporters: "We are here tonight to show our loving concern for Madeleine and all the young children who have been taken from their families against their will.
"We are also here to encourage one another to keep hope and pray for renewed strength even after this long time."
The parents added: "The police investigation is ongoing and we are awaiting a breakthrough. Thank you everyone for your support – it really helps."
It comes after a rape allegation against the main suspect in the McCann investigation was dropped after a German court said it had no jurisdiction over the case.
Christian Brueckner was due to stand trial over an alleged rape in Portugal, but a court in Braunschweig dismissed the case, the Bild newspaper reported. The rape allegation is unrelated to Madeleine's case.
The court's decision means the judicial authorities in Braunschweig have no jurisdiction over the case of Madeleine, who disappeared in Portugal in 2007 at the age of three, lawyer Friedrich Fuelscher said.
Bruckner spent many years in Portugal, including in the resort of Praia da Luz around the time of Madeleine's disappearance there in 2007. He has denied any involvement in her disappearance.
The suspect is currently serving a seven-year sentence in Germany for a rape he committed in Portugal in 2005.
In the German legal system, after receiving an indictment from the public prosecutor's office, a court must decide whether a case should be brought to court.
The Braunschweig Regional Court said its alleged jurisdiction over the case was based on Brucker's last stay before his trip abroad and then to prison.