Maine shooting suspect Joseph Eaton was released from prison four days before rampage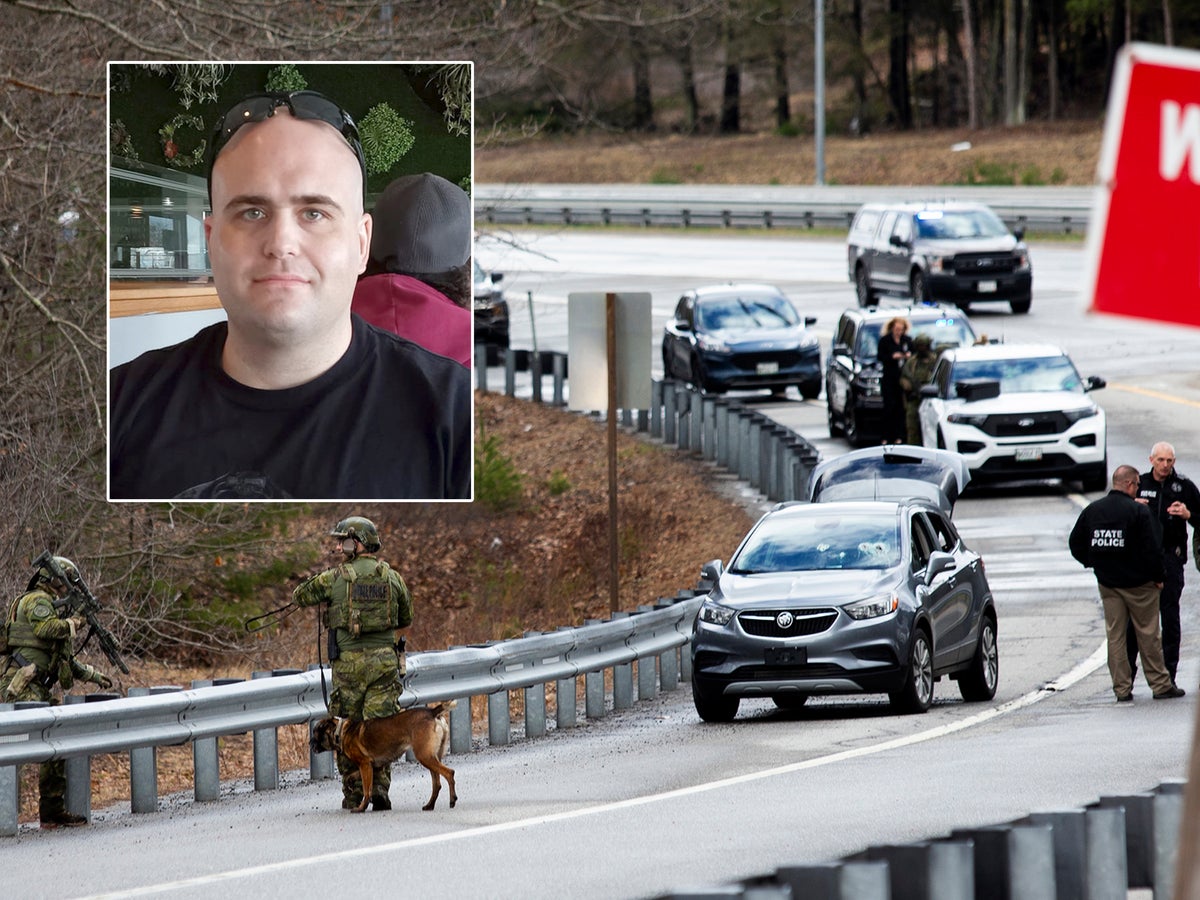 The suspect in the Maine shootings was released from prison just four days before he went on a rampage, shooting and killing four people in a home and injuring three other people on a freeway.
Suspect Joseph Eaton, 34, left Maine Correctional Center in Windham on Friday. He was convicted in March 2021, according to Maine Department of Justice Director of Governmental Affairs Anna Black.
He was serving a sentence following a parole violation, the state official said Wednesday, according to the Associated Press.
After his release on Friday April 14, Mr Eaton was arrested on Tuesday after four bodies were found at a house on Augusta Road in Bowdoin. The killings have been linked to a shootout on the motorway that later on Tuesday injured three people about 20 miles away in Yarmouth.
While Mr Eaton has been charged with four counts of murder, he has not yet been charged in connection with the motorway shooting. One of the people shot dead on the highway remained in critical condition on Wednesday.
State records show that Mr. Eaton had a criminal history, which meant he could not legally own a firearm.
Mr. Eaton's criminal past begins in Kansas in 2008 when he was charged with burglary. He was convicted in 2009 and released in 2010.
He was sentenced to three years in prison in May 2018 after being charged with three counts of aggravated assault on a first responder in Nassau County, Fla.
Within a month of his release on February 15, 2021, he was convicted of assault in Maine on March 1.
Mr Eaton has been sent to jail while awaiting attendance at a court hearing. Prison officials said it was not clear if he had a lawyer speaking on his behalf.
The victims were not named and authorities have not revealed a possible motive. The four bodies found in the Bowdoin home were transported through the Augusta state coroner's office for autopsy and positive identification, the AP noted.
Bowdoinham resident Ian Halsey told the news agency that two of his cousins ​​had been shot dead and that his uncle was injured by shrapnel in the Yarmouth motorway shootout. No one in the family knew the shooter, he said.
"They were just passers-by in the wrong place at the wrong time," he told the AP. "It's terrible what happened."
Over the past decade, Mr Eaton has been charged with over half a dozen offences, with an assault charge leading to him spending eight months behind bars last year. The grievous bodily harm conviction would have barred him from legally owning a firearm.
Maine Governor Janet Mills, a Democrat, tweeted "Like the people of Maine, I am shocked and deeply saddened — acts of violence such as we have witnessed today shake our state and communities to the core."
"My thoughts are with the families, friends and loved ones of those affected by this tragedy and I pray for the speedy recovery of the hospitalized patients," she added. "There's still a lot to learn, but I'm grateful for the quick response from state, provincial and local law enforcement to keep the people of Maine safe."