Man, 22, accused of killing pregnant mother-of-two in M66 motorway crash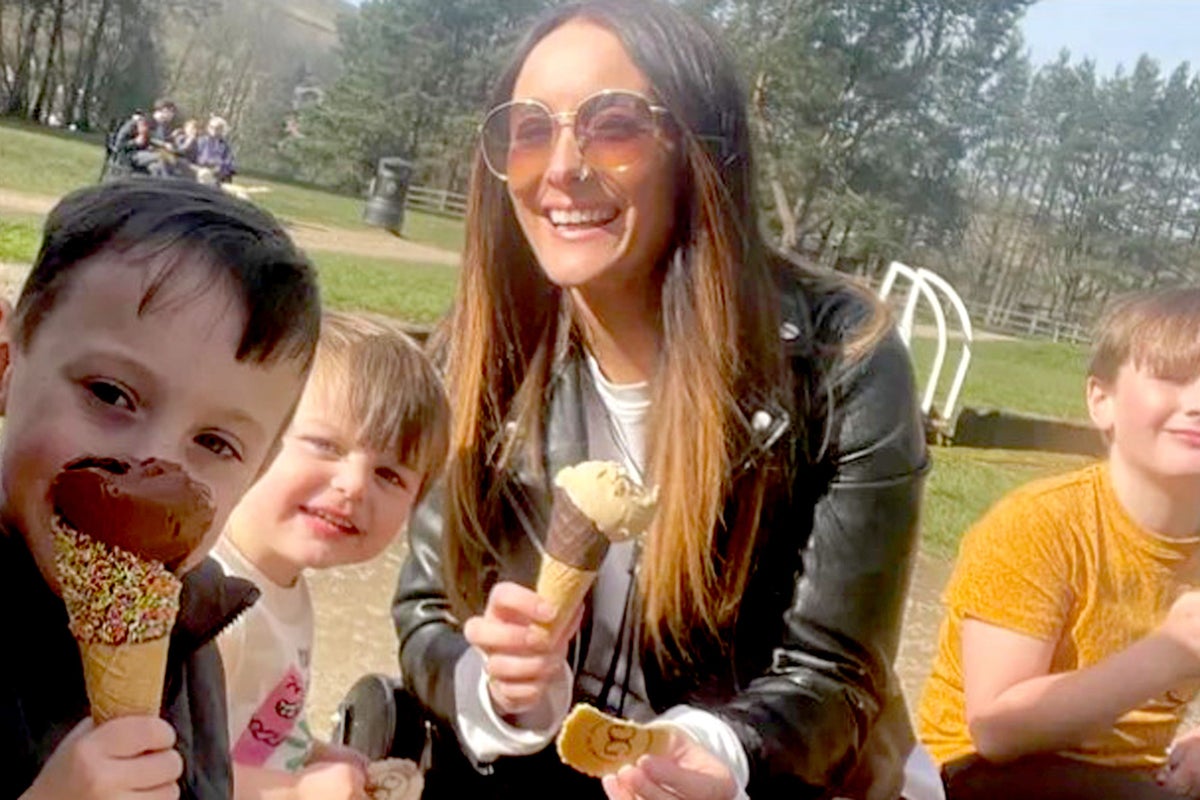 A man has appeared in court accused of killing a pregnant mother of two in a motorway crash that also seriously injured her son and nephew.
Frankie Jules-Hough, 38, was critically injured along with her son Tommy, nine, and Tobias Spencer, four, believed to be her nephew, on the M66 in Bury, Greater Manchester, on Saturday around 3.10pm.
Ms Jules-Hough's other son, Rocky, two, was also injured.
Adil Iqbal, 22, from Accrington, Lancashire, who was allegedly driving a BMW, was arrested at the scene and initially charged with three counts of dangerous driving.
When Iqbal appeared at Manchester Magistrates' Court on Monday, lawyers confirmed that Ms Jules-Hough had died.
Iqbal, who works at a boxing gym, has now been charged with causing the dangerous driving death of Ms Jules-Hough, along with the other two charges of serious dangerous driving injuries linked to the two boys.
At the brief court hearing, prosecutor Robin Lynch provided details of the incident, saying Ms Jules-Hough was traveling in a car with three children.
He added: "The driver has since passed away."
Iqbal, wearing a gray tracksuit, said only to confirm his name and address and looked over at his father, uncle and younger brother, who were seated in the court's public gallery.
District Judge James Hatton refused an application for bail and Iqbal was remanded in custody to appear at Minshull Street Crown Court in Manchester on June 19.
A GoFundMe appeal for Ms Jules-Hough's family, started by a friend, said she was 18 weeks pregnant and expecting a daughter.
The appeal states that Tommy and Tobias are in an artificial coma in the intensive care unit at the hospital.
It added, "This is absolutely devastating for the family and their whole world has really been turned upside down."
The appeal has already raised more than £18,000.
Friends of Ms Jules-Hough paid tribute to her on Facebook.
Sherrie Jean-Louise said: "There are no words for how I feel right now.
"Life can be terribly cruel – a beautiful soul, friend, sister, daughter, mom and mom-to-be is taken far too soon and in the most tragic way!" I am heartbroken and full of "ifs and buts".
Rebecca Adimora wrote: "I can't believe this.
"Franki, you will be sorely missed by so many. We love you infinitely earth angel fly high this realm may just not be meant for your loving soul and unborn angel you will shine beyond my love."