Man accused of locking woman in homemade cinder block cell appears before Judge Judy
Judy sided with Negasi Zuberi – the man recently accused of kidnapping – in the 2018 episode after he shared a video in which he and his wife appeared to have gotten into a physical altercation.
Years before Negasi Zuberi was arrested by the FBI on kidnapping charges, he appeared on a 2018 episode of Judge Judy.
Zuberi was charged with an interstate kidnapping, while the FBI said they have linked him to "other violent sexual assaults in at least four states."
During the 2018 performance, Zuberi — then still going by the name Justin Hyche, one of three aliases the FBI gave — competed against his wife and the mother of his children, who was pregnant with their second child at the time.
The televised court battle stemmed from an altercation that broke out when his wife came to his house to pick up their little boy. He shared footage of the alleged incident, in which the two can be seen arguing before she appears to bang on his phone and is heard throwing a glass bottle. He told Judy that his wife hit him in the head three times with the bottle, but the police didn't believe him. Zuberi then claimed he was arrested – although he said he called the police – and spent two days in jail before the charges were finally dismissed.
In the footage, his wife accused him of being "drunk" while he kept telling her to stay away. He also claimed that a restraining order was issued against her.
When it came time to talk, Zuberi's wife explained that the two had a pretty steady schedule of co-parenting and that she was supposed to pick up her son at 6 p.m. However, she didn't show up until 11pm, telling Judy she was "a little late because I wanted to get my nails done". She accused him of being physically ill too and said she called an ambulance to check her blood pressure as she was pregnant at the time.
Judy called her story "nonsense" before asking Zuberi if the child was his. He said "there might be a possibility" before Judy dismissed the woman's counterclaim, ruling in Zuberi's favour. He was awarded $2,500 for property destruction, as Judy told him: "I would have awarded you money for a false arrest because I don't think there was any reason for your arrest other than that the New York police sometimes afraid." not to make an arrest when there is an allegation of domestic violence."
NBC News confirmed that the woman who appeared in the episode later received a protective order against Zuberi after she accused him of making death threats to her and her two children.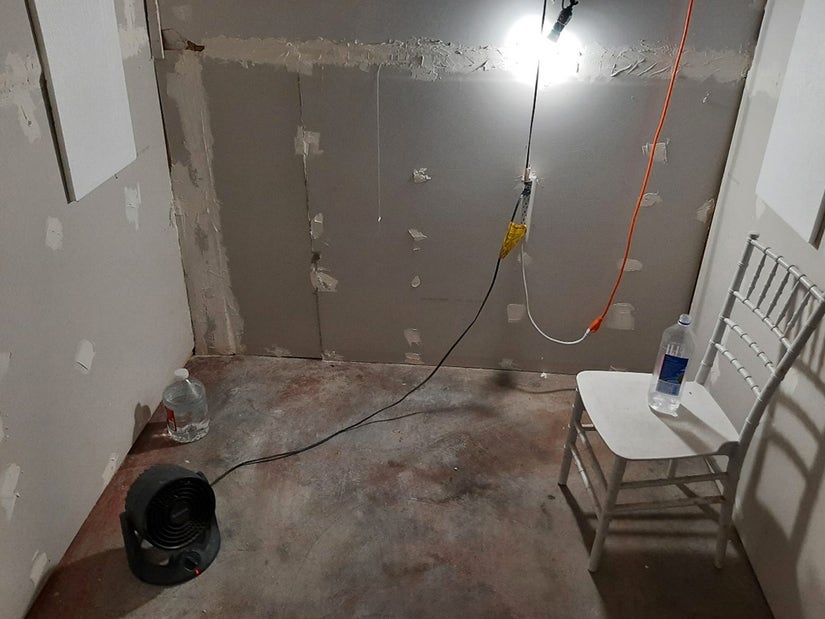 FBI
The FBI's Portland field office announced the arrest of Zuberi on Wednesday, detailing the horrifying allegations he has faced while asking for the public's help in finding additional potential victims.
The FBI, citing court documents, said Zuberi traveled from his home in Klamath Falls, Oregon, to Seattle, Washington, where he hired a sex worker before posing as an undercover cop. According to the victim, he then pointed a taser at her. told her she was arrestedbefore handcuffing and shackling her and taking her back to his home – telling her he "needed to take her for a check-up".
She said she was raped and sexually abused on the return trip to Oregon.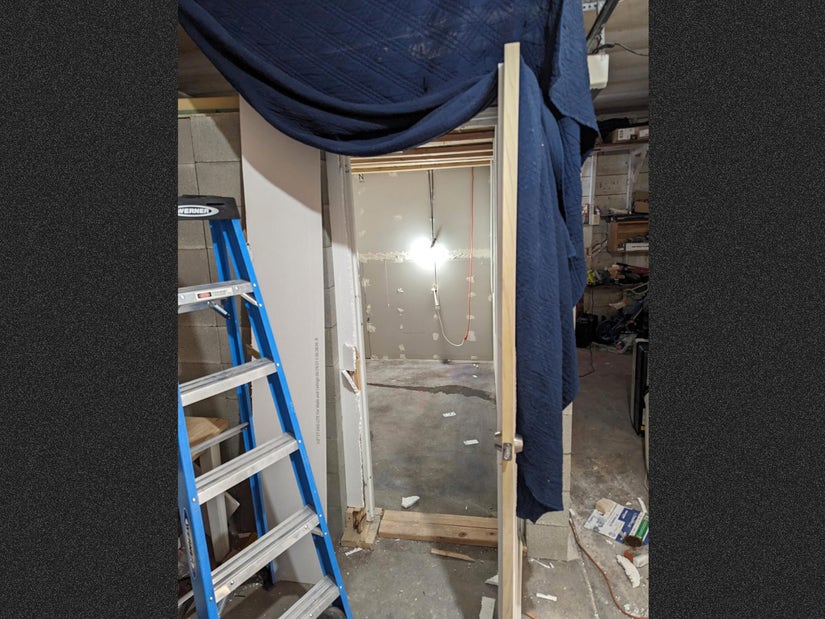 FBI
When the victim returned to Oregon, the victim said Zuberi then put her in a "makeshift cell" he built in his garage, which was fitted with a door that couldn't be opened from the inside. Per APA criminal complaint said the victim told police she "fell asleep briefly and woke up realizing that if she didn't try to escape, she was likely to die." She pounded on the door until some of the door's welds broke, leaving an opening large enough for her to escape.
She then ran out of the house "screaming for help" and stopped a passing motorist, who called authorities.
The local police authorities then obtained a search warrant for Zuberi's home and found the cell described by the victim and her handbag there. According to authorities, the suspect had fled to Reno, Nevada, with his wife and one of his children at the time, where he was arrested the next day after "a brief altercation with local police," who verified his location using "cellular technology." " determined ."
It is currently unclear if the woman with him is the same one from the episode.
Are you or someone you know a recent sexual assault survivor? Help is available. The Rape, Abuse & Incest National Network (RAINN) offers a 24-hour, 24-hour, nationwide sexual assault hotline, which you can reach at 1-800-656-4673.