Man armed with knife shot and killed by police at the Federal Way Transit Center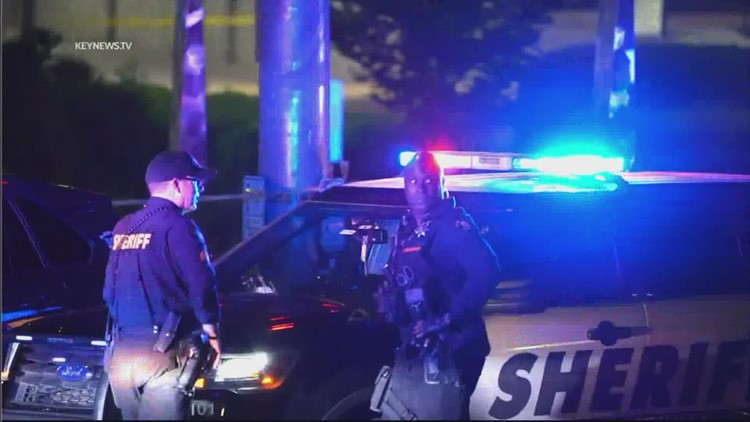 A man armed with a knife was shot dead at the Federal Way Transit Center after police said he assaulted officers Sunday night.
FEDERAL WAY, Wash. — A man armed with a knife was shot dead by police officers at the Federal Way Transit Center Sunday night.
According to the Federal Way Police Department (FWPD), officers were called to the transit center just before 9 p.m. after a man refused to get off a bus. Callers told 911 dispatchers that the man, who is believed to be around 50, appeared to be under the influence of alcohol and may be suffering from a mental health crisis.
A FWPD spokesman said a crisis negotiator responded to the scene "to help with de-escalation and communication." While he tried to communicate and negotiate with the man, police said he tried to start the bus to drive away but was unsuccessful.
>> Download KING 5+, our new Roku and Amazon Fire apps, for 24/7 live coverage
As the man exited the bus, police said he attacked officers with a knife, "forcing officers to respond with their service weapons." The man was shot and responding officers administered first aid to him when the scene was safe until paramedics arrived, police said.
The man was pronounced dead at the scene. No officers were injured.
All officers involved in the shooting are on administrative leave, which is standard protocol. The shooting is being investigated by the Valley Independent Investigation Team.
This is an evolving story. Check for updates again.
Download our free KING 5 app to keep up with news from across western Washington.
CLOCK: KING 5's top stories playlist on YouTube
https://www.king5.com/article/news/local/federal-way/man-killed-federal-way-transit-center-police-shooting/281-184d1c55-0901-4039-b303-9d6afd89781d Man armed with knife shot and killed by police at the Federal Way Transit Center