Man charged in King County shootings that left 3 injured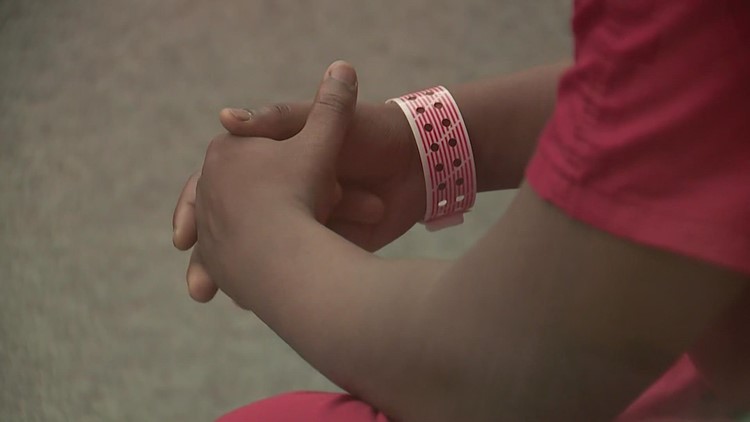 Mamadou Diallo faces two counts of attempted murder and one count of assault.
KING COUNTY, Wash. — A man accused of shooting two people in Renton and one at SeaTac has been charged with two counts of attempted murder and one count of first-degree assault.
Mamadou A. Diallo, 32, is still being held at King County Jail on $3 million bail. Two of the victims are still hospitalized and in critical condition, while the third was initially discharged before being re-hospitalized within hours for additional surgery.
Prosecutors initially asked for $5 million bail, arguing that the suspect was a danger to the community.
Casey McNerthney, a spokesman for the King County Prosecutor's Office, said: "For people to be randomly attacked like this, it's exactly what you don't want anywhere in King County.
He continued: "We think the even higher argument of $5 million is appropriate because if you randomly shoot people like this, you can expect King County prosecutors to ask for a high bail amount for public safety reasons.
Diallo told Court Services he has lived off his car for the past two months and works as a delivery driver.
Diallo also told a screener he had been in Washington for a year and a half, but did not provide any references to verify his credentials. He had a prior conviction for petty theft in Colorado, but had arrest warrants in Washington, New York, North Carolina and Nebraska.
On January 12, around 1:20 p.m., Renton police were dispatched to a shooting at 64 Rainier Avenue South. Dispatch reported that a male suspect opened fire on another vehicle. The victim ran into a nearby store and collapsed from his injuries. According to court documents, he suffered seven gunshot wounds to his left upper body and lower abdomen.
The suspect left the scene in a brown four-door sedan.
Another 911 call to the dispatch center reported an attack at Safeway located at 200 South Third Street. A male suspect is said to have knocked out an elderly man before boarding a vehicle with a description similar to the vehicle involved in the shooting. According to court documents, surveillance video shows the suspect shoving the man to the ground after making a purchase, getting into a yellow four-door SUV and leaving the parking lot.
Renton police were dispatched to another shooting at a Kia dealership at 200 SW Grady Way around 1:40 p.m. One victim was shot in the arm and leg. Witnesses said they heard gunshots, then saw the victim running from the parking lot towards the service compartment. At the same time, they saw a yellow car drive west through the dealership's parking lot, away from the victim. A witness identified the vehicle as a gold Dodge Journey.
According to court documents, the surveillance video showed that the suspect matched the description of the suspect in the Safeway attack.
The King County Sheriff's Office Communications Center received multiple 911 calls around 2:10 p.m. on January 12 reporting that someone had been shot at South 160th Street and South 34th Avenue in SeaTac. and lying on the ground.
A caller said the gunman fled the scene, traveling south on 34th Avenue in a yellow SUV, according to court documents.
When deputies from the King County Sheriff's Office (KCSO) arrived at the scene, they found a victim lying on the ground with multiple gunshot wounds to the body. King County Medics said the victim's injuries were life-threatening, according to court documents.
Multiple witnesses said they saw the shooter get out of a yellow Dodge Journey with no number plates and silver roof rack, talk to the victim, then proceed to shoot him from a gap of four or five. broadcast.
Witnesses described the suspect. One witness was able to provide some of the photos they took of the vehicle to law enforcement.
Valley Communications advised KCSO that the two shootings occurred around 1 p.m. in Renton and that the suspect was driving a vehicle with a description similar to the vehicle involved in the SeaTac shooting.
Around 2:16 p.m., a KCSO sergeant spotted a vehicle with the same description heading south of Interstate 5. Several KCSO deputies followed the vehicle to Tacoma, where they began the traffic stop. and arrest Diallo.
Without warning, Diallo told officers there was a gun in the car. According to court documents, deputies discovered a pistol cartridge in the front passenger seat and what appeared to be a used cartridge case inside the vehicle.
Diallo spoke to investigators after he was taken to KCSO's SeaTac area. He denied shooting anyone but confirmed that he had recently purchased a pistol and that he had the pistol and loaded magazines in his vehicle, according to court documents.
According to court documents, he initially denied being at Safeway, where the elderly man was pushed to the ground, but after being shown CCTV video, he confirmed that he was there and that he went to the store to buy cigarettes. Diallo was also shown CCTV video of his car leaving one of the scenes and confirmed that it was his car.
Throughout the interview, Diallo has repeatedly said that he doesn't like Black people and that he doesn't like spending time with Black people. The three victims Diallo is accused of shooting were all Black men.
"If we can prove a hate crime, we can add that as well. Right now, we can prove beyond a doubt that it was a homicide, and (first degree assault)," McNerthney said.
https://www.king5.com/article/news/crime/man-charged-king-county-shooting-spree-left-3-injured/281-48ab92dc-cad2-4796-a128-d49a5a7f6cc2 Man charged in King County shootings that left 3 injured