Man in gimp suit allowed to watch Shakespeare's Globe play with children in audience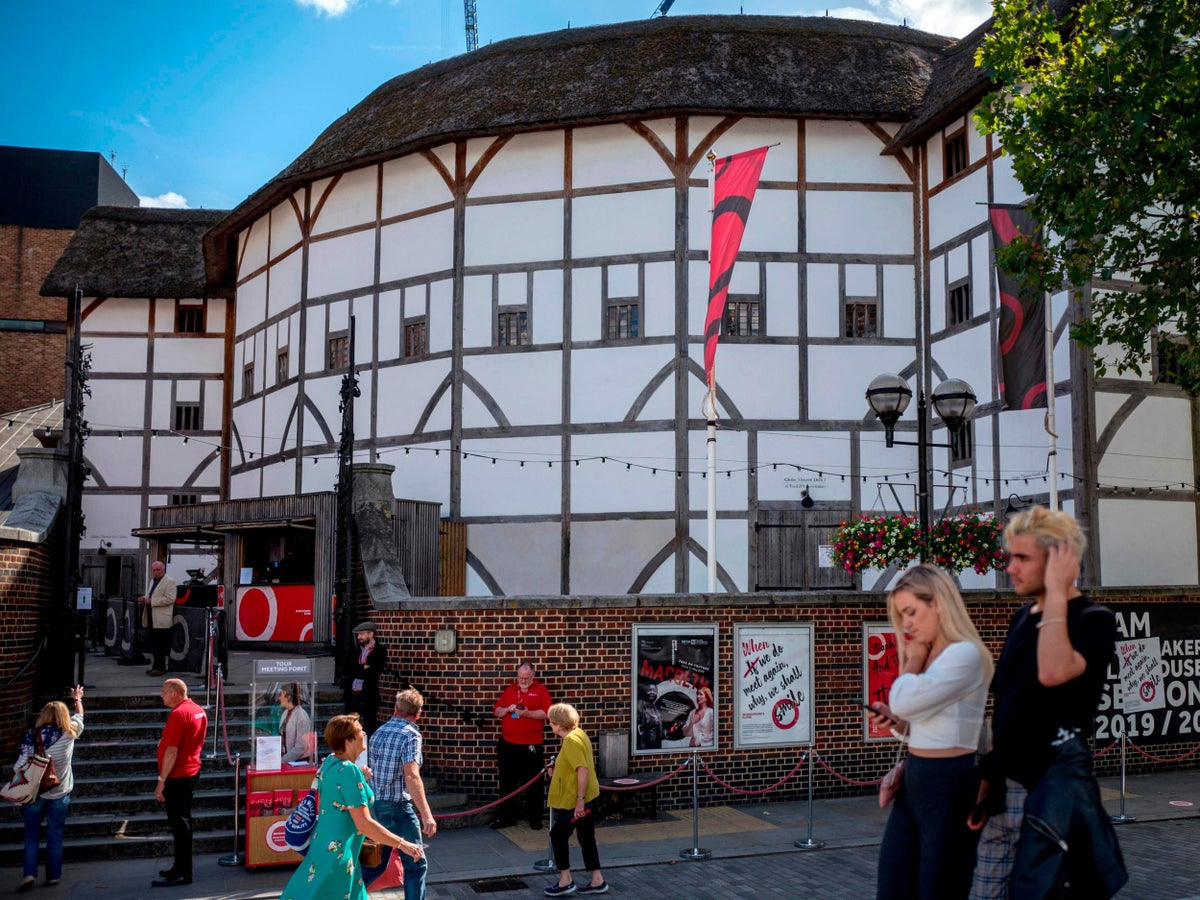 A man in a gimp suit was allowed to attend a play at Shakespeare's Globe in front of stunned theatergoers and children because the outfit "did not contain any offensive slogans."
The theater-goer attended a matinee show dressed head-to-toe in a latex costume and mask. One viewer described it as "a very frightening sight" when she made a formal complaint to the venue.
However, he was allowed to stay at the popular theater on the South Bank because the body suit contained no offensive slogans, according to an internal staff report cited by The Telegraph.
The man dressed in sexual fetish clothing had a yard ticket for the performance, a cheaper standing room ticket in front of the stage The Comedy of Mistakes on May 24th.
A complainant wrote to the theater after the performance, saying she was "shocked" to see a man in a "full latex gimp suit". She said she was even more shocked that he was allowed to stay in the theater despite his clothes.
"Why was he allowed to stay in a place suitable for the general public, including children?" The Telegraph quotes her as saying.
"Even if a child doesn't know what a latex suit is or what sexual connotation it has, it's still a very scary sight and puts parents in a very awkward position when it comes to explaining to their kids what's going on."
She added, "I found the whole thing extremely inappropriate and I wasn't the only one – obviously a lot of people were uncomfortable with his presence."
A manager is said to have replied to the woman: "Since the outfit did not contain any offensive or discriminatory slogans or wording, it was decided to allow the visitor to remain on site."
On the day the man was there, a manager on duty reportedly wrote in an internal staff note used to track issues or report incidents, "Our only concern was that the guest might be overheating!" No further action needed."
A spokesman for Shakespeare's Globe said it was the first time anyone had come to a performance in a gimp suit.
The theater told The Telegraph: "We were aware of some comments from employees at this time, but we are not aware of any formal complaints from employees. After the event, we received an email from a viewer whose feedback has been considered for the future.
"Our focus is to ensure all viewers are safe and able to enjoy their time at the Globe. We have 24/7 security on site."