Man killed with kitchen knife near Capitol Hill gas station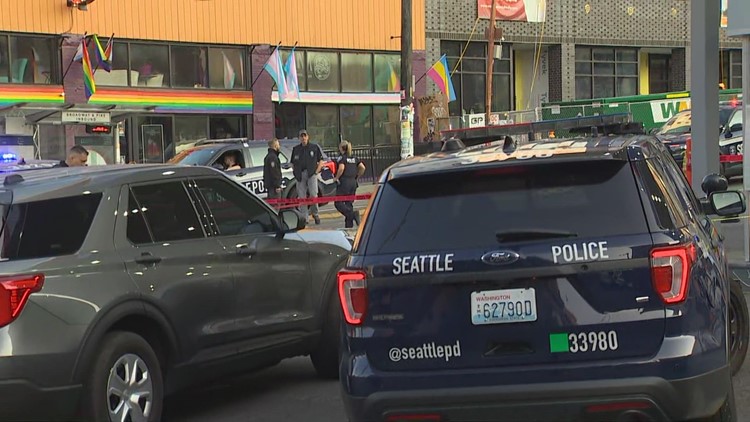 SEATTLE — A man has stabbed to death with a kitchen knife near a gas station in the Capitol Hill neighborhood of Seattle early Tuesday morning, police said.
The Seattle Police Department was called to the 1500 block of Broadway for a stabbing after 3:30 a.m. Police say a 45-year-old man was stabbed multiple times with a kitchen knife, while the suspect fled . The man is presumed dead at the scene after officers arrived.
Witnesses helped police track down the 53-year-old male suspect a few blocks from the scene of the fatal stabbing. The suspect will be booked into the King County Jail on a murder charge.
Police found a kitchen knife at the scene, but it's unclear what led to the stabbing.
Roads were blocked near gas stations 76 on Broadway and Pike while police investigated. Anyone with information about this incident is urged to call the SPD's Violent Crimes Hotline at (206) 233-5000.
This is an evolving story. Check back for updates.