Man pleads guilty to smuggling-related charges over Texas deaths of 53 migrants in tractor-trailer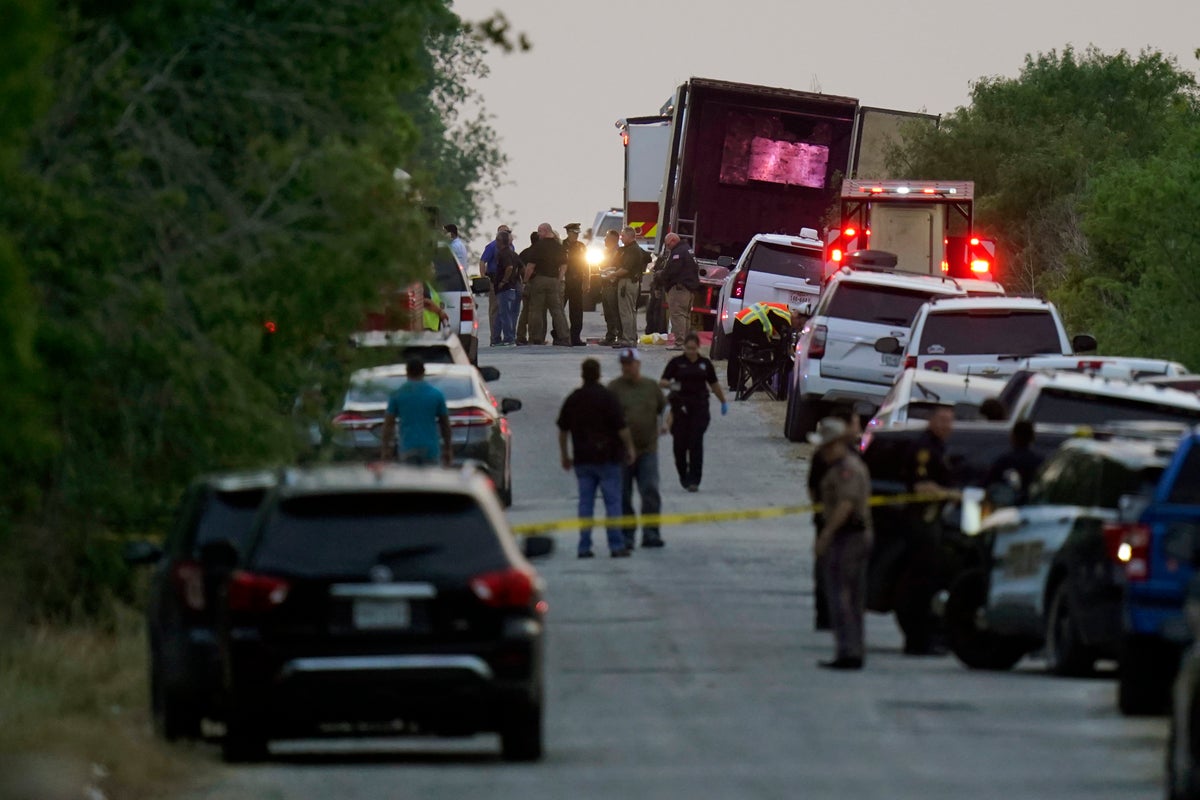 One of six men charged in Texas in connection with the 53 migrant deaths in a scorching semi-truck last year has pleaded guilty to his role in the country's deadliest human smuggling attempt from Mexico, federal prosecutors said Wednesday.
Christian Martinez, 29, is the U.S. government's first conviction in the tragedy in San Antonio, where the truck was found on a remote back road in June 2022. The dead included eight children who were riding in the trailer without air conditioning in the sweltering Texas heat.
Martinez pleaded guilty to four counts related to smuggling and faces life in prison. Court records show his sentencing is scheduled for Jan. 4.
David Shearer, an attorney for Martinez, declined to comment.
Prosecutors said Martinez, who lived in a Houston suburb, took the trailer's driver to San Antonio to pick up the vehicle before it made its way to the U.S. border city of Laredo. Once there, Homero Zamorano Jr. is said to have loaded the migrants into the trailer and headed back north, while Martinez and four other men delivered messages and alerted each other to the trailer's journey.
Zamorano and the other defendants are still awaiting trial. Zamorano pleaded not guilty.
An indictment unsealed in June alleged that the men were involved in human smuggling operations in Guatemala, Honduras and Mexico. They allegedly shared routes, guides, storage facilities, trucks and trailers, some of which were stored in a private parking lot in San Antonio.
The truck was loaded with 67 people, the dead included 27 from Mexico, 14 from Honduras, seven from Guatemala and two from El Salvador, authorities in Mexico said.
The migrants paid the organization up to $15,000 each to be brought across the U.S. border. According to the indictment, the fee would cover up to three entry attempts.