Man shot, killed on King County Metro bus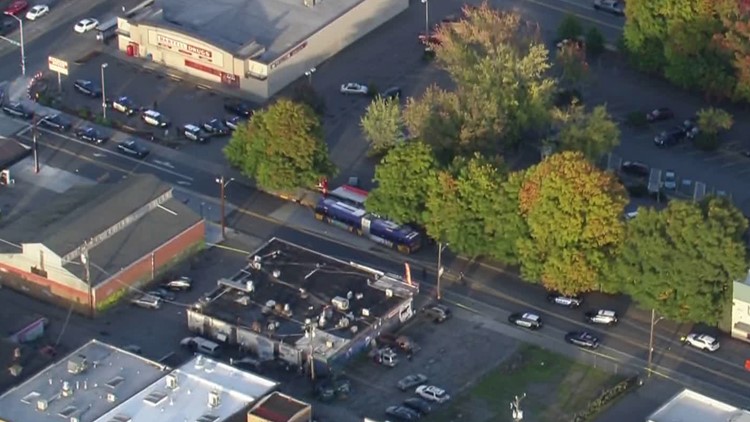 Major Crimes detectives are responding after a 21-year-old man was shot at SW Roxbury Street and SW 15th Avenue.
SEATTLE – A 21-year-old man was shot and killed on a King County Metro bus near White Center Tuesday night.
King County Sheriff's Office (KCSO) and Seattle police representatives responded to the scene at SW Roxbury Street and 15th Avenue SW.
According to the Seattle Fire Department, the man was pronounced dead at the scene. According to the sheriff's office, there are no other known victims.
There is currently no suspicious information.
Major Crimes detectives responded to the scene. KCSO is leading the investigation. Guardian 1 helicopter, K9 Unit and drones with assistance from Seattle police are searching for the suspect.
The scene remains active and law enforcement officials ask people to stay away from the area.
Anyone with information about this shooting is urged to call 911.
This is an evolving story. Check back for updates.
Download our free KING 5 app for news updates from across Western Washington.