Man struck by light rail in Seattle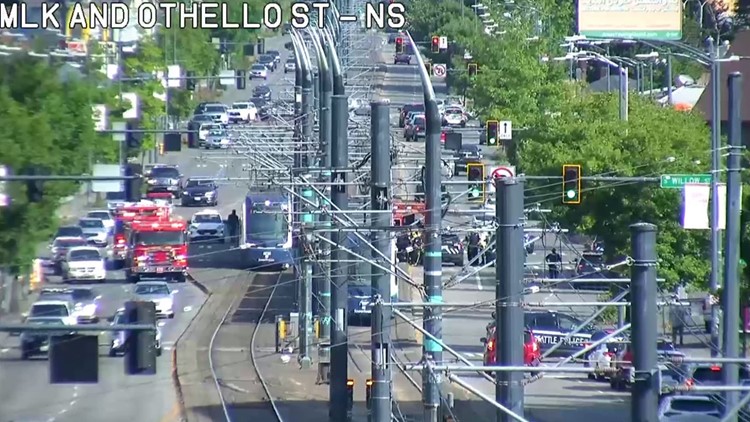 SEATTLE — A man in his 60s was rushed to the hospital after being hit by light rails near Seattle's Rainier Valley neighborhood Saturday morning, according to the Seattle Fire Department.
The Seattle Fire Department said the man stabbed near MLK Jr Way S at S Holly St. and was in critical condition at the time of shipment. The Seattle Department of Transportation first tweeted about the incident just after 9:32 a.m
Light rail 1 line is late due to emergency response in about an hour. Seattle Department of Transportation tweeted the clear response just before 10:30 a.m
Officials did not say what led to the collision.
This is an evolving story. Check back for updates.