Man Utd boss Marc Skinner taking business-like approach to Women's FA Cup final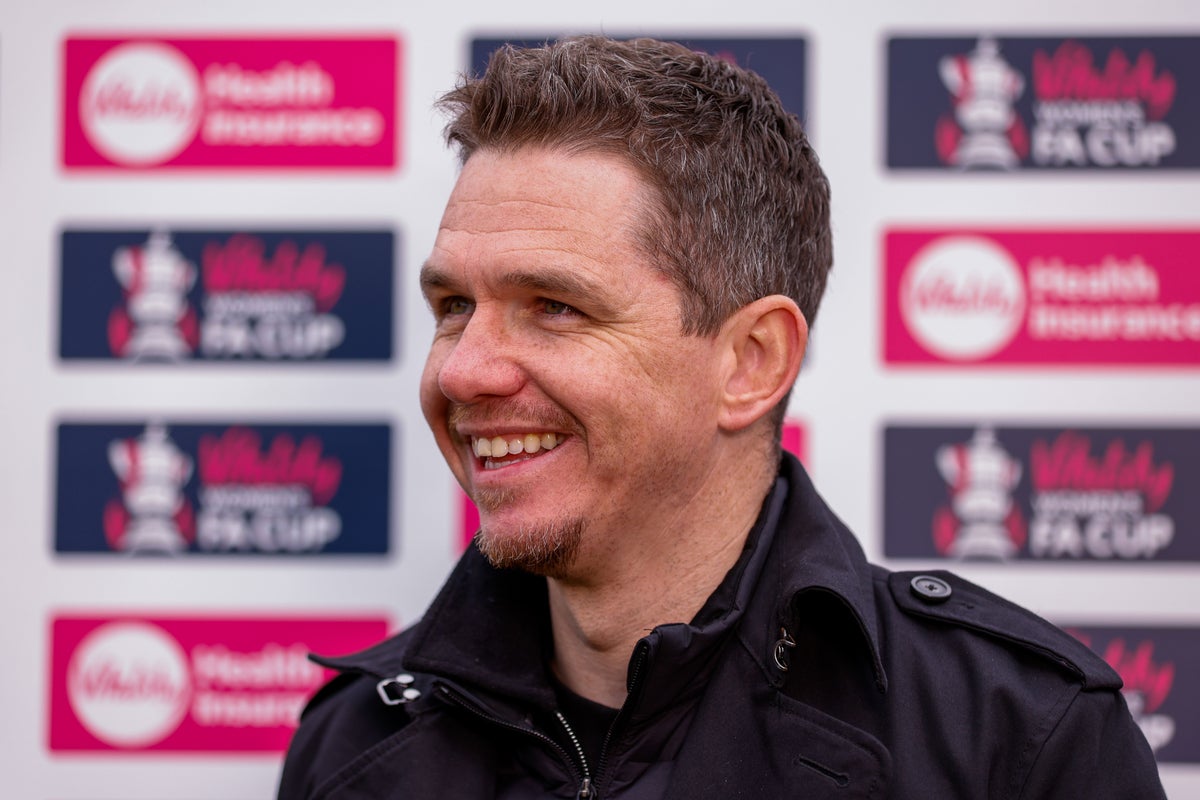 Marc Skinner believes you can take the emotion out of sold-out women's fashion FA Cup Final at Wembley Stadium can help Manchester United claim their first major trophy.
Sunday's showdown between United and Chelsea sold out a crowd of 90,000, setting a new attendance record for a women's domestic club game outside of the Women's Champions League.
But United boss Skinner has vowed to treat the occasion as a "business-like event" and said he has learned lessons from it Manchester City beat his Birmingham team 4-1 in the 2017 FA Cup spectacle at Wembley Stadium.
Skinner said: "What we did wrong in Birmingham is we made it a huge event. We made it bigger than it should have been.
"Everyone knows it's a big deal, but we put quotes on the wall from players and families. We made mistakes and that was naivety.
"It became more of an emotional event than a clearly business event.
"You can celebrate afterwards when you win the trophy and be as emotional as you want, but the reality is there will be enough emotion in the game that we have to save."
"I learned from that and we need to manage the stages of the game better than we did in Birmingham. Those are the factors we want to develop for this project."
United's women's team has enjoyed a remarkable rise since inception in May 2018.
They were promoted from the championship in their first season and currently sit at the top of the women's championship super leaguea point ahead of series winners Chelsea, who have one game left.
Emma Hayes' Chelsea are aiming for a third consecutive league and cup double but Skinner insists the clash at Wembley will not affect the title race.
He said: "I don't think about that at all. I only focus on a one off game.
"For the first time I've allowed our players to separate games and we're looking at that ahead of two difficult games in the league (against Manchester City and…). Liverpool).
"It has no repercussions in our league and we will treat it as such and stage it as the one-off event that it is."
Skinner insists there will be no additional pressure on him on Sunday, even though women's football will be in the spotlight both at the stadium and across the country with a nationwide TV audience.
"It's not a pressure I don't have every day," Skinner said. "In fact, I think we're under more pressure than Chelsea, Arsenal or Manchester City because we're Manchester United.
"I feel like because every Manchester United fan wants us to win and we're huge around the world.
"I'm sure there will be some nervousness but I'm increasing my focus and attention to maximize that because if we win it's going to be huge."
United captain Katie Zelem is available again after suspension as Norway defender Maria Thorisdottir is out with a foot injury that ended her season early.