Man who drove family off California cliff charged with attempted murder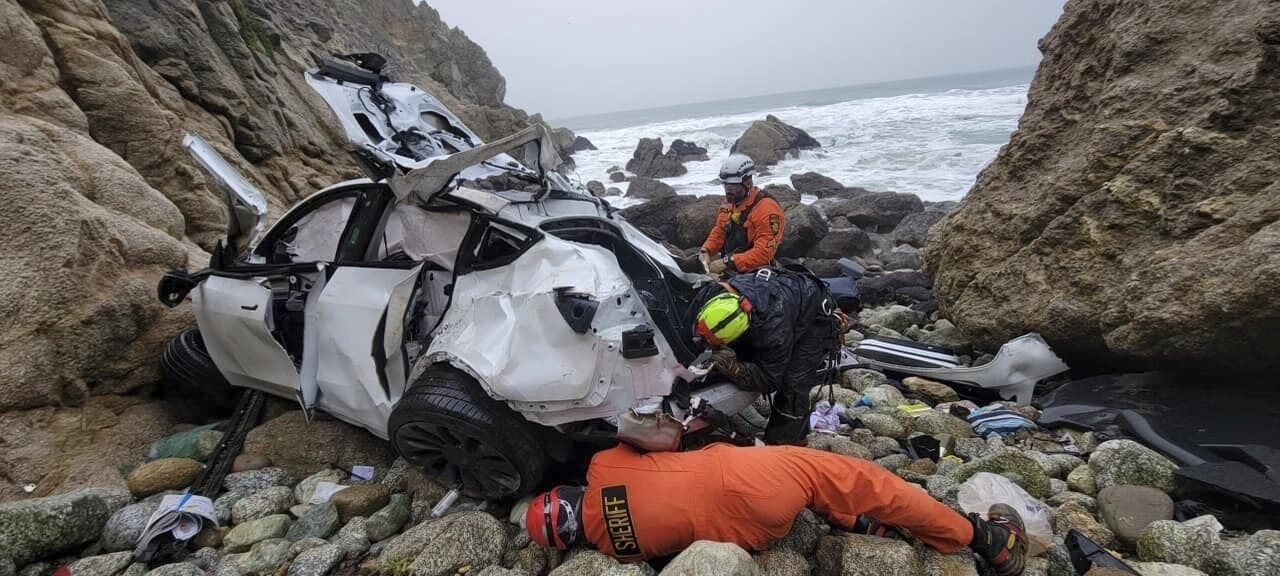 The man who drove his Tesla off a cliff in Northern California with his family was charged with three counts of attempted murder Monday after an investigation by the San Mateo County District Attorney, court documents show.
Dharmesh Patel, 41, was arrested by the California Highway Patrol on suspicion of attempted murder and child endangerment after the January 2 accident, but prosecutors waited until he was transferred from the hospital last week to charge him. His wife and two children have since been released from the hospital.
Patel drove his wife, Neha, and their 7-year-old daughter and 4-year-old son off the cliff at Devil's Slide, a notoriously dangerous stretch of Highway 1 about 15 miles south of San Francisco. The car fell 250 to 300 feet, and authorities described the family's rescue as an "absolute miracle."
But the miracle quickly went dark after police arrested Patel while he was still in hospital and said investigators likely had reason to believe the crash was intentional.
The arrest shocked the Patels' neighbors in their tree-lined cul-de-sac in Pasadena, where they were perceived as an "idyllic" family.
Patel was a radiologist at Providence Holy Cross Medical Center in Mission Hills.
"They're a beautiful, idyllic family, no hint of trouble," said Roger Newmark, who has lived on the block for more than 40 years. "It's so weird because he's a great guy."
Patel is scheduled to be arraigned in the San Mateo Superior Court at 1:30 p.m. Monday
https://www.latimes.com/california/story/2023-01-30/tesla-driver-family-northern-california-cliff-charged-attempted-murder Man who drove family off California cliff charged with attempted murder