Manchester City 'owe' club's owners Champions League success – Kyle Walker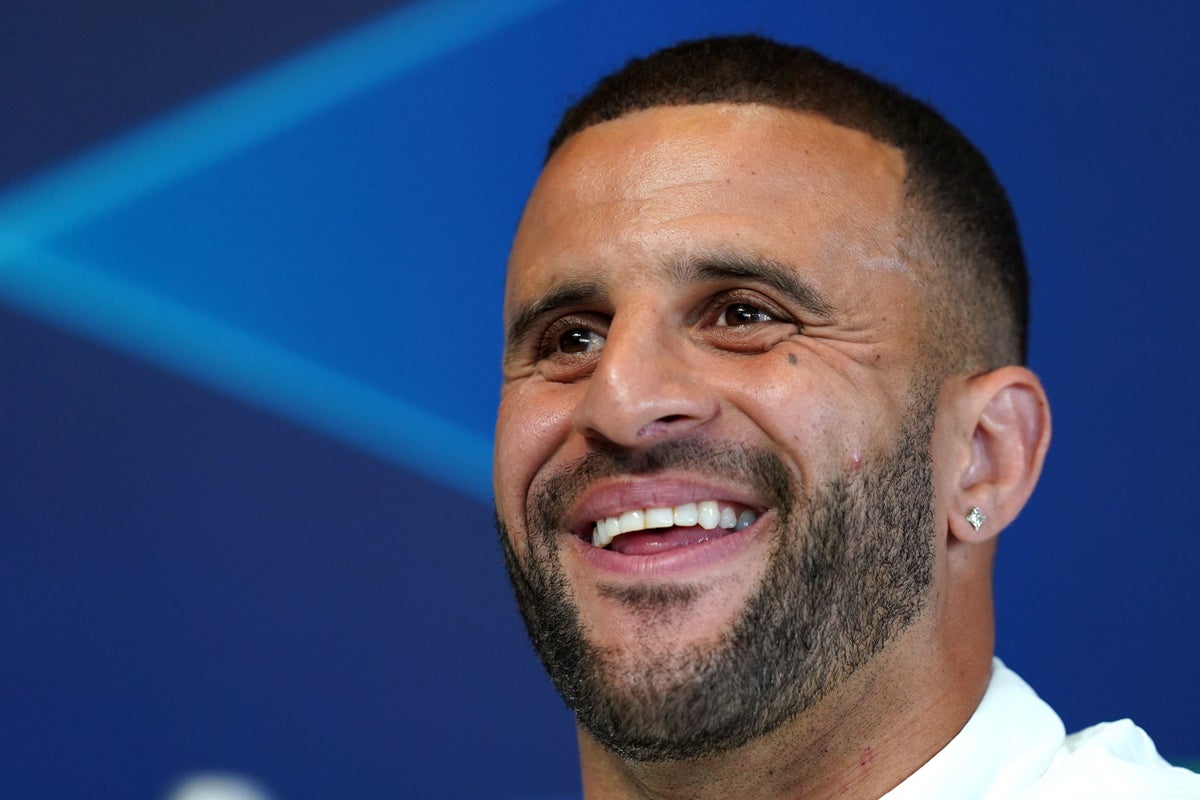 Kyle Walker believes Manchester City owe their Champions League win to club owner Sheikh Mansour.
City are once again aiming for the highest prize in European club football after years of narrowly falling in their attempt to lift the trophy for the first time.
Losing to Chelsea in the final two years ago is their biggest deficit to date, but Wednesday offers another opportunity to reach the top flight as they host Real Madrid in the second leg of their semi-final.
After the 1-1 draw in the Spanish capital last week, the duel is tricky.
City have won the Premier League six times since the Sheikh bought the club in 2008 – and are on the verge of a seventh domestic title – but the Champions League has long been considered their 'holy grail'.
Right-back Walker said: "That's what the club lacks and we owe it to them (with) the owners and the amount of money they've pumped into this club and the investments they've made."
"We owe it to ourselves that we get into the Champions League final against Chelsea and don't do as well as we can and we want to take revenge because we know that was below average that day.
"But we have a tough opponent that we have to get past to get into the Champions League final. It's a "finale", anything can happen. The first thing we have to do is get past Real Madrid and then we'll watch the final."
City dominated the first leg at the Bernabeu in terms of possession, but Real were incisive on the break and created clearer chances.
Walker was involved in a tough battle with speedy Vinicius Junior who scored Real's goal and the City defender is looking forward to another encounter with the Brazilian.
The pair hugged as a sign of respect after meeting last week, but Walker revealed the gesture also held special meaning.
He said, "I went up to him to give him a hug because he was trying to move me with the rainbow, so I was like, 'Please don't try that again — I don't want to be a meme'."
"But boxers fight, put on a good fight and then shake hands, and that's the level of respect I have for him.
"The same goes for any other player: if it's a good game, you give him that respect because he deserves it.
"I'll give him the respect he deserves (after the final whistle) but before that it's all for nothing."
"It's a personal battle, playing against one of the best players in the world.
"I've played against many over the years who were just as good as him, but I think he's in the best shape of his life. So whoever gets picked to play in that position and defend against him is going to be a great battle."
It could be a memorable week for City, who also retain the Premier League title with a win against Chelsea on Sunday.
Walker said: "I think it's important for everyone in this dressing room. We know the goals at the end – it's a massive week for the club."