Manslaughter charges dropped against 7 Oklahoma police officers
Manslaughter charges against seven Oklahoma police officers involved in three deadly shootings have been dropped, officials announced Friday.
All incidents happened in 2020. In one case, five officers were accused of shooting and killing a 15-year-old robbery suspect.
Oklahoma District Attorney Vicki Behenna said her office decided to dismiss the charges after a team of attorneys spent "hundreds of hours" reviewing the cases.
"This is not just a quick decision. This is a very difficult decision and assessment, very in-depth on the facts," Behenna told reporters at a press conference.
One of the shootings occurred in The Village, Oklahoma, in July 2020. Cpl. Chance Avery, an officer with the Village Police Department, was charged with first-degree manslaughter and second-degree murder after he fatally shot 49-year-old Christopher Poor during a family incident inside Poor's home. Body camera footage shows Avery repeatedly asking Poor to release a bat, then shooting as Poor approaches him.
Two other incidents occurred in Oklahoma City.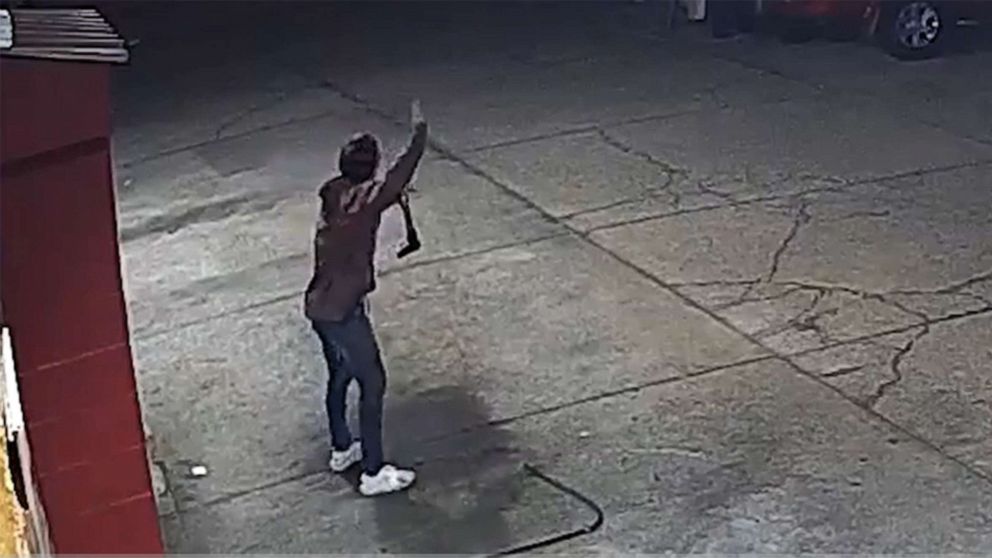 Five Oklahoma City Police Department officers charged with first-degree manslaughter in the November 2020 shooting death of 15-year-old Stavian Rodriguez — Corey Adams; Jared Barton; Bradley Pemberton; Bethany Sears; and John Skuta.
Officers responded to reports of an armed robbery at a gas station. Security camera footage released by the Oklahoma County District Attorney's Office after the shooting showed Rodriguez emerging from the convenience store building as officers shouted at him to put his hands out, lie on the ground, and drop the gun. down. Rodriguez could be seen dropping a gun on the ground and reaching into his back pocket before officers opened fire.
Another Oklahoma City police officer — Sgt. Clifford Holman — charged with first degree manslaughter in the December 2020 shooting death of 60-year-old Bennie Edwards. During a confrontation with officers, Edwards, who had a history of mental illness, gave up denied the knife and was told by officials that he fled when he was shot in the back.
"I want to make sure we all respect the families of the individuals who lost their lives," Behenna said Friday. "These families are grieving. This decision has been made with great difficulty. And no matter what this office does or says, these families will be forever changed."
Behenna said a team of seven attorneys reviewed the evidence in each case and her office hired an out-of-state force use expert to conduct an independent review. The group considered a Oklahoma statute relating to when an officer is justified in the use of deadly force.
Behenna said the charges against the seven officers brought by her predecessor would be dismissed without prejudice. In the future, fatal shootings involving officers will be presented and investigated by a grand jury, she said.
"I think that's what most metropolitan areas do and I feel confident in the grand jury process that we can go through the case and make a decision, again, evidence-based and consistent with the law in Oklahoma," Behenna said.
The village police department said it "fully agrees" with the district attorney's decision to dismiss the charges against Avery.
"We view any loss of life as a tragedy and understand the pain of the family having lost someone," the department said in a statement. declare. "We also know the burden on our officer and his family over the past three years."
Oklahoma City Sheriff Wade Gourley also responded to the district attorney's decision in a statement on social media, calling it an "arduous and long journey."
"The wheel of justice often turns slowly and today's decision, while important, will not ease the pain of Bennie Edwards and Stavian Rodriguez's family and friends; the profound impact on the community of us; as well as a profound emotional loss to the officers and their families," Gourley said in a statement. declare. "Please continue to pray for everyone involved."
Rand Eddy, the attorney representing the Stavian family in a federal civil lawsuit over the shooting, said ABC Oklahoma City Branch KOCO that his mother was "devastated" by Friday's news.
"She told me she felt as if she did the day her son was shot," Eddy told the broadcaster.