Maren Morris is killing country music
Maren Morris calls her new two-track EP "The Bridge," which is just one of several metaphors she uses to imagine a path out of the world of country music in which she rose to stardom.
At "The tree"Grammy-winning singer-songwriter says she's 'done filling a cup with a hole in the bottom'; "Get out of here right now" begins with the admission that she "watered the garden but forgot to fill the well."
It's not that the 33-year-old Morris is tired of belting out guitars or singing neatly cornered rhymes, both of which inform the tunes released Friday, a decade after she moved to Nashville from her native Texas was to be the first to write songs for established country acts like Tim McGraw and later signed his own record deal with a major label. Rather, she says she's leaving the country music industry because, in her opinion, it's unwilling to honestly confront its history of racism and misogyny and open its doors to more women, queer people and people of color.
Thus came the rootsy yet elegant "The Bridge," which Morris – a six-time winner of the Country Music Assn. Awards with four No. 1 hits on Billboard's Country Airplay charts – is described as a conscious transition between her success in Nashville and what comes next.
"I thought I would like to burn it down and start over," she says of country music. "But it will burn itself down without my help."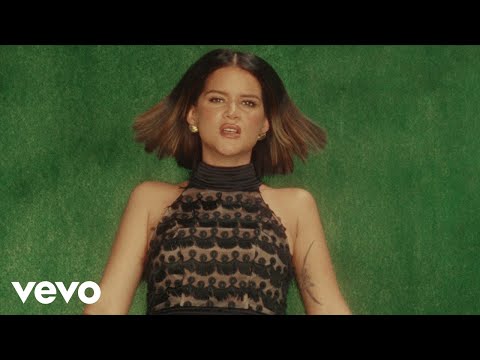 The singer admits that as a white woman, she has benefited from the system in its current form. But Morris, who says, "Allyship begins with waking up from something really pleasant," has been vocal in her criticism on stage and on social media, where she argued last year with country star Jason Aldean and his wife about young people who are seeking gender confirmation healthcare. The argument even made its way onto Tucker Carlson's Fox News show, where the right-wing host called Morris a "lunatic."
"The Bridge," which marks Morris' move from the label's Nashville division to Columbia Records, is released alongside a music video for "The Tree," in which she strolls through an empty small town while hearing "the sound of a new one." Wind is blowing." A sign welcomes visitors to the site "from sunrise to sunset" – perhaps a reference to the threat of racist vigilantism that many perceived in Aldean's recent video "Try That in a Small Town"; other signs before Boarded up buildings read "GO WOKE GO BROKE" and "DON'T TREAD ON ME".
A seasoned collaborator known for her duets with Taylor Swift, One Direction's Niall Horan and EDM star Zedd – not to mention her supergroup Highwomen with Brandi Carlile, Natalie Hemby and Amanda Shires – Morris is currently working on her next LP with prolific pop producer Jack Antonoff, with whom she recorded "Get the Hell Out of Here." (Greg Kurstin produced "The Tree.") Morris, who lives in Nashville with her husband, singer-songwriter Ryan Hurd, and their 3-year-old son, spoke to The Times in a phone call from a tour stop in Calgary as part of a performance Sunday of the Coastal Country Jam Festival in Long Beach.
Four country songs are atop the Billboard Hot 100 in 2023. But each has raised complicated questions about who is welcome in Nashville — none more so than "Try That in a Small Town," which has a music video set at the location one was shot, lynching was widely condemned. Was this a good year or a bad year for country music?
I would definitely say congratulations on hitting the big all-genre charts. But the stories that are happening in country music right now are ones that I tried to avoid at all costs. I feel very, very distant from it.
Because you were looking for distance?
Yes, I had to take a step back. I grew up listening to country music and the way I write songs is lyrically very structured, very Nashville style. But I think I had to consciously focus on making good music and not so much on how we market it. With the last few records, I always had that in the back of my mind: Will this work in the country music universe?
Of course, as one of the few women to have found success on country radio, everything you do is scrutinized. You will face more scrutiny than your male counterparts, even if you are doing well. So this year I had to put all that out of my head and just write songs. With a lot of drama within the community, I decided to get out there.
Did this drama – say, your feud with the Aldeans – push you in this direction? Or were you like that from the start?
I have always been a questioner and a challenger to the status quo, simply because I am a woman. So it wasn't really a choice. I didn't see myself as a political artist. I simply wrote songs about real life, from the perspective of deep respect for my country heroes. But the further you get into the country music business, the more you see the cracks. And once you see it, you can't remove it. So start doing what you can with what little strength you have to make things better.
That doesn't make you popular. But I don't think biting the hand that fed you is a real thing. At this point it's kind of a fallacy, with all this scaremongering about getting Dixie Chick-ed and so on. Country music is a business, but it's sold almost like a god, especially to the young writers and artists emerging in it. It somehow feels like indoctrination. If you really love this type of music and find that problems arise, it needs to be criticized. Anything this popular should be scrutinized if we want to see progress.
But I've pretty much said everything I can say. I always thought I'd have to do middle fingers in the air while jumping out of a plane, but I'm trying to mature here and realize that I can just let go of the parts of it that no longer make me happy.
What has changed?
After the Trump years, people's prejudices were clearly visible. It just showed who people really were and that they prided themselves on being misogynistic, racist, homophobic and transphobic. All of these things were celebrated and it was strangely fitting for this hyper-masculine branch of country music. I call it Butt Rock.
"Try That in a Small Town" clearly resonated with many listeners.
But I think it's a last bastion. People stream these songs out of spite. It's not out of genuine joy or love for music. It's about owning the libraries. And that's not what music is meant for. Music should be the voice of the oppressed – the actually suppressed. And now it's being used as a truly toxic weapon in culture wars.
Does your Does leaving country music mean the Libs became obsessed?
I'm sure some people will think that. And I would say, "Feel free. Continue." I don't want to have an adversarial relationship with country music. I still have a strange desire to protect it. But it's not a family member. That's the crazy thing about it, I talk about it like it's a person, but that's not the case. So it's a lot of deep deconstruction that I'm still unraveling.
These songs are obviously the result of that – the aftermath of turning away from something that really mattered to you and the betrayal that you felt was very just. But also knowing that there is a glimmer of hope when you get to the other side. I hope it comes across that way, because when I wrote those two songs I was really in a state of hope, even though "Get the Hell Out of Here" is really hard. It's about defusing that trauma and saying, "I can't recover any more water from this sinking ship." It's so pointless. I choose happiness."
This song says, "I fulfilled all my good intentions while starving myself."
Something I've learned this year is that you don't need to be noticed to exist. I've read a lot of bell hooks and literature about breaking away from ego, and I find joys that have nothing to do with music. I played a lot of tennis. I went to the US Open and Wimbledon. Exploring my interests that don't make me money has been really healthy for me.
And then when I made that record with Jack Antonoff, it was like we were writing some bats – crazy now, and it might suck, but that's exactly what I did when I moved to Nashville 10 years ago am. The freedom to fail, you know? New collaborations have also been helpful for me and helped me feel like the hall monitor of country music. The people I work with now have no idea what's going on or what names I'm talking about.
Is "Get the Hell Out of Here" indicative of the sound of the album?
A little bit. I'm still writing, so the record isn't finished yet. But musically there's a lot going on – from quirky jam band moments to prog rock. It's so much fun and I feel like myself again when I write songs I love with people I love.
Whose career path do you admire in terms of the ability to move from one style to another?
Definitely Taylor Swift. She's been a great friend over the years and has helped me a lot in ways that she probably didn't even notice in the conversations I've had with her about everything we've both talked about.
On a more historical level: Linda Ronstadt. She traversed so many different genres, and she just had one of those voices that kind of fits anywhere because you believe her when she sings something.
You have played a song with Swift at an Eras tour stop in Chicago. What did you think of the show?
It was so inspiring. Performing for three and a half hours three days in a row – no one can do that but her. And it's such a supportive audience: 90% women and 10% gays and dads. I've never felt so safe at a live show. Nobody bangs or pukes in the hallways or gets into fights or anything like that. It's just so much fun. And the way she gives this huge stadium setting an intimate atmosphere is amazing to me. In Chicago, I ran toward her on the catwalk after getting off the hydraulic elevator. She said, "Take your time," and I was like, "Okay, good, because this thing is a mile long."