Mariah Blake leads Westchester past Crenshaw in City Section playoffs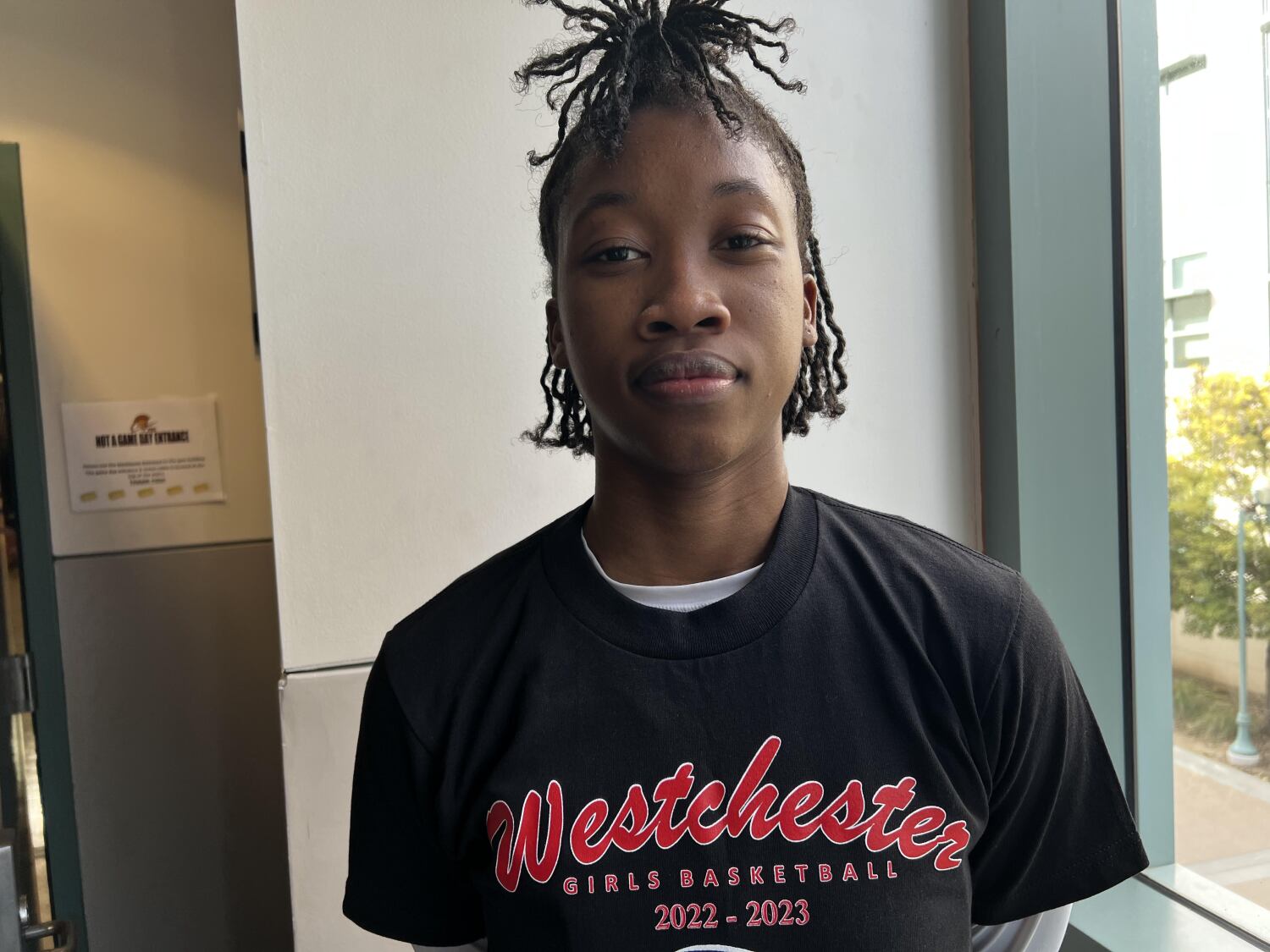 When it comes to fast twitch, 5'2″ Westchester junior Mariah Blake is in a different world.
When she tenses her leg muscles and decides to jump, the spring is as fast as a frog leaping out of water.
"We call her a unicorn," said Dominic Grimes, Westchester girls' basketball coach. "Some things she does we can't explain."
Blake scored 16 points Saturday to help the Comets (28-1) advance into the City Section Open Division championship game with a 56-46 win over Western League rivals Crenshaw at Pasadena City College. The Comets also picked up 15 points from Ron'yae Jackson and 13 points from Rylei Waugh, who made six straight free throws in the fourth quarter.
No. 2 seed Westchester meets Granada Hills (25-4) in next Saturday's PCC Championship game at 5:30 p.m.
Granada Hills defeated King/Drew 43-37 in the other semifinal. Marianne Boco finished with 16 points and Krystal Pineda with 14 points for the Highlanders.
Granada Hills coach Jared Honig said his team needed to focus on boxing to deal with the Comets' athletics.
"We have to match their physicality," Honey said.
Sierra Canyon 89, Sage Hill 45: The Trailblazers improved to 29-0 and won their pool to advance to next Saturday's Southern Section Open Division championship game at 6 p.m. at the Honda Center. Juju Watkins had 29 points and 14 rebounds.
Etiwanda 71, Mater Dei 58: Kennedy Smith had 26 points and Aliyahna Morris had 20 to help the Eagles win their pool and secure a berth in the Open Division Finals against Sierra Canyon, putting them in the top two seeds. Last season, Etiwanda went undefeated, defeating Sierra Canyon in the Finals but then losing to the Trailblazers in the regional playoffs. This time Sierra Canyon is undefeated and Etiwanda is 28-2.
Ontario Christian, 74, Bishop Montgomery, 70: Chloe Briggs became the all-time Southern Section player after a 42-point performance in a win. She passed former Riverside Poly star Cheryl Miller, who scored 3,446 points. Briggs needed 32 points to break the record.
Orange Lutheran 78, Chaminade 68: Princess Cassell scored 18 points to help Orange Lutheran advance to the Southern Section Division 1 championship game. The Lancers play Marlborough, a 63-44 winner over Rosary.
Hard 68, San Juan Hill 65: Morgan Mack scored 30 points and Laney Grider 19 to help the Indians advance to the 2AA championship game as they seek their first title since 2006.
Brentwood 52, Mark Keppel 33: The Eagles advanced to the 2A championship game.
https://www.latimes.com/sports/highschool/story/2023-02-18/mariah-blake-westchester-crenshaw-open-division-playoffs Mariah Blake leads Westchester past Crenshaw in City Section playoffs