Mariners activate star outfielder Julio Rodriguez off 10-day injured list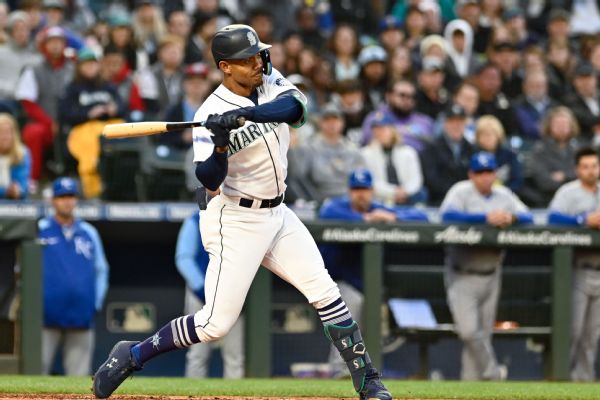 SEATTLE — The Seattle Mariners recovered All-Star midfielder Julio Rodríguez and catcher Curt Casali from the 10-day injury list on Thursday ahead of a long road trip.
Rodríguez has been sidelined since being hit in the wrist by a pitch on July 30 in Houston. He was eligible to be taken off Wednesday's injury list, but the Mariners decided to give Rodríguez a few more days before returning to action.
The Mariners open a nine-game road trip in Texas on Friday.
Casali will join the Mariners for the first time, having been acquired by San Francisco before the trade deadline. Casali was on a rehab trip to recover from an oblique injury he sustained with the Giants in early July.
To free up roster spots, Seattle selected outfielder Jarred Kelenic to Triple-A Tacoma and designated Luis Torrens as the signing. Kelenic struggled badly in his last stint with the Mariners, going 2-for-27 on the plate but hitting a home run in New York ahead of Gerrit Cole.
Torrens has been a disappointment on the plate this season but collected the decisive hit to end Tuesday night's 1-0 win in 13 innings over the Yankees. Torrens hits .214 with a home run and 10 RBI. He hit .253 with 15 homers and 47 RBI in 108 games last season.
https://www.espn.com/mlb/story/_/id/34385974/mariners-activate-star-outfielder-julio-rodriguez-10-day-injured-list Mariners activate star outfielder Julio Rodriguez off 10-day injured list