Mariners complete first official Spring Training workout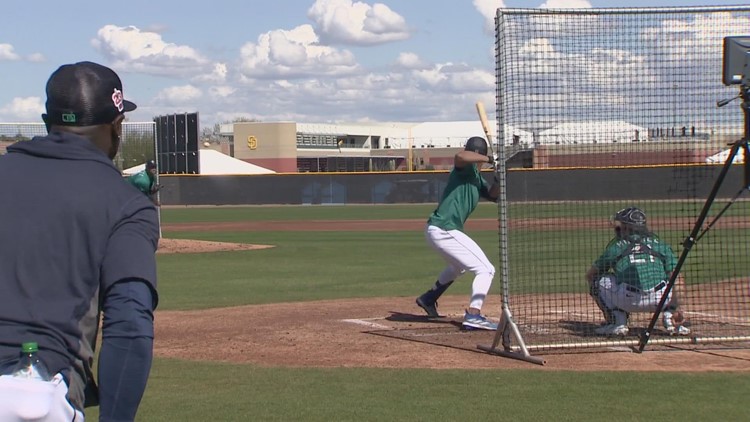 PEORIA, Ariz. – The Seattle Mariners had their first official full-roster practice session today at spring practice in Peoria, Ariz.
Scott Servais says there are currently 75 players at camp. For Servais, this is his 35th spring practice session and 8th as a manager with the Seattle Mariners.
He knows expectations are high this season and he likes it that way.
King 5's Chris Egan spoke to Robbie Ray, Marco Gonzales and JP Crawford. All three say this team got a taste of the playoffs last season, but now they're hungry for more.
Cal Raleigh also says he is 100% healthy and looking forward to the upcoming season.
"I've changed, but nothing has changed in my mind. I still work hard every day," Raleigh said.
The Mariners' home game will be on March 30th and they will face off against the Cleveland Guardians.
https://www.king5.com/article/sports/mlb/mariners/mariners-first-spring-training-workout/281-787ebca0-9b09-4197-8683-a356df3d2af5 Mariners complete first official Spring Training workout