Mariners fans experience historic season in Houston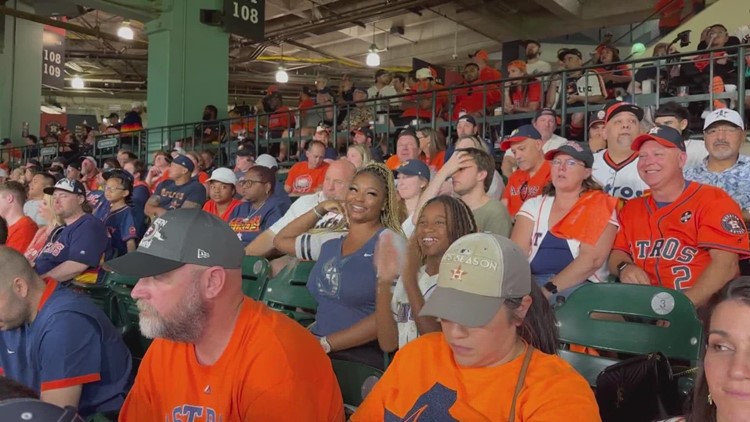 The Mariners will face the Astros in Game 2 of the best series on Thursday, October 13 at 12:37 pm
HOUSTON – Several Seattle Mariners fans were able to experience the team's historic post-season in Houston.
Some fans have come to Texas just to play the game, and others seem to have moved to the Lone Star State at the perfect time.
Raishelle Matthews is from Renton and moved to Houston just a month ago. She and her son James Turner were able to attend the first game of the Mariners' Division Series.
Matthews said she hopes the outing will inspire 10-year-old James to play baseball on his own.
Jamere told KING 5 that he had plans to play and thought the pitching position would be the one for him. This decision may have been influenced by his favorite player, Luis Castillo.
RELATED: Baseball 101: What you need to know before the Mariners play their next game
Joe Wainhouse, another Mariners fan in Houston, has family ties to the team and is with them for life. His father, Dave Waithouse, played for Seattle in 1993.
Joe followed in his father's footsteps and played baseball for the University of Washington.
He said he's excited to be able to watch the first match of the series live and is still holding out hope.
"They have a chance," he said. "Every player has a chance."
In addition to receiving enthusiasm from Astros fans, Joe said he would love to be there to experience the excitement.
All Mariners fans are hoping for better results in Game 2 of the best series, which will take place on Thursday, October 13 at 12:37pm
Download our free KING 5 app to stay up to date with news stories from across western Washington.
https://www.king5.com/article/sports/mlb/mariners/mariners-fans-historic-season-houston/281-4f116aa3-3a1f-47ea-bfa7-6457102aa2be Mariners fans experience historic season in Houston