Marjorie Taylor Greene launches transphobic attack on Lindsey Graham after support for Pentagon leaker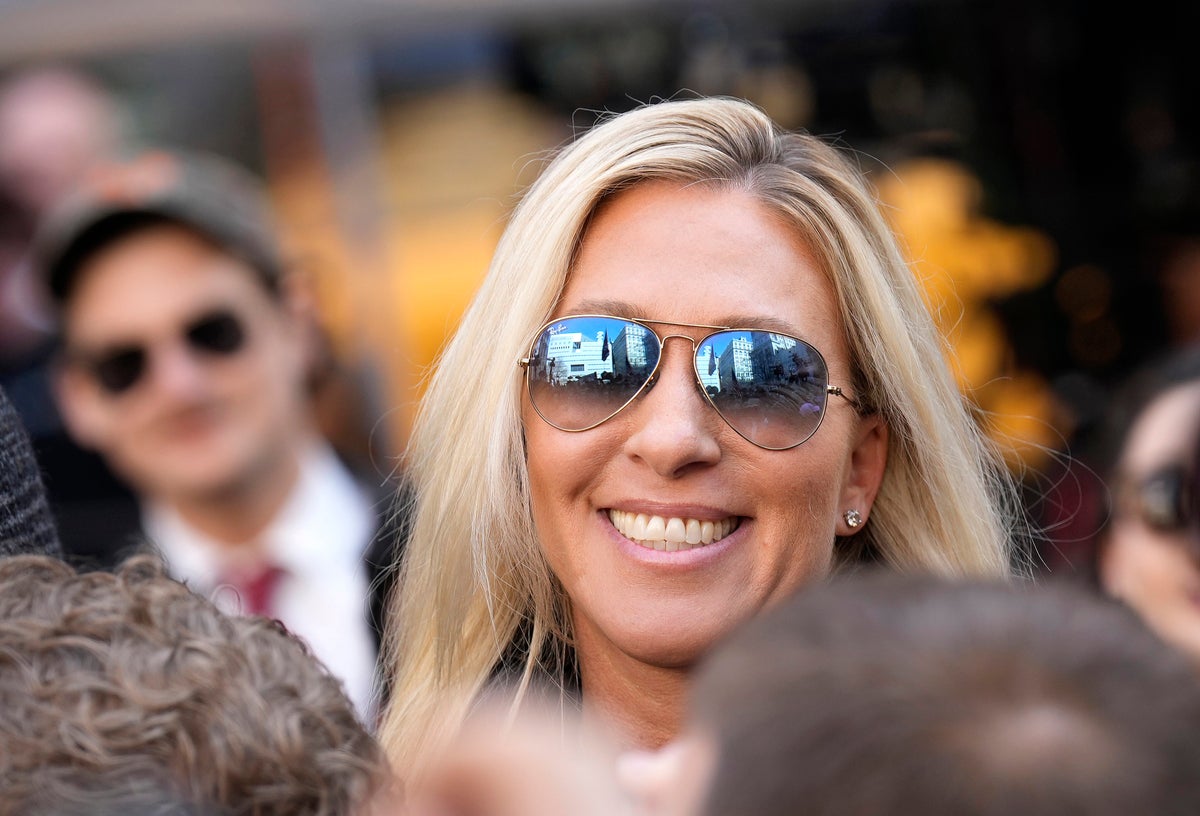 Marjorie Taylor Greene has hit back at Lindsey Graham after he criticized her for defending the Air National Guardsman arrested by the FBI for allegedly leaking national security documents.
Ms Greene defended Jack Teixeira – whom she mistakenly called Jake – a US Air National Guardsman who allegedly leaked sensitive documents to members of his private Discord server.
Mr Teixeira was arrested by federal law enforcement in connection with the leak on Thursday and charged on Friday.
"Jake [Jack] Teixeira is male, Christian and anti-war," Ms Greene tweeted. "That makes him an enemy of the Biden regime."
Mr Graham had indirectly criticized Ms Greene without naming her in an interview with ABC News journalist Jon Karl on Sunday. "It is terribly irresponsible for a member of Congress to propose that classified information be released because you agree with the matter," he said.
Mr Teixeira was formally charged on Friday with revealing secret documents.
Following Mr Graham's criticism of her comment on Sunday, Ms Greene posted a manipulated image of Mr Graham with CNN host Dana Bash on Twitter.
The image made it appear as if Mr. Graham was holding a can of Bud Light from Anheuser-Busch's collaboration with influencer Dylan Mulvaney, who has become popular on TikTok for documenting their transition.
The original image, which showed Mr Graham holding a glass of beer, was taken by Jason Bahr for Getty Images in 2016, according to Mediaite.
The picture was not accompanied by a caption.
Several conservatives have objected to Anheuser-Busch's partnership with Mulvaney for the NCAA March Madness basketball tournament.
"We never intended to be part of a discussion that divides people," CEO Brendan Whitworth said in a statement Friday following the anti-transgender backlash against the company.
"We have made it our mission to bring people together over a beer."