Marjorie Taylor Greene 'surprised and angered' after being silenced at hearing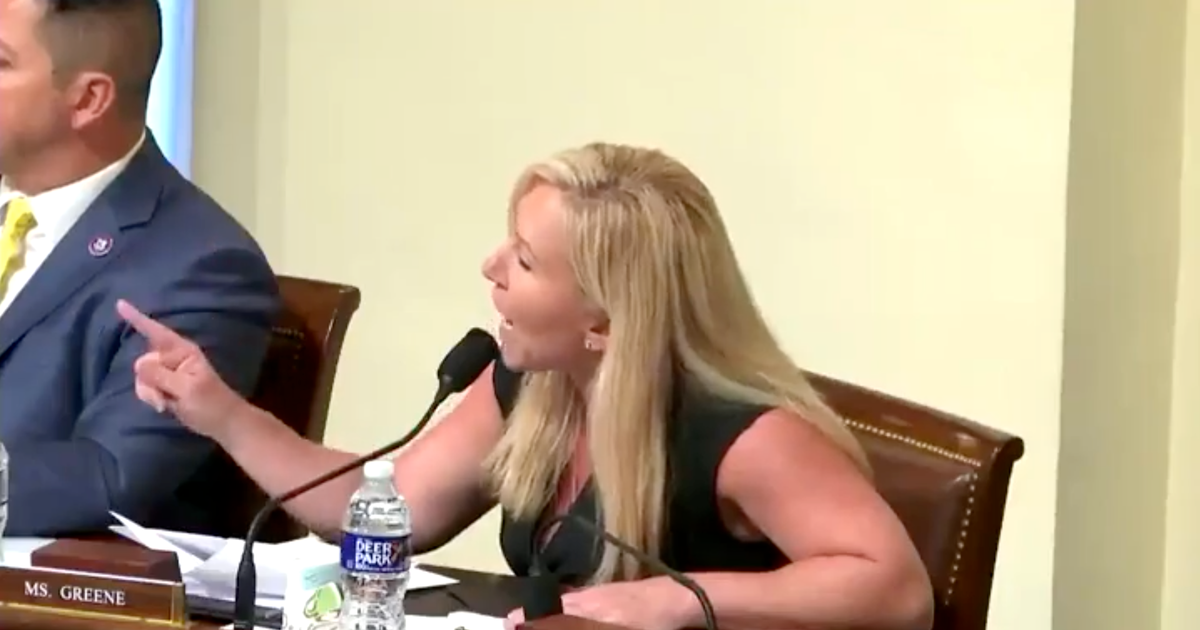 Georgia Representative Marjorie Taylor Greene is still in pain after being silenced and prevented from speaking at the House Homeland Security Committee hearing by another Republican, Tennessee Chairman Mark Green.
Mr Green ordered a number of inflammatory statements by the second-term congressman to be "removed" or officially stricken from the official hearing's transcript after she broke House Rules by calling Homeland Security Secretary Alejandro Mayorkas a "liar" while she questioned him on the Biden administration's border policy.
After a previous motion by the panel's GOP majority to silence her for accusing California Democrat Eric Swalwell of having "a sexual relationship with a Chinese spy," Ms Greene laid a number of allegations against Mr Mayorkas Allegations of his alleged responsibility for fentanyl overdoses in American youth.
After she asked him "how long" he would "continue this outrage," the former prosecutor-turned-cabinet secretary tried to defend his department's performance. He told Ms Greene he could "assure her" that the department was "not going ahead" and was "fighting" human trafficking. But before he could finish, Ms Greene intervened again and screamed at the top of her lungs.
"You are a liar. You are letting this go on (and) the numbers prove it. You cannot lie about the fact, Minister Mayorkas, while you live in denial and sit over there with this attitude that you are doing everything right… you are killing Americans with your politics," she said.
After ranking member Bennie Thompson asked to tape that statement, Mr. Green asked if Ms. Greene would retract her statement.
She refused, and Mr Green immediately ruled that she had broken the rules and ordered the words struck from the record.
A day later, she told CNN she had complained to House Speaker Kevin McCarthy about the incident and described herself as "surprised and upset" by Mr. Green's decision to actually enforce the House Rules to her detriment.
She claimed Mr McCarthy "agreed with that [her]' and implied that the Speaker of the House did not believe that the body's etiquette should have been used to keep her from speaking.
She also said she spoke to Mr Green about the matter after the hearing.
"He basically said we have two different styles so we still have disagreements about what happened yesterday but you know I'm still new to the committees so I'll make sure I follow the rules of what I think is important, but at the same time I will keep pushing," she said.
Mr. Green told CNN in a separate interview that he disagreed with Ms. Greene's claim that the Speaker of the House sided with the Georgia Republican in the dispute.
He described their actions as a clear violation of the house rules.
"I had a conversation with him that was maybe a little different," he said, adding that he and Mr. McCarthy "didn't really go into the details."
He also said Ms Greene "understands" the rules and "will abide by them going forward".