Mark Robins relishing play-off opportunity as Coventry 'rise together'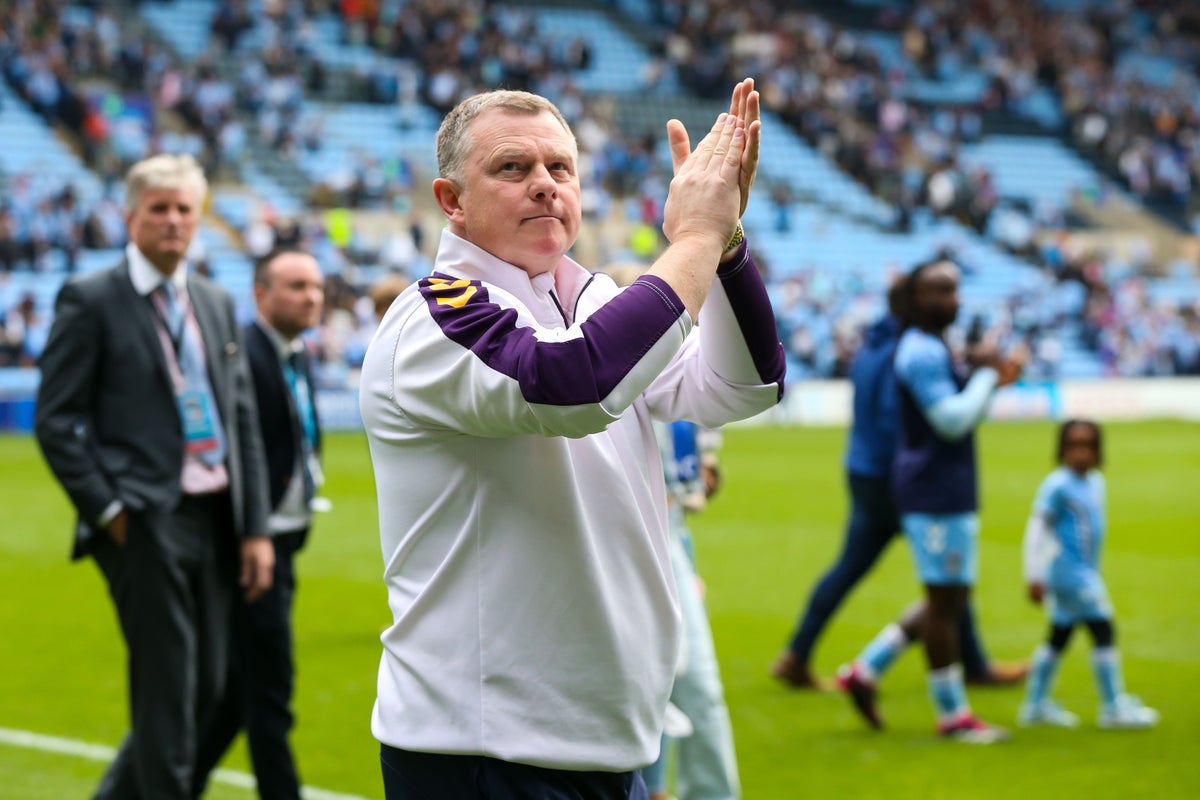 coventry Boss Mark Robins believes Sky Blues unity was vital to them premier league ambitions.
You are the host Middlesbrough in the first leg of their Championship play-off semifinals on Sunday with a goal of ending a 22-year exile from the top flight.
It is the first time Coventry have reached the Championship play-offs since being relegated in 2001 League Two six years ago.
Robins has taken them back close to the top flight – despite having to play two seasons at Birmingham between 2019 and 2021 due to a rent dispute.
Coventry also played seven of their first nine league games away from the CBS Arena this season, following the Commonwealth Games. Rugby Sevens destroyed the pitch while receiving an eviction notice in December after Mike Ashley's Frasers Group bought the site.
But Robins thinks solidarity at the club means problems are over.
"Every club has its own challenges and this one is no different," he said.
"We managed to get through it together and for five years, certainly three years, there's been a mantra about standing up together and that couldn't be truer.
"Everyone is together and the fact that Dave Boddy (CEO) has worked alongside me and above me was fundamental to what happened.
"The board gave me as much as they could. They have given me space to work and I also have incredibly talented people working with me. The players have been phenomenal and really put themselves into it.
"It's just a team effort and that's really the biggest win for me once everything has settled down and reflections can begin."
The former Manchester United and Leicester striker also tried to take the pressure off his players.
They resume hostilities with Boro drawing 1-1 at Riverside Stadium on the final day of play to finish fifth.
"It's a learning experience, we have absolutely nothing to lose and everything to gain and the experience we can gain from it is invaluable anyway," added Robins.
"We strive for a win-win situation. We have a great opportunity to learn and a great opportunity to prepare for a brilliant game on Sunday."