Mark Williams questions merit of Hossein Vafaei rant against Ronnie O'Sullivan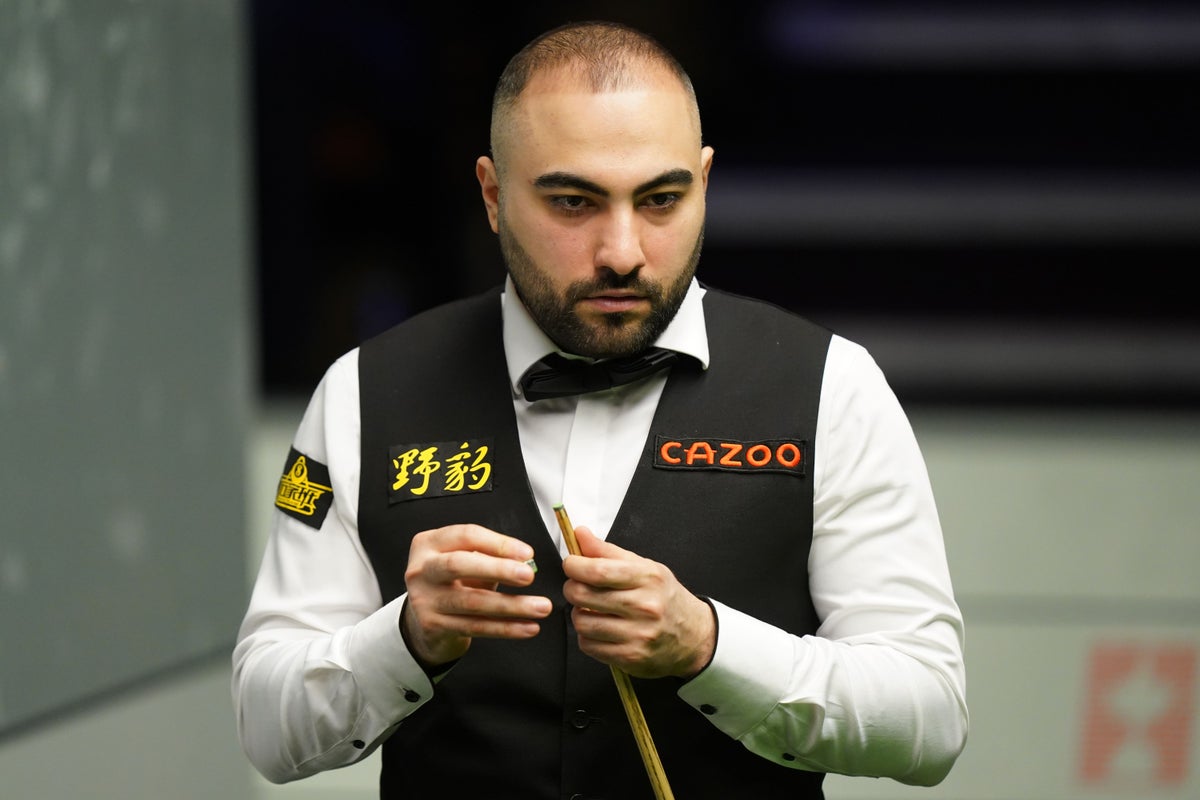 Hossein Vafaei could count the cost of his tirade against Ronnie O'Sullivan when the two begin their grudge match at the World Snooker Championships on Friday, according to three-time champion Mark Williams.
Vafaei launched a tirade against his future opponent after winning his first-round match against Ding Junhui on Sunday, accusing the 47-year-old of "disrespect" and saying O'Sullivan is "such a nice person when he's asleep".
O'Sullivan's response isn't public yet, but Williams, who starts his own second-round match against Luca Brecel on Thursday, believes the seven-time champion could decide to deliver his speech on the rag.
"Why do you want to wake up the beast?" asked Williams.
"If I were him I would probably keep my mouth shut and try to hit him instead of saying things that upset him because he just wants to hit you more. I've learned over the years that it's best to keep your mouth shut."
In stark contrast to the tense Iranian, who criticized O'Sullivan's behavior during their German Masters 2021 qualifier, Williams cuts a relaxed figure who tends to avoid controversy.
But even the Welshman admitted he briefly felt agitated when O'Sullivan started playing exhibition shots during a distant meeting between the duo he couldn't remember exactly.
"Maybe I was playing Ronnie about 20 years ago and he started clearing the colors. He kept his hand on the cloth, played four or five balls and played a couple of shots with his left hand," Williams said.
"It bothered me for about two minutes. I've probably annoyed everyone on the circuit at some point, including the officials. But I won't try Luca before playing him. I'll try to speak on the table."