Mater Dei baseball players try umpiring: A different perspective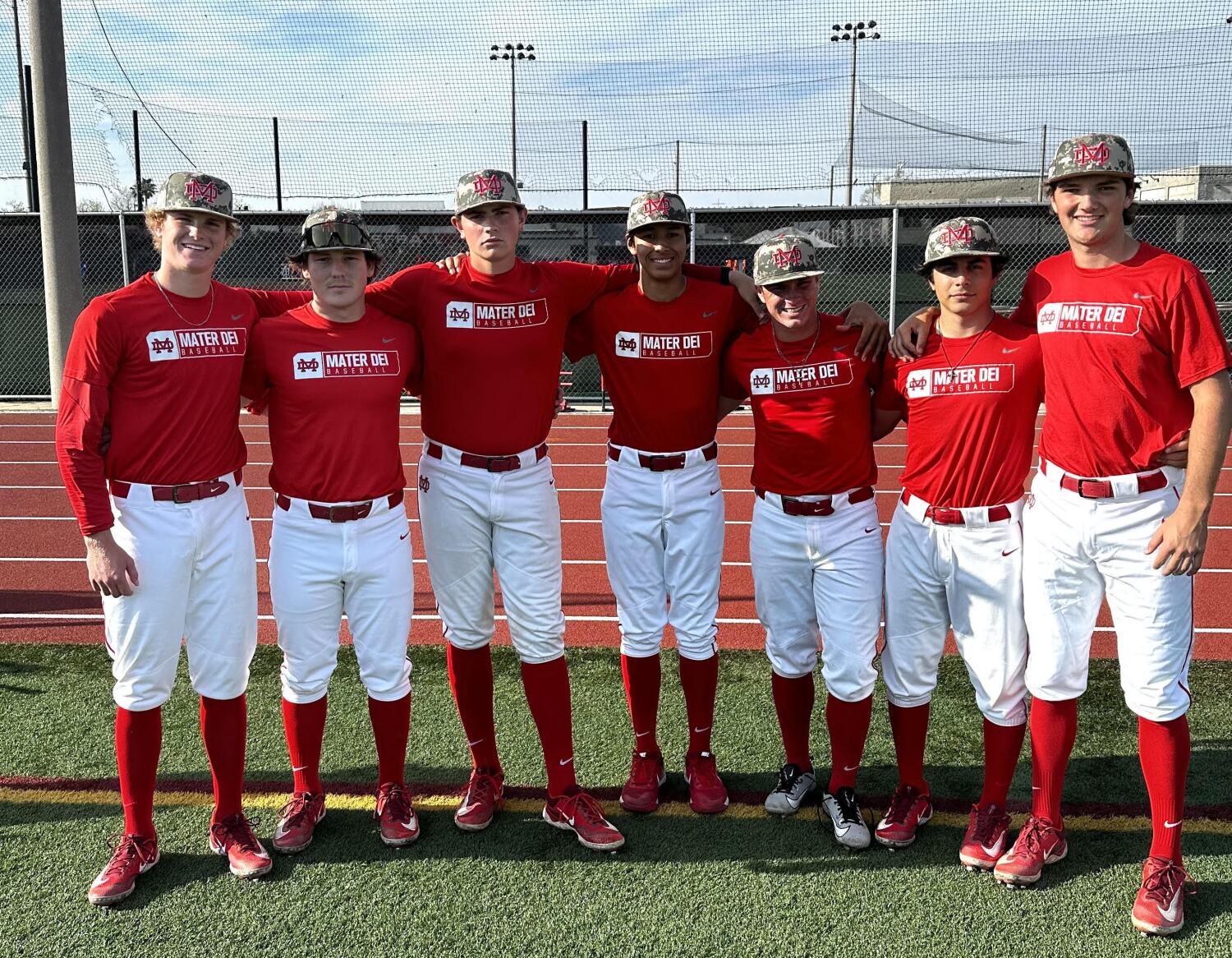 At a time when there is a shortage of referees and the men and women who do the job are sometimes treated with disrespect and ridicule, seven teenagers from Santa Ana Mater Dei High have taken the plunge to put themselves on the line and a Getting a feel for what it's like to be an adult.
They referee youth baseball games in Orange County. Some are paid as much as $80 per game, but it's not the money that motivates them to take on the role of umpire for players ages 6 to 13.
"They don't even think about it," said junior shortstop Brody Connors. "You do it because you love the game. You can see what you were like as a kid."
Ryan Iveson, a 6-foot-6 junior pitcher/outfielder, helped recruit his Mater Dei teammates to umpire after a neighbor, former USC baseball player Tanner Eriksen, tried to get the Costa Mesa Little League to help with a lack of referees.
"They know the game inside out and are better than 99% of the dads out there," said Eriksen.
But would they have the calm, steady demeanor needed to deal with adults and children who question their calls?
"You learn to ignore negative comments that they send you," Iveson said.
The biggest learning curve for Iveson is coming to a game for a reason other than being a fan or player.
"As a referee, you don't care who wins or loses," he said. "You are there to watch and observe."
Eriksen said the teenagers took on their duties with enthusiasm and professionalism.
"The whole circle of beauty was special in terms of having these kids give back and see the game from a different perspective," Eriksen said.
They are so well regarded that other leagues compete for their services on weekends, whether for league games or tournaments.
"Now I have to line up," said Eriksen.
Newsletter
Get our high school sports newsletter
Prep Rally is dedicated to the SoCal high school sports experience, bringing you results, stories and a behind-the-scenes look at what makes prep sports so popular.
You may occasionally receive promotional content from the Los Angeles Times.
Connors said when he was a youth player he used to enjoy interacting with the referees and now enjoys speaking to the players despite wearing referee gear.
"You see the game from a different perspective," said Connors.
Former Mater Dei shortstop Ethan Hedges, now at USC, was a referee last year. Eriksen brought some of the youth players to see Hedges play at USC and he waved at them in the stands, getting them excited.
So far, the challenge of making the right decision and living with the reaction, good or bad, has not deterred any of the Mater Dei Seven.
"It's fantastic," Connors said of the refereeing. "Borderline calls, either way, you know there's going to be a little backlash. It's tough, especially on the edge."
Figuring out the hitting zone for youth baseball is a plates umpire's biggest challenge, while base umpires just need to focus and rely on their eyes and instincts to make tight decisions. It's all about doing your best, knowing the rules and staying cool under pressure.
It's always a good development to have teenagers perform a performance that others have rejected because of the sometimes violent verbal treatment of viewers. Then they can tell their friends and play the role of peacemaker in their own games when others want to interrupt calls. You learn Mistakes can happen, but if the person is fully engaged and has no reason to show bias, perhaps taking the call can be tolerated.
The job is tough and challenging so bravo to the Mater Dei Seven for trying your hand at refereeing.