Matty Healy says The 1975 will be on hiatus for an "indefinite period" after the current tour ends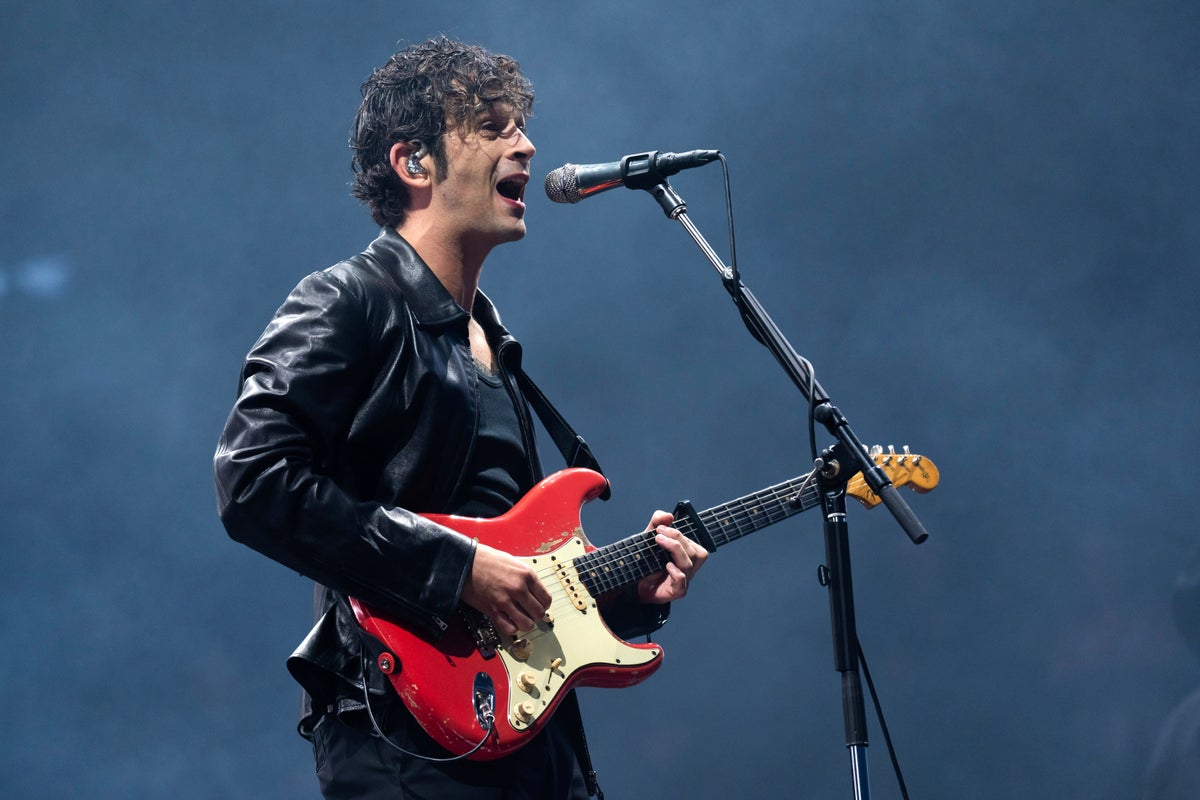 The 1975 will take an "indefinite break" after its sequel Still… at her best The tour is ending, frontman Matty Healy told concertgoers on Tuesday (September 26).
The British band's world tour, for which they were banned from Malaysia, is currently scheduled to end in Amsterdam at the end of March 2024.
The group was performing at the Golden 1 Center in Sacramento, California, on Tuesday night when Healy, 34, made the announcement toward the end of their set, sources said NME.
"It's wonderful that you're all here," he tells the crowd in footage shared on X/Twitter. "After this tour we will be taking an indefinite break from shows, so it is wonderful to have you with us tonight. Thank you."
The crowd can be heard booing in response.
The Independent has reached out to representatives of The 1975 for comment.
Last month, Healy's band were ordered to pay £2 million in damages for allegedly breaching contract terms during their controversial show in Malaysia.
The July 1975 performance at the Good Vibes Festival in Kuala Lumpur was cut short when frontman Matt Healy kissed bassist Ross MacDonald while criticizing the country's anti-LGBT+ laws, which make homosexual acts illegal.
"I don't see the point in inviting The 1975 to a country and then telling us who we can have sex with. "Unfortunately you don't get a lot of uplifting songs because I'm fucking angry," Healy told the audience.
"And that's not fair to you because you're not representative of your government. Because you are young people and I am sure many of you are gay, progressive and cool," he added.
The festival was subsequently canceled entirely by the Malaysian government due to its "unwavering stance against any party that questions, ridicules or violates Malaysian laws". The Malaysian government described the band as "extremely rude" and added that they would not be allowed to perform in the country again.
Future Sounds Asia (FSA), organizer of the festival, claimed that the band had given "a written assurance before the show" that it would comply with "all local guidelines and regulations" and that it should "acknowledge its liability and compensate FSA for any damages incurred." . ".
This was announced by a source close to the band The Independent: "Matty has long been an advocate for the LGBTQ+ community and the band wanted to advocate for their LGBTQ+ fans and the LGBTQ+ community."