Maui wildfires map : Where are the fires in Hawaii?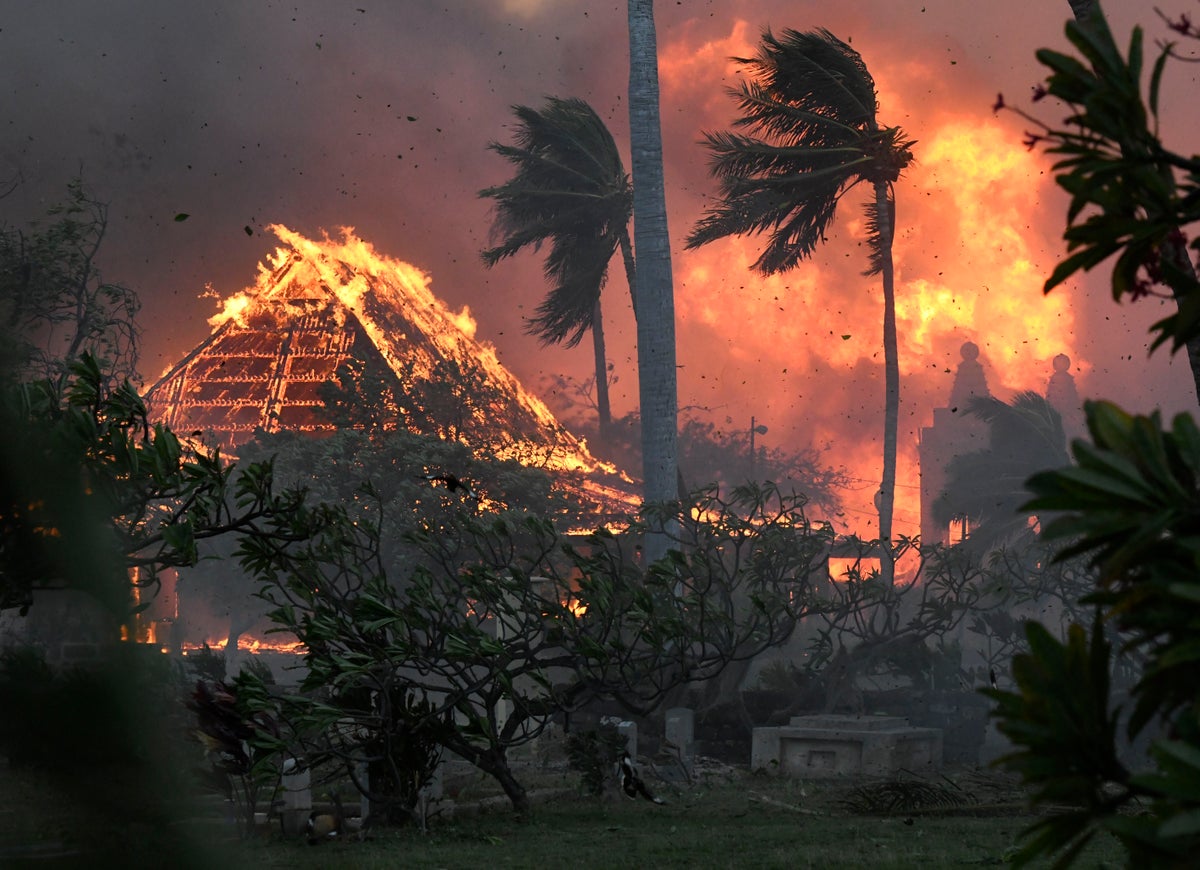 Thousands of Hawaiians tried to flee their homes as deadly wildfires swept across the island of Maui, killing at least 89 people. This is now the deadliest wildfire in the US in more than 100 years.
US Senator Brian Schatz said the historic city of Lahaina, whose origins date back to the 17th century, burned almost entirely, and the fire left smoking piles of debris where historic buildings stood.
Maui County officials said tens of thousands of people were evacuated from the island by air, leaving dozens injured in addition to the dead.
The fires were whipped by high winds from Hurricane Dora, which was passing far to the south. It is the latest in a series of disasters caused by extreme weather conditions around the world this summer. Experts say climate change is increasing the likelihood of such events.
Lahaina resident Mason Jarvi, who fled the city, said the fires have been like an "apocalypse," adding, "We just had the worst disaster I've ever seen. All of Lahaina is burned."
"This is a deeply bleak day," said Richard Bissen, Mayor of Maui. "The loss of a life is tragic. As we mourn with their families, we pray for comfort at this heartbreaking time."
Follow live updates on Maui's wildfires here
Where are there currently wildfires in Hawaii?
The map below shows the areas currently affected by the wildfires.
As the flames continued to rage across the island, adults and children were forced to jump into the sea for safety.
Video footage shows locals jumping into the sea and the flames spreading to the port. "We had to push off to escape the heat and ash. The harbor quickly filled with black smoke. We made Lanai safely," said Brantin Stevens, who directed the video.
According to reports from CNNMore than 11,000 people were flown out of Maui on Wednesday, Hawaii Department of Transportation director Ed Sniffen said at a news conference. Another 14,000 were flown out on Thursday.
What fuels the forest fires?
The raging fires could be due to high winds blowing off the coast of the islands from Hurricane Dora. On Wednesday, the storm moved west across the Pacific Ocean hundreds of miles from Hawaii.
Winds of up to 45 miles per hour and gusts of up to 60 miles per hour were blowing, according to the National Weather Service.
A weather forecaster at the Honolulu office of the weather service, Robert Bohlin, told the New York Times that while the hurricane wasn't directly responsible for the deteriorating conditions in the island nation, it did make the area's winds stronger.
The cause of the fires has not yet been clarified.
Additional reporting from agencies.