McCarthy lashes out at GOP rivals and dares them to oust him as speaker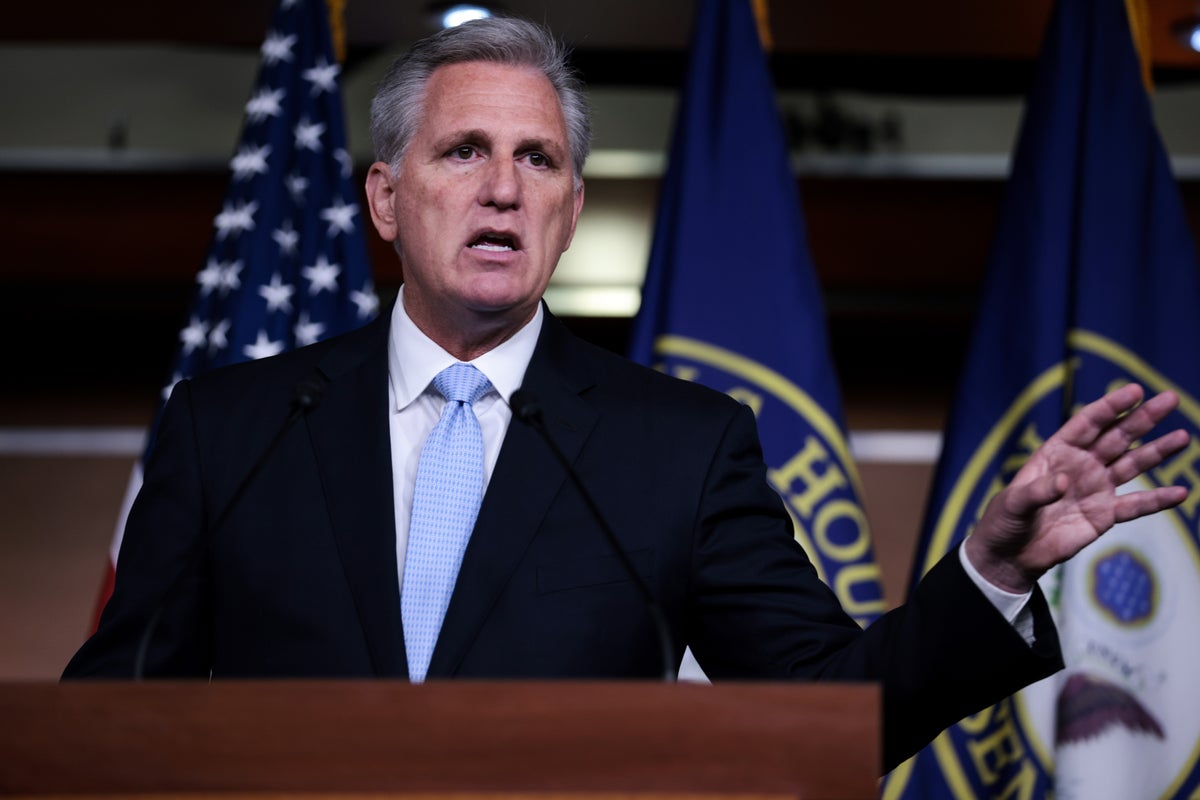 Kevin McCarthy criticized House Republicans who threatened to remove him as speaker and called on them to take action against him.
During a caucus meeting, Mr McCarthy called on the Conservatives to table a motion to vacate the leadership, which would trigger a vote of no confidence in the speaker. The hill reported.
Rep. Brian Mast (R-FL) told reporters that Mr. McCarthy launched a profane tirade against Republicans who oppose him.
"If you want to file a motion to resign, file the damn motion," Mr. McCarthy is reported to have said.
Mr. McCarthy later explained why he made the comment
"I showed frustration here because I'm frustrated," he said. "I'm frustrated with some people in the conference."
On Wednesday, House leadership withdrew a planned vote on a Defense Department budget bill.
"We had the defense ministry's draft budget yesterday and we couldn't present it," he said. "I don't have a single complaint from any member about what's wrong with this bill."
Earlier this week, Mr. McCarthy announced that the House of Representatives would launch an impeachment inquiry against President Joe Biden, despite there being little evidence that the president committed any crimes.
But Rep. Matt Gaetz (R-FL) criticized the impeachment inquiry, saying it wasn't enough.
"This is a small step after weeks of pressure from conservatives in the House to do more," he said. In a phone call with reporters, Mr. Gaetz threatened that he would file a motion to resign if Mr. McCarthy introduced a continuing resolution, a type of stopgap funding bill to keep the government open while the House negotiates budget bills.
"If Kevin McCarthy brings a permanent resolution to the table, it will be a slam dunk," he said. "Continued Resolution, Motion to Repeal."
Mr. Gaetz was one of the few Republicans to oppose Mr. McCarthy's attempt to become speaker on all 15 ballots earlier this year.
In response to Mr. McCarthy's words, Mr. Gaetz criticized the speaker.
"Instead of emotionally cursing, perhaps the speaker should just keep his word from January on balanced budgets, term limits and single-issue spending bills," he said The hill.