McLaughlin-Levrone wins 400 meters at the U.S. championships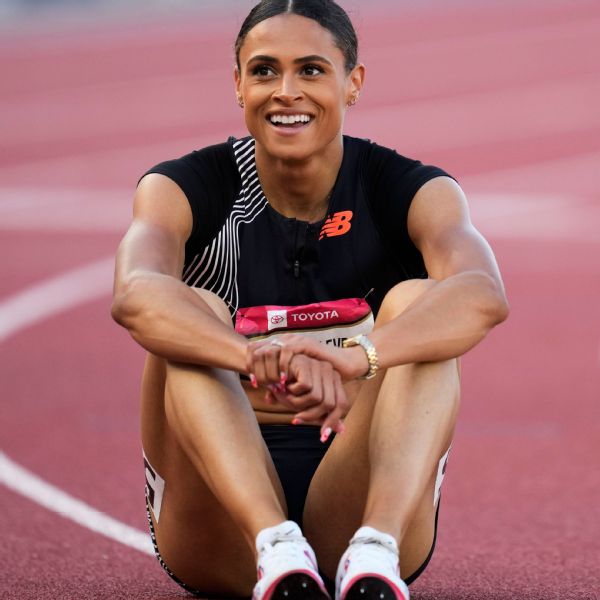 EUGENE, Ore. — Sydney McLaughlin-Levrone put on a dominant performance in her latest competition, winning the women's 400-meter dash at the US Track and Field Championships on Saturday night.
McLaughlin-Levrone, best known as a record-breaking 400m hurdler, is proving to be a quick learner as she learns the race on the fly this season. McLaughlin-Levrone made it look easy by crossing the finish line in a record time of 48.74 seconds. She almost broke the American record of 48.70 set by Sanya Richards-Ross in 2006.
Britton Wilson failed to close the gap to McLaughlin-Levrone and finished second. Talitha Diggs was third.
It's possible that McLaughlin-Levrone could compete in both the 400 meter open and the 400 hurdles at the World Championships in Budapest, Hungary next month. McLaughlin-Levrone has a bye to the 400 hurdles thanks to her record win at last summer's World Championships at the same Hayward Field track where she shone on Saturday.
You have to remember that McLaughlin-Levrone is still learning the pace in the open 400cc race. She has turned the hurdles into a science, lowering the world record four times in 13 months.
"The greats always challenge themselves," McLaughlin-Levrone said on the CNBC show. "I want to be one of them, so I'm making an effort and getting out of my comfort zone."
A day after winning the 100 meters, Sha'Carri Richardson showed no signs of slowing down by posting a blistering wind-assisted time of 21.61 seconds in the first lap of the 200-meter dash. Only four women have equaled that time or ridden faster in any wind condition.
"I'm ready — mentally, physically and emotionally," said Richardson, whose national 100cc title was stripped two years ago after testing positive for marijuana. "I'm here to stay. i'm not back I'm better."
Bryce Deadmon won the men's 400m on Saturday, while Rudy Winkler won the hammer throw, Nikki Hiltz won the women's 1,500m and Yared Nuguse the men's 1,500m. Maria Michta-Coffey and Nick Christie won 20K walk titles.
University of Florida's Robert Gregory had the best time in the first lap of the men's 200-meter dash. Noah Lyles, as the event's reigning champion, has an automatic spot for the World 200m Championship.