Medieval map reveals Oxford students once made city England's 'murder capital'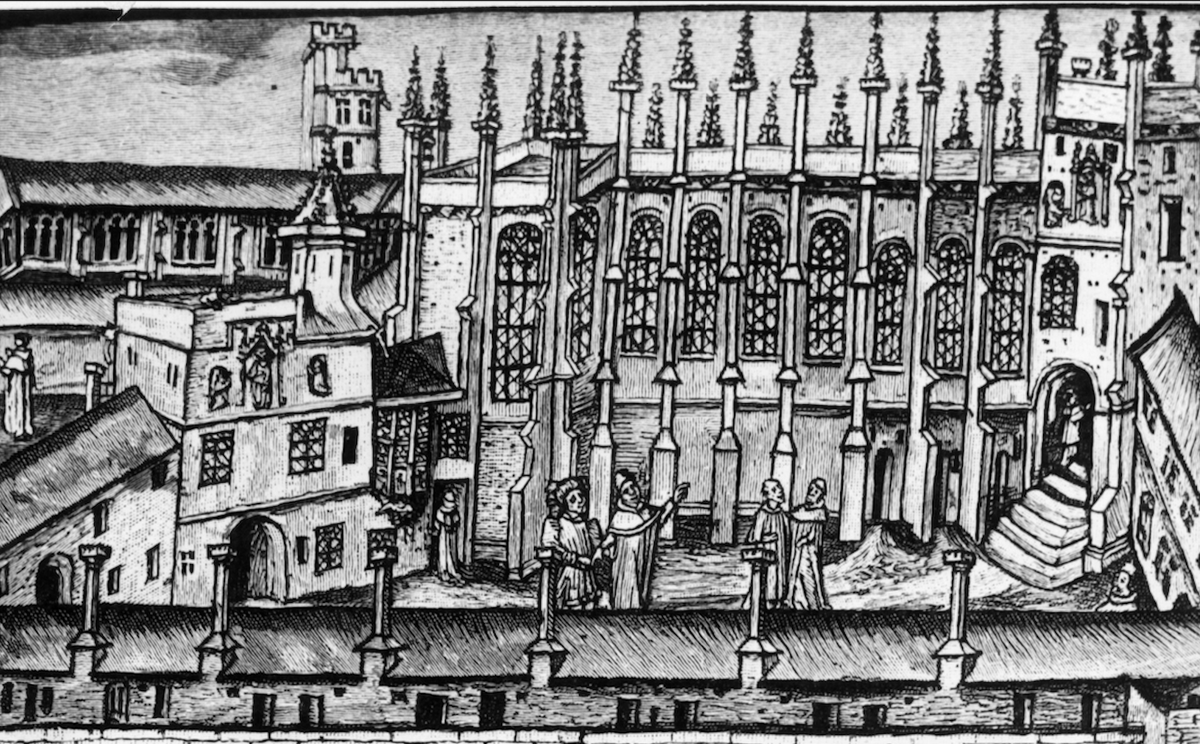 The "deadly violent" student population of medieval Oxford made the city the "murder capital" of England, a new crime map shows.
Researchers, including those from the University of Cambridgemapped the known murder cases of medieval England and added Oxford and York to his street plan of LondonMurders in the 14th century.
According to the analysis published in the digital resource, Oxford's student population was by far "the most lethally violent" of any group in all three cities Medieval murder maps.
While Oxford was one of Europe's most important educational centers in late medieval England, with a population of around 7,000 residents and "perhaps 1,500 students," the city's murder rate was around 60-75 per 100,000, according to researchers.
This was 50 times higher than in 21st century English cities.
The researchers recorded crime scenes based on translated investigations from 700-year-old coroner's inquests.
They estimated that the murder rate per capita in Oxford was four to five times higher than in late medieval London or York.
About three-quarters of the Oxford perpetrators with known backgrounds were "clerics" – students or members of the early university – as were almost 75 percent of the victims.
"Oxford students were all male and typically between the ages of fourteen and twenty-one, the peak of violence and risk-taking," said Manuel Eisner, an investigator involved in the murder map project.
"These were young men who were freed from the strict control of family, community or guild and placed in an environment full of weapons, with ample access to beer halls and sex workers," Eisner said, adding that there was one in Oxford at the time "deadly mixture" gave the conditions".
Many students, he said, also belonged to regional fraternities, which had proven to be an additional source of conflict.
The new interactive mapLaunched by the Violence Research Center in Cambridge, it allows users to compare the causes and patterns of urban violence in medieval England across three cities.
In York's case, many of the documented homicides occurred between artisans of the same trade, from stabbings among tannery workers to deadly violence between glove makers.
The data for the map comes from coroners' records, which are registers of sudden or suspicious deaths drawn up by a jury of "well-reputed" local residents.
"In late medieval England, when a suspected murder victim was discovered, the coroner was sought and the local bailiff assembled a jury to investigate," explained Dr. Eisner.
The jury's task was to clarify the crime by questioning witnesses, assessing evidence and then naming a suspect.
"We have no evidence that the jury intentionally lied, but many investigations will be based on a 'best guess' based on the information available," said Cambridge historian Stephanie Brown.
"In many cases it is likely that the jury has named the correct suspect, in other cases it may be two plus two equals five," Dr. Brown.
Using coroner's lists, which include the names, events, locations and even the value of murder weapons, the researchers created a street atlas of 354 homicides in all three cities.
Researchers said a mix of young male students and alcohol was often a "powder keg" for violence.
Victims or witnesses of that time had a "legal responsibility" to alert the community, and "most often it was women who made noise and usually reported conflicts between men to keep the peace," Dr. Brown.
Scholars suggest that the medieval sense of street justice and the ubiquity of weapons in everyday life at the time may have led to even minor infractions leading to murder.
For example, the map shows cases of fights after "careless urination" and "throwing away chairs" that ended in homicide.
"We are now familiar with situations that often lead to violence, for example when young men who belong to a group engage in sex and alcohol in their free time on weekends. Weapons were never far away and male honor had to be protected," said Dr. Eisner.