Meet Bowie: the multi-colored, multi-gender lobster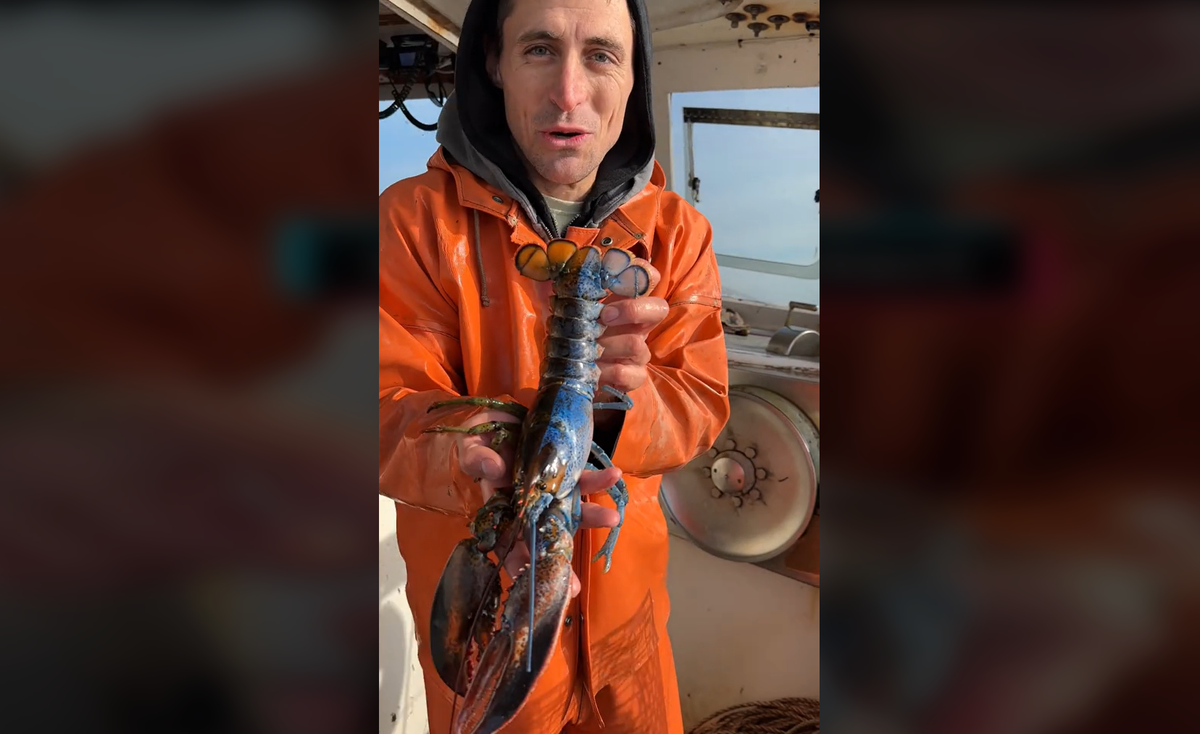 An unusual TikTok star has received millions of views for being the most unusual and coolest viral sensation people have seen in a long time.
Who is it? Well, it's a multi-gender, multi-colored lobster, of course.
Last week, Jacob Knowles, a fisherman from Maine, found the extremely rare crustacean, which is half brown, half blue, with colors perfectly distributed across its body. The lobster is also half male and half female.
Mr. Knowles, who was already a very popular Fischer content creator with over 2 million followers on TikTok, took to social media to introduce his latest discovery.
In a video that had over 6.3 million views as of Tuesday morning, Mr. Knowles explains the rarity of the lobster.
"Not only is it split 50/50 all over the back – blue and normal (brown) – but when you look from the bottom it's actually half male, half female," Mr Knowles said, explaining that the blue side is male be the brown side, the more common color, is female.
This perfectly split creature is called a gynandromorph, but the phenomenon isn't just limited to lobsters; It can also be seen in butterflies, lizards, birds and snakes, to name a few.
Being rare is no understatement; While blue lobsters are considered one in 2 million catches, split lobsters are said to be one in 50 million catches National Geographic.
Now a video of the rare lobster has gone viral on TikTok and Mr Knowles' followers have even renamed the creature Bowie – a tribute to late star David Bowie.
Similar to the lobster's split colors, the star had heterochony, meaning it had two differently sized pupils, giving the appearance of having two contrasting eye tones.
Mr Bowie's androgynous alter ego, Ziggy Stardust, has been cited by online fans as another reason for the multisexual lobster's new name.
For now, Mr. Knowles has built Bowie a large cage that hangs on a pier to preserve the rare specimen from the wild.
The fisherman explained that Bowie's chances of survival were greater in the cage, where he could feed him and keep him away from predators.
He hopes to find out whether the lobster is capable of reproducing itself using both the female and male reproductive systems. However, there is little research to suggest this would be possible.
While Mr. Knowles said he was happy to keep his new lobster friend in the cage for a few months, he has called on any aquarium or science center to give Bowie a more permanent home.