Mega Millions: Winning numbers for July 28, 2023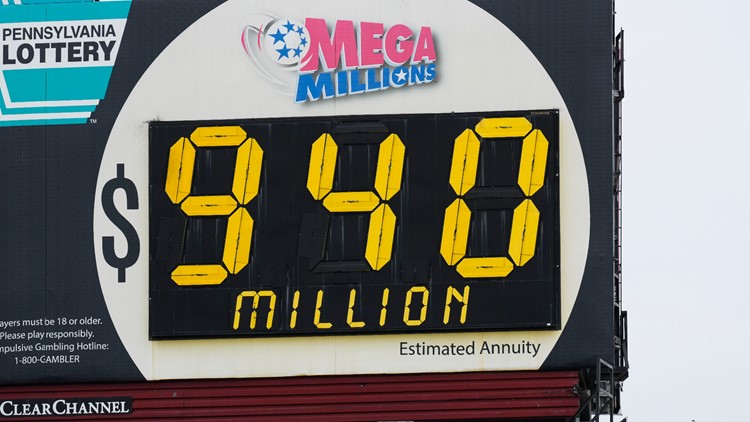 There have been 28 consecutive Mega Millions draws without a jackpot winner.
WASHINGTON — It's highly likely we'll see another multi-billion dollar jackpot in the coming days, with $940 million on Friday night. Mega Millions drawing.
The game's huge prize pool comes with a really small chance of winning — the winner surpasses odds of around 1 in 302.6 million. However, that doesn't stop players and those small odds are what make up the huge jackpots as the prize rolls over each time.
The prize is currently the eighth-largest US lottery and the fifth-largest in Mega Millions history. July was an eventful month for lottery prizes after a ticket sold in downtown Los Angeles hit the $1.08 billion Powerball jackpot.
Mega Millions has not had a major winner since April 18, when a 71-year-old man from New York won the state's largest-ever Mega Millions jackpot. Johnnie Taylor of Howard Beach in Queens, New York, won $476 million but chose the cash option — a sum worth more than $157 million after taxes.
Since mid-April, there have been 28 spins without a grand prize winner.
Winners almost always have a cash option, but instead, they have the option to receive the full amount in recurring payments over 29 years. The cash option for Tuesday's drawing is $422 million.
Mega Millions winning numbers July 28, 2023:
The winning numbers are: 5-10-28-52-63, Mega Ball: 18 and Megaplier: 5.
When is the Mega Millions lottery?
Mega Millions draws take place on Tuesdays and Fridays at 11 p.m. Eastern Time.
What is the biggest lottery jackpot ever?
$2.04 billion, Powerball, November 8, 2022 (one ticket, from California)
$1.586 billion, Powerball, January 13, 2016 (three tickets, from California, Florida, Tennessee)
$1.537 billion, Mega Millions, October 23, 2018 (one ticket, from South Carolina)
$1.35 billion, Mega Millions, January 13, 2023 (one ticket, from Maine)
$1.337 billion, Mega Millions, July 29, 2022 (one ticket, from Illinois)
$1.08 billion, Powerball, July 19, 2023 (one ticket, from California)
$1.05 billion, Mega Millions, January 22, 2021 (one ticket, from Michigan)
$940 million, Mega Millions (estimate), July 28, 2023
$768.4 million, Powerball, March 27, 2019 (one ticket, from Wisconsin)
$758.7 million, Powerball, August 23, 2017 (one ticket, from Massachusetts)
The Associated Press contributed to this report.