Melton Mowbray crash: Pilot killed as two gliders smash into each other in mid-air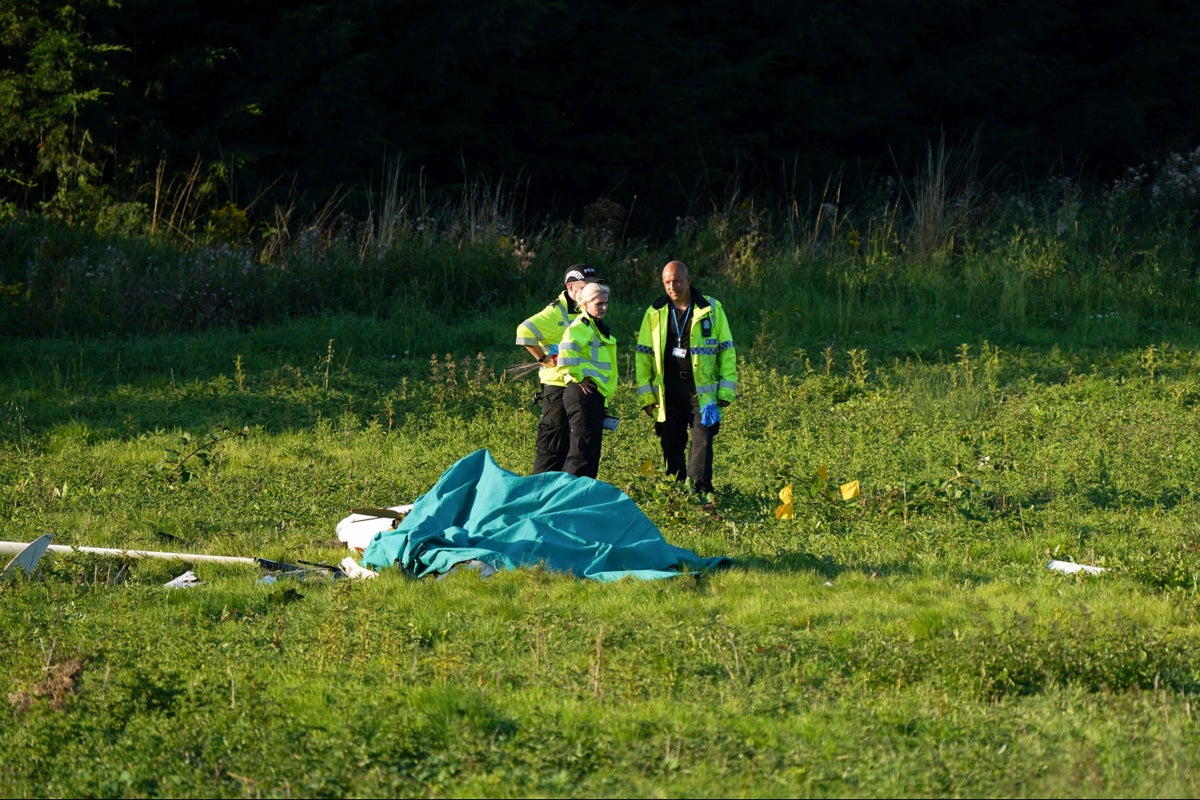 A glider pilot has died in a mid-air collision in Leicestershire.
Leicestershire Police said they were called on Thursday after reports of a glider crashing after colliding with a second glider in mid-air.
A glider was found in a field in Alderman Way, Melton Mowbray and the pilot was pronounced dead at the scene.
The second glider landed safely nearby, the pilot suffered minor injuries.
The Air Accidents Investigation Branch (AAIB) has been notified and will lead the investigation.
The AAIB declined to comment, but a spokesman said the wreckage has been recovered and investigations are ongoing.
A spokesman for Leicestershire Fire and Rescue Service said: "At 15:05 we received a call from Leicestershire Police about a microlight or glider that had crashed in a field in Melton Mowbray.
"We sent a device from Melton Mowbray Station and Birstall Station."
Leicestershire Police have urged anyone with information or footage of the incident to contact police on number 101, citing incident 422 of August 17.
More to come on this breaking news…