Memphis Police disband SCORPION unit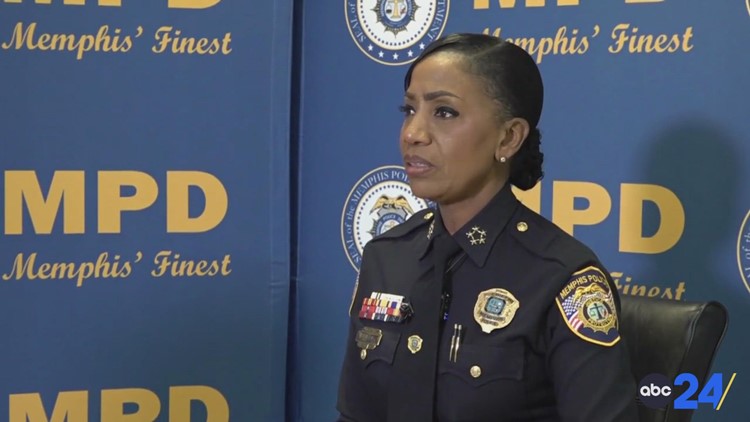 Memphis Police announced the deactivation on Saturday, saying officers assigned to the unit agreed to the move.
MEMPHIS, Tenn. – Memphis police announced Saturday that they will permanently disband the SCORPION unit, to which the five MPD officers charged with the death of Tire Nichols have been assigned.
The MPD said Sheriff CJ Davis met with officers assigned to the SCORPION unit and they agreed "totally" to disbanding the unit, adding that more needs to be done to help mend it. community.
Nichols died three days after a January 7 encounter with officers from the SCORPION unit.
Five officers have been charged with second-degree murder, aggravated kidnapping, aggravated assault, official misconduct, and official oppression in his death.
Here is the full statement from Memphis Police:
Protesters, city officials and Tire Nichols' family have called for the unit to be disbanded permanently.
Memphis Mayor Jim Strickland confirmed Friday that the device was "inactivated" during the MPD's independent investigation.
Attorneys Ben Crump and Antonio Romanucci, representing the Tire Nichols family and leading the request to dissolve the unit, responded to the announcement:
"The Nichols family and their legal team feel that the decision to permanently dissolve this unit is appropriate and proportionate to the tragic death of Tire Nichols, and a right and just decision for everyone. citizens of Memphis.
We hope that other cities will take similar action with their saturated police units in the near future to begin to build greater trust in their communities.
We must keep in mind that this is only the next step on our journey to justice and accountability, as it is clear that this misconduct is not limited to these specialized units. It expands much further.
https://www.king5.com/article/news/crime/memphis-police-disbands-scorpion-unit-tyre-nichols-death/522-27bd2455-80d5-4ca5-9829-c8a2cc3e9a3c Memphis Police disband SCORPION unit