Mexico soccer federation condemns stabbing at Gold Cup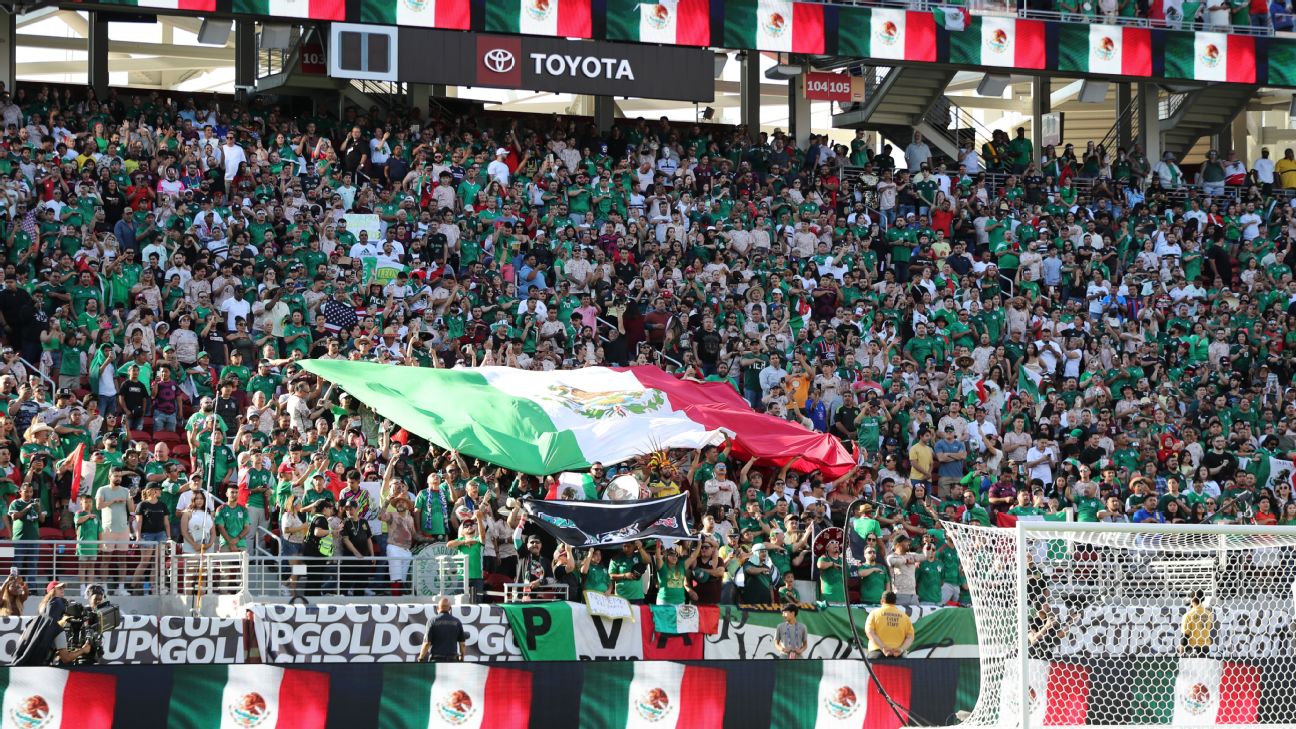 The Mexican Football Federation released a statement on Tuesday condemning the violence among fans after a Mexican fan stabbed another during a Sunday game.
The violence took place at a stadium in Santa Clara, California, where Mexico's national team lost 1-0 to Qatar.
A video of the attack showed several Mexico fans tussling in the stands. Another fan, also wearing a Mexico jersey, approached with a knife and stabbed one of the men involved in the altercation.
The wound appeared to be near the man's neck or torso and could be seen spurting blood.
The association released a statement "strongly condemning these acts of violence" and offered to work with local authorities to prevent such events from happening again.
Both Qatar and Mexico advanced to the quarterfinals of the Concacaf Gold Cup. The United States, who beat Mexico in the Nations League semi-finals in June, are in the quarters, as are Group A runners-up Jamaica.