Miami Marlins hire Skip Schumaker as new manager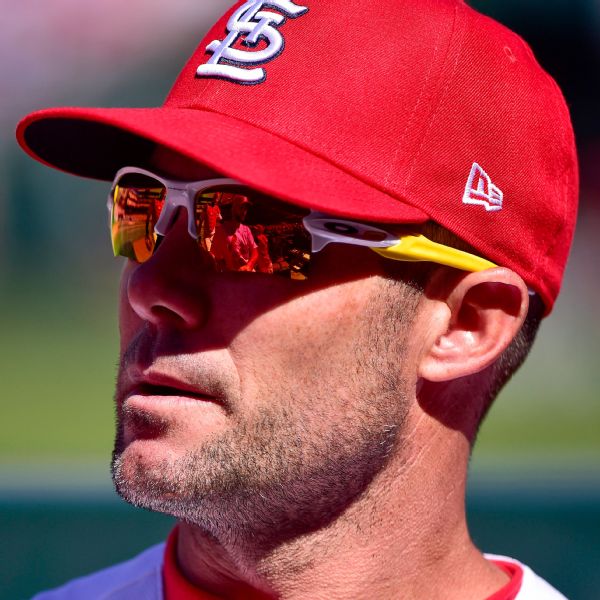 The Miami Marlins have hired Skip Schumaker as the team's new manager, the team announced on Tuesday.
Schumaker, who became a first-time manager, played 11 seasons in the majors, the first eight being with the St. Louis Cardinals. He was part of two Cardinals teams that won the World Series in 2006 and 2011.
"As we continue to grow as an organization, we felt it was important to find an individual who was part of a winning culture," Marlins general manager Kim Ng said in a statement Tuesday. "As a member of two championship teams, coupled with his reputation for tenacity and pushing to the max, Skip will set an excellent example for our players. His management style, teaching skills and attention to detail made him the clear choice to be the club's new manager."
Schumaker spent this season as the Cardinals' bench coach after four seasons as an assistant with the San Diego Padres.
"I'm very excited and grateful for that [owner Bruce Sherman]Kim and the Marlins organization have given me the opportunity to lead a very talented team," Schumaker said in a statement. "Delivering a successful, sustainable crop with the exception of entering the postseason is the next step for this organization and South Florida – and I can't wait to get started."
Schumaker replaces Don Mattingly, whose contract was not renewed at the end of the season. Mattingly was Miami's manager for seven seasons and exited the franchise as the all-time winning leader.
https://www.espn.com/mlb/story/_/id/34877303/source-miami-marlins-hire-skip-schumaker-new-manager Miami Marlins hire Skip Schumaker as new manager