Michael Jackson sexual abuse lawsuits revived by appeals court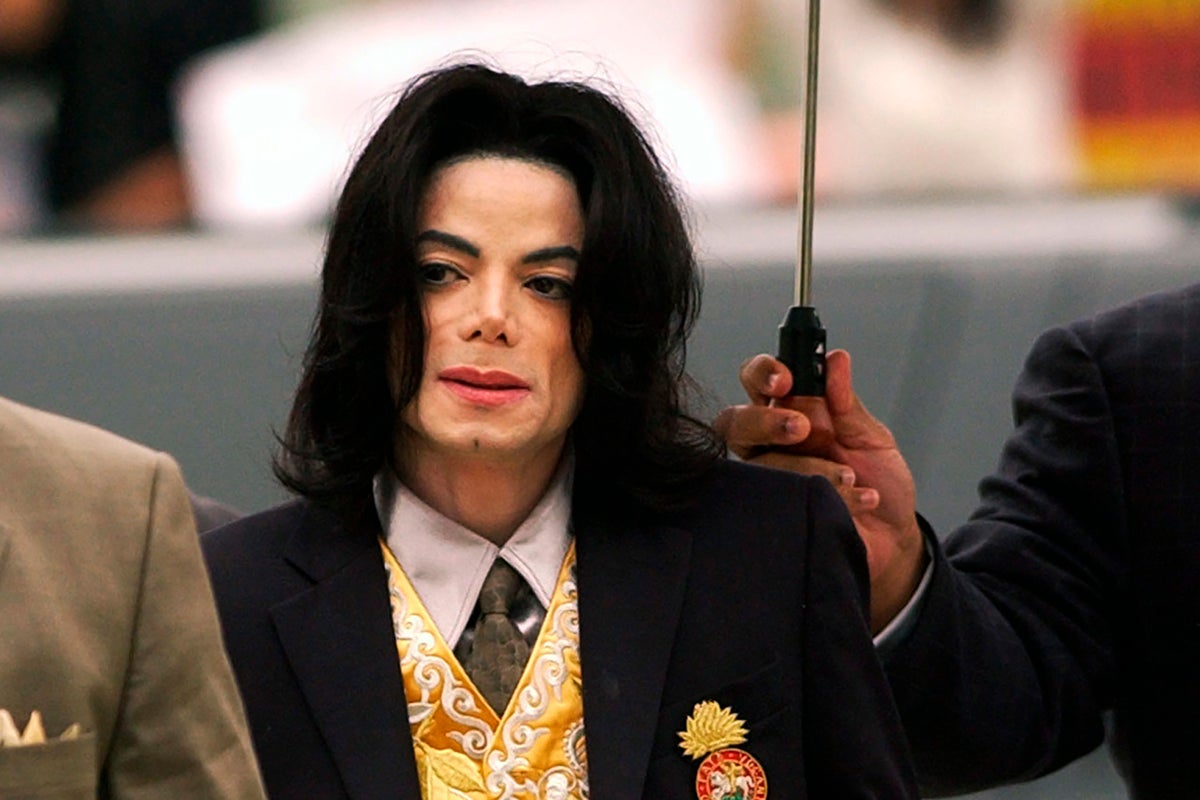 A California appeals court on Friday reinstated the lawsuits of two men alleging that Michael Jackson sexually abused them for years when they were boys.
A three-judge panel of California's 2nd Circuit Court of Appeals concluded that Wade Robson and James Safechuck's lawsuits should not have been dismissed in a lower court and that the men could reasonably claim that the two named companies in the Jackson's possessions The defendants in the cases had a responsibility to protect them. A new California law that temporarily expanded the scope of sex abuse cases allowed the appeals court to restore them.
It's the second time the lawsuits — filed by Robson in 2013 and Safechuck the following year — have been brought back after being dismissed. The two men are better known for telling their stories in the 2019 HBO documentary Leaving Neverland.
A judge, who dismissed the lawsuits in 2021, found that the companies MJJ Productions Inc. and MJJ Ventures Inc. could not be expected to operate like Boy Scouts or a church where a child they minister to is their protection could expect. Jackson, who died in 2009, was the sole owner and sole shareholder of the companies.
The higher court judges disagreed, writing that "a business which facilitates the sexual abuse of children by one of its employees is not relieved of a positive duty to protect those children simply because it is solely owned by the perpetrator of the crime." abuse."
They added: "It would be perverse not to create an obligation based on the fact that the defendant company has only one shareholder." And so we are reversing the judgments made for the corporations."
In July, Jackson probate attorney Jonathan Steinsapir said the men's allegations were unproven and untrue. Apart from that, however, it makes no sense for employees to be legally obliged to stop their boss's behavior.
"It would require low-level employees to confront their manager and call them pedophiles," Steinsapir said.
Holly Boyer, an attorney for Robson and Safechuck, countered that the boys "were left alone in the lion's den by the defendant's employees." A positive duty to protect and warn is correct."
Steinsapir said the evidence gathered in the cases that did not make it to court showed that the parents did not expect Jackson's employees to act as observers. He said a statement from Robson's mother shows she didn't even know the companies existed when she first introduced her seven-year-old son to the pop star's presence.
"They didn't hope that Michael Jackson's companies would get protection from Michael Jackson," Steinsapir said.
Robson, now a 40-year-old choreographer, met Jackson when he was five years old. He then appeared in three Jackson music videos.
His lawsuit alleged that Jackson abused him for seven years.
Safechuck, now 45, said inside his suit that he was 9 when he met Jackson while filming a Pepsi commercial. He said Jackson called him many times and showered him with gifts before proceeding to sexually abuse him.
The Associated Press typically does not name people who say they have been victims of sexual abuse. But Robson and Safechuck have come forward and consented to the use of their identities.
The men's lawsuits had already recovered after a 2017 dismissal when Young dismissed them for exceeding the statute of limitations. Jackson's personal estate – the fortune he left after his death – was dismissed as a defendant in 2015.
Jackson's estate administration has categorically and repeatedly denied that Jackson abused any of the boys, emphasizing that at Jackson's 2005 criminal trial, in which Jackson was acquitted, Robson testified that he was not abused, and Safechuck said the same to the authorities.
The cases of the men were combined for oral hearing and can also be negotiated together.