Michael O'Neill to put faith in youth as injuries pile up for Northern Ireland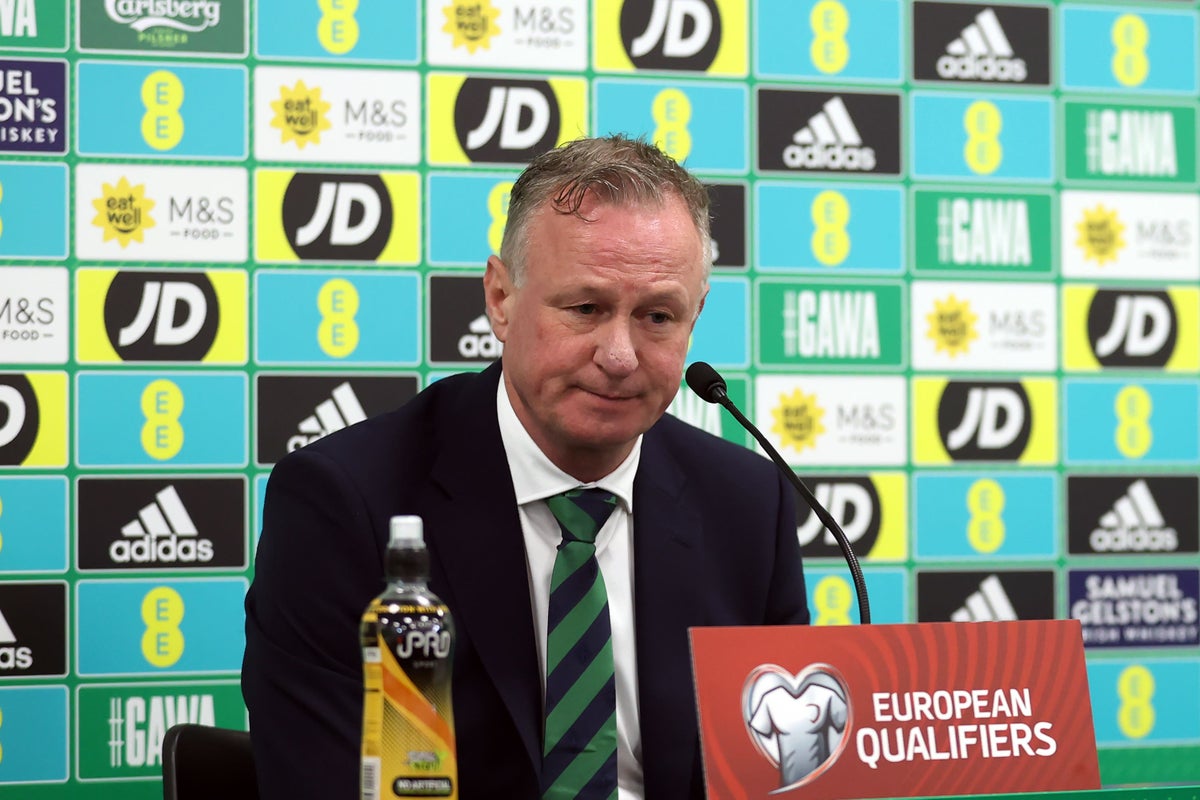 Northern Ireland manager Michael O'Neill will return to youngsters in next month's Euro 2024 qualifiers as injuries continue to limit his options.
O'Neill has yet to announce a date for naming his squad for the qualifiers in Denmark and at home in Kazakhstan in mid-June, but he has already sidelined seven older players with long-term injuries.
Steven Davis, Stuart Dallas, Corry Evans, Liam Boyce, Josh Magennis, Conor Washington and Shane Ferguson will not feature in the games, meaning O'Neill has been keeping an eye out for possible call-ups while in charge of an under-21 training session Camp in Belfast this week.
O'Neill will be holding two training camps in England between now and the qualifiers and will try to keep players whose season is over in the meantime fit and some of the Under-21 players will be involved.
"This is really important to us," O'Neill said. "We will be using some of these players over the next few weeks and that will give them some visibility in the senior squad.
"We know Steven and Stuart are still injured, Corry and Liam Boyce are still not back in the first team, Josh Magennis is out, Conor Washington is out and Shane Ferguson has had groin surgery, so that's seven players who miss."
"It will challenge us. We had younger players in the squad in March and we will have younger players again next month."
Dallas have been sidelined all season after suffering a double broken leg, meaning the versatile player couldn't help Leeds in their fight against relegation.
With Jonny Evans' Leicester also at risk ahead of Sunday's final day of the top flight, Northern Ireland could potentially be without a Premier League regular next season.
However, O'Neill said it wouldn't necessarily have a huge impact on the national team.
"I realize that if the Premier League continues to develop in the direction it is going, it will always have a limited number of players in the Premier League," he said.
"When I started the job in 2012, probably most of our players were playing there, maybe six or seven at the time, but it was also a time when the international team wasn't doing too well.
"The most important thing is that the players play regularly. Going forward we will be made up of mostly Championship and League One players, hopefully some Premier League players as well, we just have to accept that.
"It's very difficult for some of the younger guys at Premier League clubs to find the path to entry. There is no patience in the Premier League, managers cannot afford it. You can lose your job – and you see how much change there is in the Premier League and Championship this season.
"I would like to go to Premier League games every week but I don't. I go to Championship, League One, League Two, Scottish Premiership and U21 games in England. I will watch Isaac Price and Shea Charles play U21 games.
"Here we are with the resources we have."