Microsoft exec Jared Bridegan was shot dead in a chilling ambush. Did his ex wife arrange it?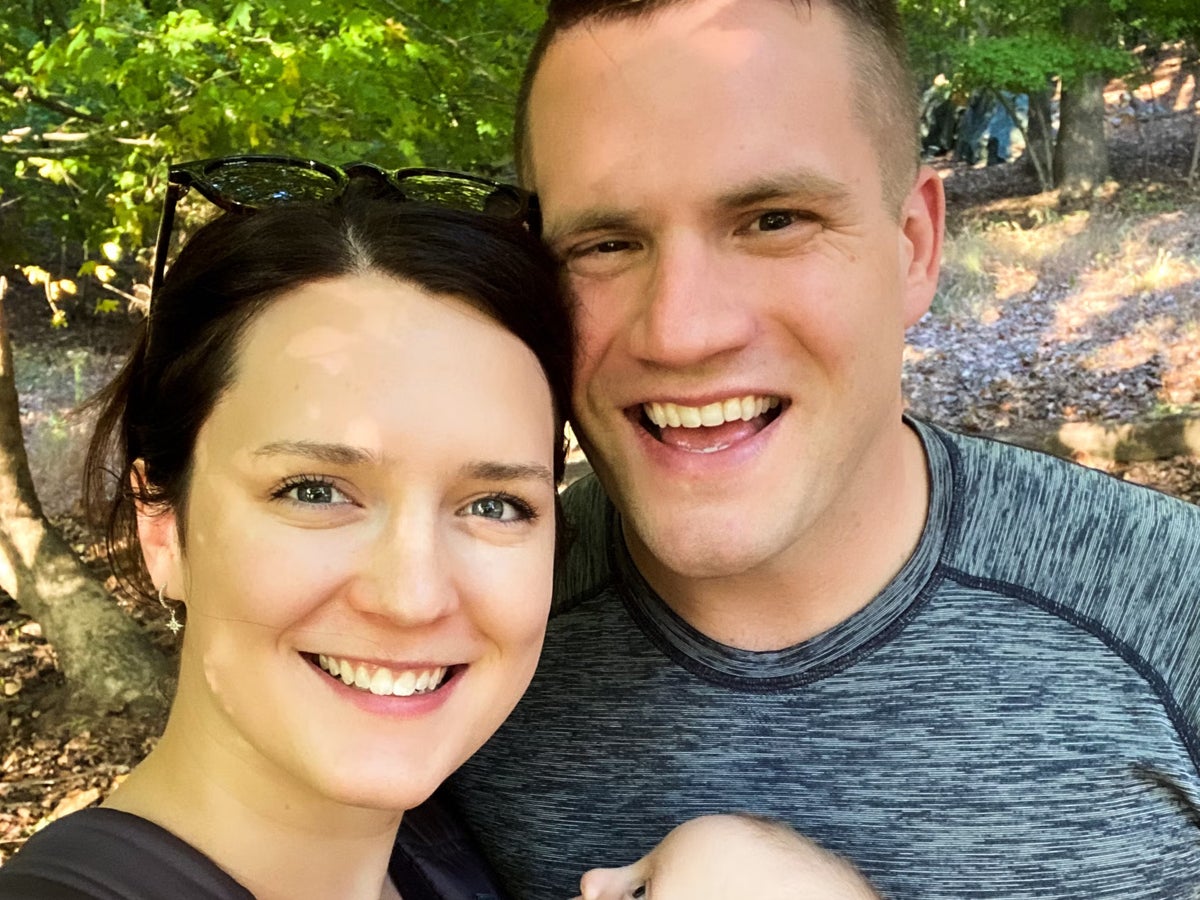 The murder was as brazen as it was horrifying, a father of four shot dead in broad daylight in front of his toddler – but revelations in the 18 months since Jared Bridegan's killing have added only new layers of ghastliness to the already vicious crime.
One man was arrested in January in connection with the Florida man's death, prosecutors alleging that he'd pulled the trigger but likely hadn't acted alone. Two months later, a second suspect was arrested: This time the new husband of Mr Bridegan's first wife, the mother of two of the 33-year-old victim's children. And now that woman, Shanna Gardner-Fernandez, has been arrested herself, indicted on a charge of first-degree murder and accused of conspiring to have her former spouse killed after a messy divorce and custody battle.
It's a case replete with allegations of abuse and deception playing out against the backdrop of what had seemed, for a time, like an idyllic life. Mr Bridegan worked as a Microsoft corporate executive, while Ms Gardner-Fernandez hailed from a prominent Utah family; both had remarried and were raising their families in the Florida sunshine.
Then Mr Bridegan got out of his car on a Jacksonville road on 16 February 2022 after stopping because a tire was blocking the street. He was shot multiple times at close range in what authorities deemed a targeted attack, leaving four children fatherless and the community reeling – a shock reverberating further now that prosecutors allege his ex-wife was at the centre of a murderous conspiracy.
Here's everything we know about the Bridegan saga.
Kirsten Bridegan appeals for information about the murder of her husband Jared
Who was Jared Bridegan?
Mr Bridegan, 33, was born in Missouri but moved to Florida with his family at a young age, going on to study digital media and building a career in UX design, according to his obituary. He met Shanna Gardner while she was visiting Florida; she grew up in a wealthy Mormon family from Utah that founded Stampin' Up!, a multi-million dollar paper craft company.
They married in 2010 and initially lived in Utah but later moved to Connecticut and then to Florida after welcoming twins, a boy and a girl, as their son had a heart condition requiring he live at sea level, according to The Florida Times-Union.
The couple's relationship fell apart in 2014 and 2015, according to Fox News Digital, citing court documents from their divorce filings. Ms Gardner-Fernandez filed for divorce on 23 February, 2015, according to court records. The couple remained in near constant litigation over the divorce and their children's custody until his death in 2022.
The court file for the couple's divorce contains approximately 300 entries, according to The Florida Times-Union.
Ms Gardner-Fernandez told the paper that her ex-husband allegedly engaged in "disturbing and abusive behaviour" such as "regularly interrogating" and recording her children after "actively coaching" them on what to say. She claimed he threatened to use the recordings against her.
He claimed that his ex-wife treated him "in a disparaging manner in front of the children," and installed surveillance devices in his car and the children's bedrooms.
She declined to comment on the claims, telling the paper "I don't see any good in airing our dirty laundry."
Alleged Affair
A man claiming to be a fitness trainer who was hired by Mr Bridegan to train Ms Gardner-Fernandez as a Christmas gift told Fox News Digital that he had an affair with the mother of two.
He told the outlet on the condition of anonymity that their professional relationship turned intimate a few months into their training sessions. He claims the couple had been strained at the time and living at opposite sides of their house.
The trainer said that both Mr Bridegan and Ms Gardner-Fernandez were members of the Mormon faith, but that the latter had drifted from the religion while Mr Bridegan was still devout.
He claimed that Mr Bridegan discovered sexual text messages between his then-wife and the trainer on her phone, which caused a significant rift in the couple's relationship.
Friends of Mr Bridegan speaking to Fox News Digital reportedly said the father was willing to forgive the alleged infidelity for the sake of their children, but claim that Ms Gardner-Fernandez wanted out of the marriage.
Ms Gardner-Fernandez has publicly denied those allegations, according to The Florida Times-Union.
However, the day after the couple's divorce, she reportedly listed the trainer as her emergency contact when she visited a local tattoo parlour to receive a piercing, according to Fox News Digital, which reviewed the waiver she signed.
A worker at the tattoo shop claims Ms Gardner-Fernandez said she just wanted Mr Bridegan to "shut up" and reportedly asked the staff if they knew "anyone who could shut him up."
She acknowledged these comments to The Florida Times-Union, saying they were the result of her being in the midst of a messy divorce, and not a threat toward her ex-husband.
A staffer at the elementary school the couple's twins attended told Fox News Digital that Ms Gardner-Fernandez expressed "disdain" while discussing her ex-husband.
The Shooting
On 16 February 2022, around 8pm, Mr Bridegan was in the Sanctuary neighbourhood in south Jacksonville Beach, where he had just dropped his twin 10-year-old daughters off at his ex-wife's house after taking them to dinner.
A third daughter, a two-year-old he had with his second wife, was still in his car when Mr Bridegan encountered a tire blocking the one-way road he was travelling on.
He was still approximately two miles away from his ex-wife's house when he encountered the roadblock. Mr Bridegan stepped out of his vehicle to move the tire, and when he did, he was shot numerous times from close range.
Jacksonville Beach Police Sargent Tonya Tator said officers believed the tire was planted at the site to stop Mr Bridegan's vehicle.
"When officers got on the scene, they found the vehicle with the flashers on, and there was a tire up in front of his vehicle in the roadway," she told PEOPLE. "From there we are just trying to put the pieces together. There were no problems with his vehicle."
She said the detective in charge of the investigation believed the shooting was likely targeted.
Security footage captured an image of a blue Ford F-150 made between 2004 and 2008 leaving the area around the time of the shooting, police said. Law enforcement asked for the public's assistance in identifying and locating the vehicle.
The Investigation
Mr Bridegan's widow, Kirsten Bridegan, told The Independent in the months after his death that her husband of four years was "such a good man, a good father, great spouse and a loyal friend. He would lend a tool to anybody who needed it, go to their house and help them. It's just shocking that anyone would target him and to do it in such an evil and cowardly way, especially with my daughter in the car."
In April 2022, she said she was "praying that they can recover DNA or fingerprints from the evidence that they've sent for processing because that will let us know who is behind this and who killed him.
"It's so frustrating that it takes time but this isn't a TV show, it's real life. I pray and hope that when that comes in that will give us someone or something to go after."
Ms Bridegan did not want to comment at the time on her husband's relationship with his ex-wife but said he'd found it challenging raising his eldest children between two homes.
"Being a father of children that are split between two homes is difficult, and that was something was difficult for him."
While she said the grief of losing her husband was unbearable at times, Ms Bridegan said she was focused on caring for her daughters and bringing her husband's killers to justice.
"It's hard allowing myself to feel those emotions and deal with them head on," she told The Independent. "Sometimes I feel like I have to push those aside and be here for my daughters. I've just been trying to focus on my girls and get answers.
"Someone out there knows something, someone out there knows who did this. Whether it's for the reward money, or because you're a decent person and have a shred of humanity, please come forward. Please keep sharing, keep looking."
Arrests
In January, authorities arrested Henry Teton, 61, a longtime felon, and charged him with conspiracy to commit murder, second-degree murder with a weapon, accessory after the fact to a capital felony and child abuse.
Melissa Nelson, the State Attorney for the Fourth Judicial District, told reporters that were other suspects being investigation and authorities "know that Henry Tenon did not act alone."
Authorities did not detail the exact role they believe Mr Tenon played in Mr Bridegan's death but revealed a connection between Mr Tenon and Ms Gardner-Fernandez. They said Mr Tenon was living at a home in Jacksonville that was owned by Mario Fernandez, Ms Gardner-Fernandez's husband at the time of the murder.
Mr Fernandez reportedly purchased the rental property in 2017 and solid it in October 2022, according to investigators. Mr Tenon appears to have rented directly from Mr Fernandez.
The landlord himself was arrested on16 March on charges of first-degree murder, conspiracy to commit murder, solicitation to commit a capital felony and child abuse. Prosecutors are seeking the death penalty against him l– alleging he committed the crime for "pecuniary gain" and in a "cold calculated and premeditated manner without any pretense of moral or legal justification."
The decision to pursue the death penalty in the case came just days after Florida Governor Ron DeSantis signed a new law requiring that only eight out 12 jurors need to agree on the death sentence. It replaces a law which needed a unanimous vote for the death penalty.
Prosecutors announced earlier this year that Tenon had pleaded guilty and would testify against co-defendants; he will serve at least 15 years in prison, according to the plea agreement.
Then, this week, Ms Gardner-Fernandez was also arrested in connection with her ex-husband's death – across the country in Washington State.
The ex-wife suspect
After her divorce from Mr Bridegan and her marriage to Mario Fernandez, Ms Gardner-Fernandez reportedly moved her family to southeastern Washington state – without her new spouse, according to Fox News Digital.
Kirsten Bridegan, before Ms Gardner-Fernandez's arrest, had told the outlet she was "shocked" to learn Ms Gardner-Fernandez moved away, claiming her step-children are now "isolated" from her and their half-siblings.
"First, the twins lost their dad, then they were completely cut off from their own sisters, and now they're being taken away from their school, friends, their sports teams," she said. "They are so isolated, and that's what concerns me."
The twins didn't attend their father's funeral service – ut in a post to her custom bakery's Instagram account, Mr Bridegan's ex-wife Shanna said she had held a private memorial with family and friends to "show support for my littles".
"It was a very emotional day, but also a day for smiles, laughter and love," she wrote.
Mr Bridegan's widow told Fox she has tried to make contact with Ms Gardner-Fernandez, but said she has been met with silence.
"It's been an added loss," she said. "On top of losing Jared, my children have lost their siblings. I've lost my step-kids. I have tried for months and months to make contact and have gotten nowhere."
Ms Gardner-Fernandez, however, was arrested in Washington state on Thursday – and will be extradited back to Duval County, Florida, where she has been indicted by a grand jury on a charge of first-degree murder and child abuse.
"We promised at the outset of this investigation we would not relent until we uncovered the truth of Jared's murder, the whole and entire truth," State Attorney Melissa Nelson told reporters.
The Independent has reached out to Ms Gardner-Fernandez's criminal defence attorney, Henry Coxe III, for comment.
Bridegan's widow, Kristen Bridegan, welcomed the hope that justice would be served.
"For 547 days, we hoped and prayed that this day would come," she told reporters.
Bevan Hurley contributed to this report.